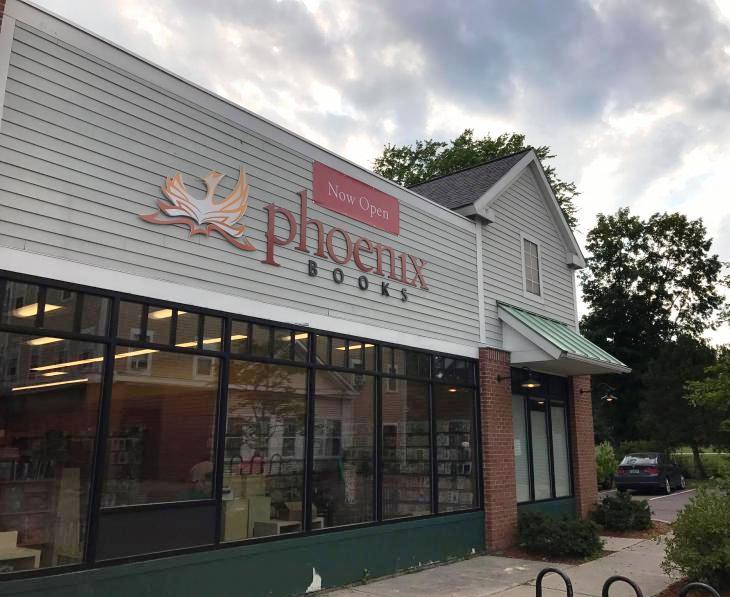 Michael DeSanto, co-owner of Vermont's Phoenix Books, had a New Year's resolution: to make the business a plastic bag-free zone. Effective January 1, Phoenix Books, which has locations in Essex, Burlington, Rutland and Chester, has stopped using plastic bags at the check-out counter, and instead offers customers recycled/recyclable paper bags as well as reusable totes sold at or below cost.
"I cannot turn a blind eye to the catastrophic effect plastic in general and plastic bags in particular have on our environment," said DeSanto. "Despite the challenges of finding sturdy replacements to protect the purchases of our customers, I am determined to make plastic bags disappear from our stores. I strongly believe this is the right thing to do. We will be promoting the use of reusable bags from now on, but I also don't see a sensible way to avoid using paper bags, although I would like to do that someday. We can't be perfect, I know that, but we can try to do the best we can. By eliminating plastic bags from Phoenix Books, perhaps we can help reduce the demand for the petroleum that makes up 80% of a plastic bag."
Michele Morris, director of outreach & communications at the Chittenden Solid Waste District, said, "From our point of view, single-use plastic bags represent a waste of resources.... Anything sent to Vermont's last remaining landfill as 'trash' will stay buried there virtually forever. We applaud Phoenix Books for encouraging the use of durable, reusable bags whenever possible. Durable beats disposable all day long."