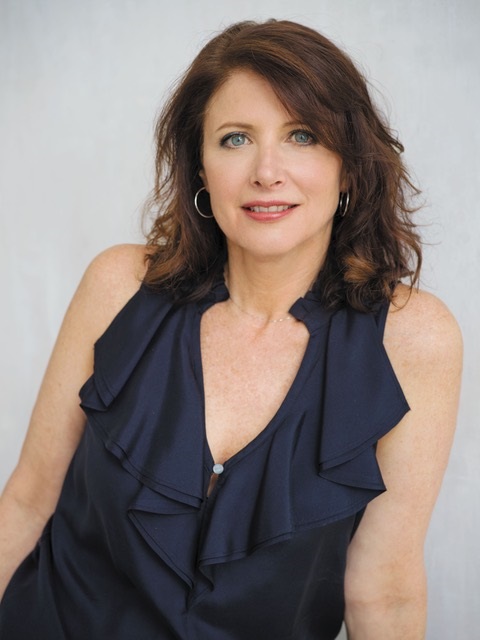 photo: Nina Subin
Jillian Medoff's fourth novel, This Could Hurt (Harper, January 9, 2018), is a razor-sharp examination of corporate culture. Two of Medoff's novels, I Couldn't Love You More and Hunger Point, were national bestsellers, and the latter was made into an original cable movie starring Barbara Hershey and Christina Hendricks. Along with writing novels, Medoff has a long career in management consulting, and has worked for Deloitte, Aon and other Fortune 500 companies.

On your nightstand now:

My reading system, which includes my nightstand stack, is ever-evolving and highly inefficient:
Work-commute: short stories, essays, newspaper articles, Buzzfeed lists, gossip. I just finished Her Body and Other Parties by Carmen Maria Machado (shattering). Next up is We Are Never Meeting in Real Life by Samantha Irby. Also, "Nine Celebrities with Plastic Surgery Disasters" (no judgments).
Living room couch and third-floor green chair: long, multi-layered novels and nonfiction that reads like novels. In my stack: Manhattan Beach by Jennifer Egan and No One Cares About Crazy People by Ron Powers.
Plane travel books on my e-reader: this is where I store classics like A Tale of Two Cities by Charles Dickens (I never read it, judge if you must). However, I always forget to pack the device, and end up buying at least two books in the terminal, God forbid I'm stuck on a flight with only the SkyMall catalogue (which I also read, cover to cover). The last time this happened, I bought Persons Unknown by Susie Steiner, The Dinner Party by Joshua Ferris and My Absolute Darling by Gabriel Tallent.
Nightstand books: are the same as living room couch and third-floor green chair books, although this is where I stack unread loot: Sing, Unburied, Sing by Jesmyn Ward, A Kind of Freedom by Margaret Wilkerson Sexton and People We Hate at the Wedding by Grant Ginder.
Note: This past week, I was so engrossed in Pachinko by Min Jin Lee, I abandoned my system and read it everywhere--train, living room couch, third-floor green chair, in bed, at the kitchen counter. Had I traveled, I would've toted it with me and read it on the plane (after SkyMall, natch).

Favorite book when you were a child:

Harriet the Spy by Louise Fitzhugh. I was a lonely bookworm and a perpetual outsider with weird ideas, but reading the onion scene changed my entire perspective. Suddenly it was okay to be absurd.

Your top five authors:

Top five authors right now (10/17/2017, 12:37 p.m.): Toni Morrison, Joshua Ferris, Colson Whitehead, Jennifer Egan, Emily St. John Mandel

My top five authors right now (10/17/2017, 2:40 p.m.): Toni Morrison, Philip Roth, Jonathan Franzen, Mona Simpson, Dave Eggers

I could go on.

Book you've faked reading:

Moby-Dick by Herman Melville. I took a class on Melville as a college sophomore and couldn't get through it; tried again as a senior, but no dice. Now, when I visit my novels in bookstores and libraries, and see Melville near Medoff on the shelf, I'm reminded of my secret shame.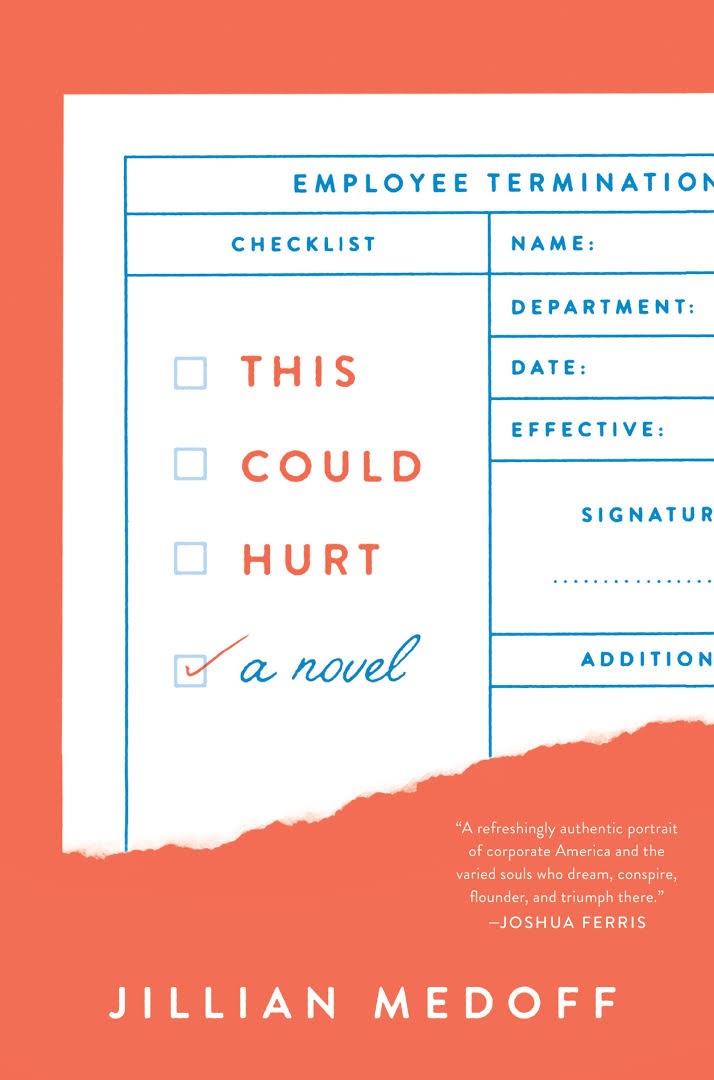 Book you're an evangelist for:

Random Family by Adrian Nicole LeBlanc. When I was reading this book, I wanted to roll around in the pages; I wanted to eat the words. Trust me: once you read this book, you'll never be the same.

Book you've bought for the cover:

Imagine Me Gone by Adam Haslett. I would've bought it anyway but the cover assured me it was a smart move.

Book you hid from your parents:

Dear Mom and Dad,

Do you guys remember the book Coffee, Tea or Me? The one about the stewardesses (sorry, flight attendants)? You kept looking for it? Well, you never asked me (why would you? I was only, like, 11). Funny story: I took it with me to Camp Galaxy, Josh Gillen grabbed it, and I never saw it again. I always meant to tell you, but the timing never felt right, so here we are. So, sorry and owe you $7.95.

Love, Jill

PS: That book. Wow.

Book that changed your life:

Anywhere but Here by Mona Simpson. This book stunned me; as a young novelist, it was one of the first times I saw my own preoccupations on the page in a language that I spoke fluently. I was living in Atlanta at the time, and had no connection whatsoever to Mona--or, for that matter, to a writing community--but I was determined to meet her. So, I found out where she taught, and applied to that one MFA program (only one!). Two years later, she was my thesis adviser, working with me on what eventually became Hunger Point, my first novel.

Favorite line from a book:

This is like pulling salt from the sea. Even so, I'll say, "Maybe she could invite the chairs," from Standard Deviation by Katherine Heiny. You have to read the whole book to get the context, but the payoff is worth it.

Five books you'll never part with:

Anywhere but Here (see above)
Then We Came to the End by Joshua Ferris
A Visit from the Goon Squad by Jennifer Egan
American Pastoral by Philip Roth
May We Be Forgiven by A.M. Homes

Book you most want to read again for the first time:

Song of Solomon by Toni Morrison. Reading this novel was the first time I was moved by great art as a young adult. I'd love to be able to re-experience that first cataclysmic jolt; honestly, that book killed me.

Why you couldn't answer the questions correctly:

Other books I've obsessed over include Patrimony by Philip Roth; war novels, particularly big books by male writers, Going After Cacciato and The Things They Carried; All My Puny Sorrows by Miriam Toews; In the Woods by Tana French; The Corrections by Jonathan Franzen; Sharp Objects by Gillian Flynn. Honestly, reading is as vital to me as breathing; I just love books.