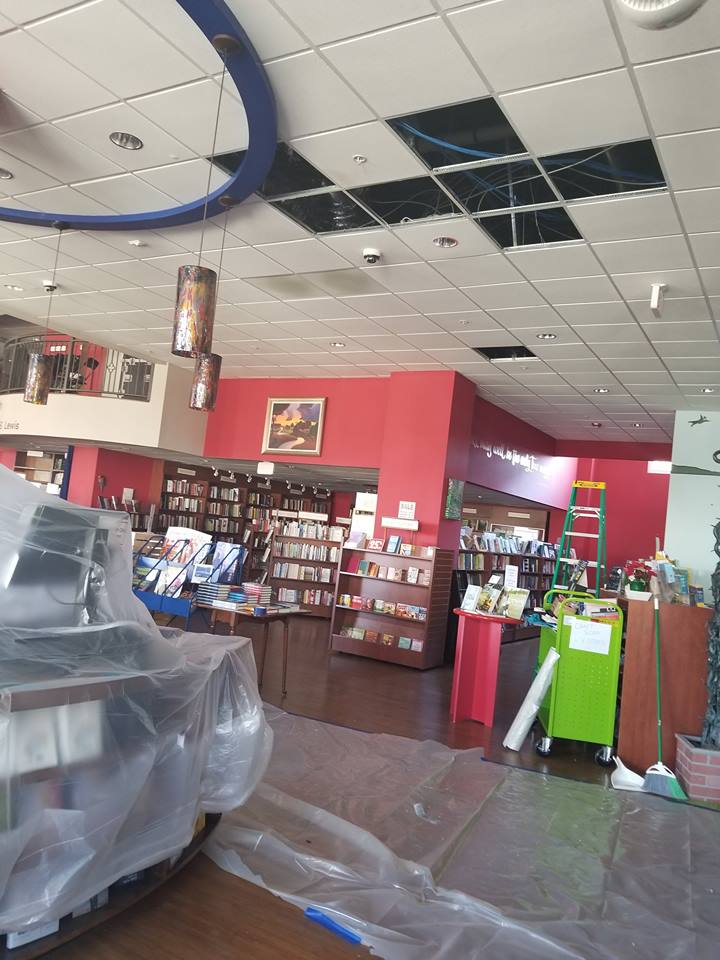 Just a few days after the Greenlight Bookstore in Prospect Lefferts Gardens in Brooklyn, N.Y., was flooded by a frozen pipe in its building, Quail Ridge Books, Raleigh, N.C., has suffered similar damage from a burst pipe above the store. Quail Ridge was closed yesterday and will remain closed this morning, at least until power can be restored.
Quail Ridge events coordinator René Martin told the News & Observer that most of the damage in the store appeared to be to books and office space on the mezzanine level. The break occurred Sunday afternoon just as booksellers were finishing inventory.
The newspaper said that the flooding in an apartment severely damaged a restaurant immediately below the broken pipe and other businesses, in addition to Quail Ridge. The pipe was in the interior of the building and did not break because of the cold.