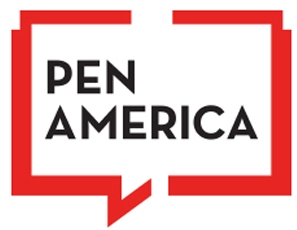 After months of discussion and planning, PEN Center USA in Los Angeles and PEN America in New York City are joining forces under the name PEN America. The unification, approved by the respective boards of directors, is subject to a vote of the membership of PEN Center USA, as an association under California law. Because PEN America will continue in its current legal form absorbing new staff and members, no action by its membership is required.
The organizations cited several reasons for the move, noting that "we share a common mission, complementary programs, and an overlapping membership base. Together, we will be able to consolidate and strengthen administrative functions, communications capabilities, digital platforms and membership services. In so doing, we will free up resources and energies for the continued expansion of our programs, centered on both the celebration and the defense of freedom of expression.... Our goal is to build a national constituency of writers and readers who are energized to defend open discourse; foster the exchange of ideas across political, geographic and ideological bounds; amplify unheard voices; and stand with writers and creators who face persecution."
The timing of the union "is no coincidence," PEN America said: "These treacherous times have prompted a far-reaching discussion about how PEN's manifold efforts could be fortified. It became obvious that rather than toiling separately, we should marshal our energies, resources, and ideas in order to maximize our collective impact in the U.S. and around the world."
Suzanne Nossel will lead PEN America nationally, along with an expanded Board of Trustees including representatives from Los Angeles, while Michelle Franke will continue her leadership role in L.A.