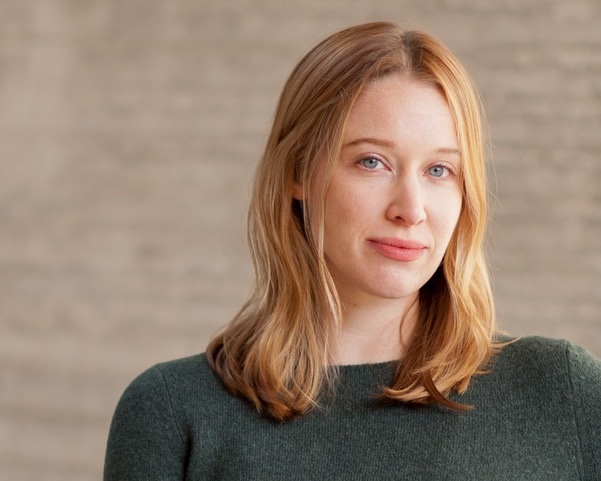 photo: Nathan Jandl
Chloe Benjamin is a writer in San Francisco, Calif., whose first novel, The Anatomy of Dreams, received the 2014 Edna Ferber Fiction Book Award. Her second novel, The Immortalists, was just published by Putnam.

On your nightstand now:

Almost all books I've been lucky enough to nab from fellow authors at trade shows like BookExpo and ALA this year: Celeste Ng's Little Fires Everywhere, Eleanor Henderson's The Twelve-Mile Straight, Bianca Marais's Hum if You Don't Know the Words, Ayobami Adebayo's Stay with Me, Liz Nugent's Unraveling Oliver, Francesca Hornak's Seven Days of Us and more. My friends joke that I don't read anything published before 2005, but the truth is that there's just so much exciting contemporary fiction to keep up with these days (and it doesn't help that I'm a slow reader, frequently rereading paragraphs I love!).

Favorite book when you were a child:

Philip Pullman's His Dark Materials trilogy. I still love them just as much as an adult, so you can imagine how excited I am for The Book of Dust. I reread The Golden Compass this summer in preparation!

Your top five authors:

I always struggle with this question. My favorite author of all time is Alice Munro, whose interpersonal acuity and whole, thrumming worlds continually take my breath away. It's harder to round out the rest of the list, as I'm more likely to switch to a new author after finishing a book. That said, I continue to come back to Flannery O'Connor's brilliant observational eye, Vladimir Nabokov's language, the aforementioned Philip Pullman, Lorrie Moore's wit and Tana French's gorgeous, character-driven mysteries.

Book you've faked reading:

Well, I couldn't tell you, could I?!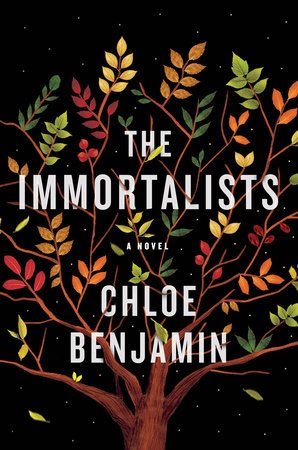 Book you're an evangelist for:

Lately, A Little Life by Hanya Yanagihara, We Are All Completely Beside Ourselves by Karen Joy Fowler and Euphoria by Lily King: all smart, wrenching sagas in their own way. Oh--and Jeff VanderMeer's Southern Reach Trilogy, so innovative in its creepiness and environmental commentary.

Book you've bought for the cover:

Ramona Ausubel's A Guide to Being Born. Luckily, I enjoyed the writing just as much!

Book you hid from your parents:

I can't think of one--a tribute to my parents, who didn't seem the least bit concerned when I became obsessed with a novel called The Virgin Suicides.

Book that changed your life:

A short story, in my case: Alice Munro's "Floating Bridge," an eye-opening and, to me, strangely reassuring exploration of knowledge and mortality.

Favorite line from a book:

Too many--so many, in fact that I started to collect them on my website under "Favorite Sentences" so that I can always return to them. Here's one, the final sentences from Tobias Wolff's short story "Bullet in the Brain":

"The bullet is already in the brain; it won't be outrun forever, or charmed to a halt. In the end it will do its work and leave the troubled skull behind, dragging its comet's tail of memory and hope and talent and love into the marble hall of commerce. That can't be helped. But for now Anders can still make time. Time for the shadows to lengthen on the grass, time for the tethered dog to bark at the flying ball, time for the boy in right field to smack his sweat-blackened mitt and softly chant, They is, they is, they is."

Five books you'll never part with:

Anything from a portion of my bookshelves that I like to call my Angry Brilliant Women section, with books by Mary Gaitskill, Susan Minot, Lorrie Moore, Jayne Anne Phillips, Joy Williams.

Book you most want to read again for the first time:

The full Harry Potter series--but I'm still excited to read it for a second.

Qualities that make you fall in love with a book:

Interpersonal insight. An epic scope. Moody atmospherics: I love fog, snow, drizzle, characters with secrets. Rhythmic language--the kind of elegant or fresh, surprising syntax that makes you sit up and take notice.