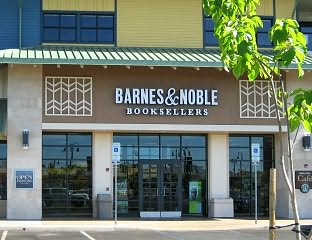 Barnes & Noble, which announced last fall it would be closing its store at the Lahaina Gateway Center on Maui, then negotiated a lease extension, will remain on the island, moving its operation to a new temporary Kahului location in March, MauiTime reported.
"Our real estate team has been tirelessly working to find a new home on the island since the lease at our former location expired," said Jim Lampassi, B&N's v-p of real estate development. He also thanked broker Roger Lyons of CBRE in Honolulu "for helping us to identify an appropriate short-term lease until we find a more permanent location. We would also like to thank Petco, the previous occupant of the space who we are licensing it from. The outpouring of support from the community was heartwarming and we can't wait to continue to serve our loyal customers in the area."
The scheduled opening date for the new store in Maui Marketplace is March 12, pending permits. MauiTimes noted that it is "hard to imagine the bookstore would stay in the Maui Marketplace permanently. It's largely empty now–Sports Authority long ago closed, and Petco and Lowe's moved next door to Target."