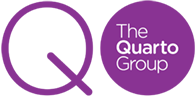 The Quarto Group is launching White Lion Publishing and consolidating the Aurum Press, Frances Lincoln and Quintessence imprints in the new operation.

The new imprint will publish nonfiction, focusing on travel, food & drink, wellness, visual arts, heritage, sport, gift, gardening, smart thinking, London and popular science. The White Lion name will begin being used in September.

White Lion Publishing will be led by Richard Green, who was promoted to group publisher in July 2017. Since 2015, he was publisher for Aurum Press. He had returned to Quarto following seven years at Quercus Publishing as publishing director of illustrated nonfiction books. Earlier he was publisher of Marshall Editions, another Quarto Group imprint.

After six years with Quarto and 17 years with Frances Lincoln, publisher Andrew Dunn is leaving Quarto. He joined Frances Lincoln in 2000 as rights executive, then worked in international sales before becoming adult editorial director in 2008 and then publisher in 2014. The Group is seeking a new associate publisher.

Green commented: "Since the summer, we have been conducting a full review of our U.K.-based trade imprints in the context of a challenging market. We're inspired by the bold move of launching a new, single imprint which will feed on our 40 years' experience while breaking down silos and embracing new ways of communicating with our target readers. White Lion Publishing will be a revolution in how we conceive, commission, make, market and sell books at Quarto. We also want to wish a very warm goodbye to Andrew Dunn who has been a valued colleague for many years and will always be a part of our extended Quarto family."