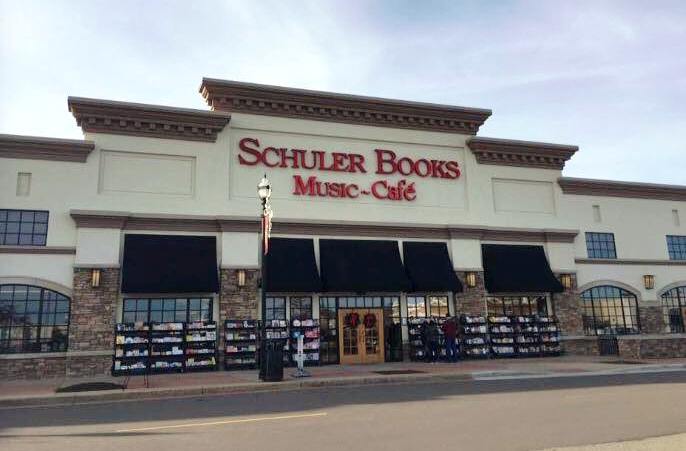 Schuler Books, which operates stores in Grand Rapids and Okemos, Mich., as well as Nicola's Books in Ann Arbor, will be closing its Eastwood location in Lansing when the lease expires in February. On Facebook, co-owners Bill and Cecile Fehsenfeld noted that the Eastwood Schuler Books "is a beautiful store that has been doing well, but we were unable to reach a new lease agreement. This has been very difficult for us."
In a letter to customers, the Fehsenfeld wrote: "With the end of our lease, the configuration of stores in our wing of the mall is going to change. As a result we would need to occupy a significantly smaller space, without room for a café, at a higher price per square foot. The other economic challenge we face at Eastwood is the real estate tax rate, which increased dramatically early on when the ownership of the mall changed hands. It is much higher than at any of our other stores, quadruple what we pay at our Okemos store in Meridian Township.
"Because we have loved having a store here, and value our terrific staff and wonderful customers, we took a long hard look at whether we could make the store work in this new configuration and cost structure. In the end we concluded there was too much risk that the store would not be economically viable over the new lease term. While this is a very sad step to take, we will continue to look for opportunities to redirect our resources into new growth areas that ensure the future strength of the company as a whole."
Schuler Books expressed appreciation for "the many customers who have supported the Eastwood store over the past 15 years, and all of our bookstores throughout the past 35 years. We are truly thankful for the wonderful, loyal support you have shown for a locally owned family business, built on a passion to create great bookstores.... We assure you that Schuler Books will continue to be a pivotal part of our vibrant communities."