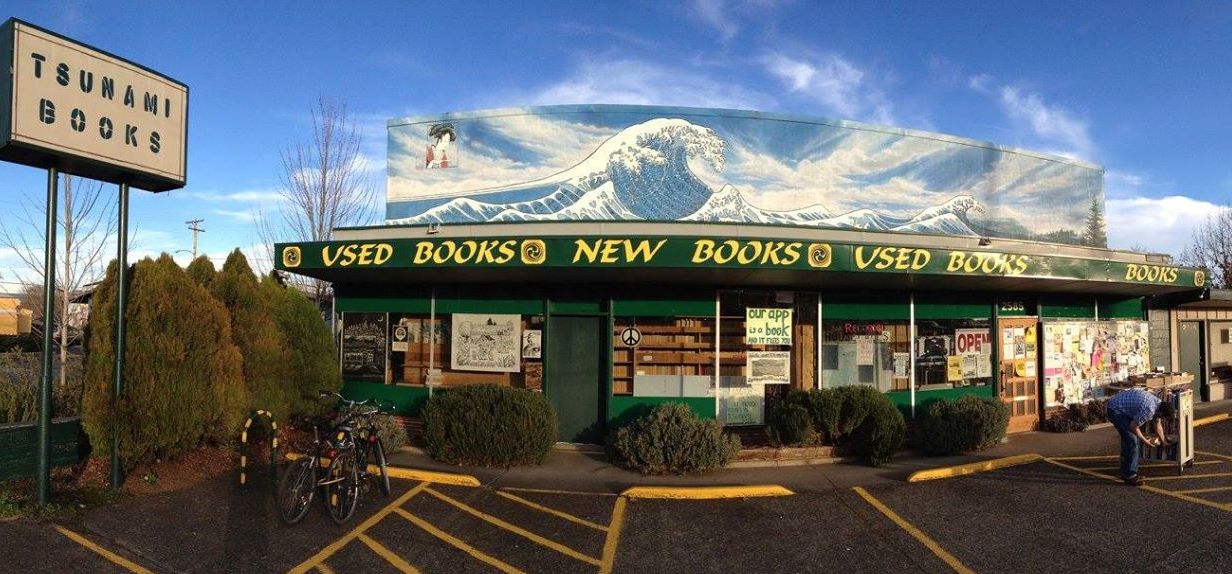 Tsunami Books, a 22-year-old independent bookstore in Eugene, Ore., is rallying customers and community members to help come up with $302,000 by January 15 in order to sign a new long-term lease and stave off closure, Oregon's KEZI reported. As of Wednesday evening, store owner Scott Landfield has managed to raise some $189,000 through donations, gifts and loans.
In a message posted to the store's Facebook page on January 1, Landfield explained that in order to secure a new 10-year lease, the store needs to have $302,000 in an escrow account by January 15. As of January 1, he had already raised $141,000; since then, gifts, pledges and bridge loans have lifted the total to around $189,000, leaving another $115,000 to go. Landfield noted that while the new lease will more than double the store's monthly rent, he cannot afford to move to another location in Eugene.
Landfield also described outpourings of support on Facebook: over the weekend, "literally hundreds of people contributed to the Escrow Rent Fund" during two standing-room-only events, and on Tuesday an "ad hoc Committee meeting to Help Secure the Future of Tsunami Books filled two long tables in the back room." He added that 550 pledges have been fulfilled and several community events are planned for this coming weekend that he expects to bring in around 100 people each.
"The day we sign a lease our rent goes from $4,250 to $9,250 per month," Landfield told Shelf Awareness. But he expressed confidence that should they reach their goal, this "friendly, even loving" effort on the part of the community will "insure the future of this deeply cultured community surrounded by books that is Tsunami."