PEN America is honoring Stephen King with its Literary Service Award at its annual literary gala in New York City on May 22. The award is given to "a critically-acclaimed writer whose body of work helps us understand and interpret the human condition, engendering empathy and imagination in even the darkest hours."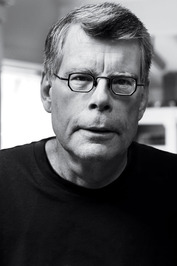 Stephen King
King was cited as "an impassioned advocate of freedom of expression, literacy, and access to information, which he and his wife Tabitha support through their philanthropy. King's Haven Foundation also provides unique and generous support to writers and other freelancers in the arts who have suffered personal hardship. His outspoken defense against encroachments on free speech and pointed public criticism of policies that infringe on this and other rights have resulted in his being blocked by President Trump on Twitter."

PEN America president Andrew Solomon commented: "No stranger to the dark side, Stephen King has inspired us to stand up to sinister forces through his rich prose, his generous philanthropy, and his outspoken defense of free expression. Stephen has fearlessly used his bully pulpit as one of our country's best-loved writers to speak out about the mounting threats to free expression and democracy that are endemic to our times. His vivid storytelling reaches across boundaries to captivate multitudes of readers, young and old, in this country and worldwide, across the political spectrum. He helps us all to confront our demons--whether a dancing clown or a tweeting president."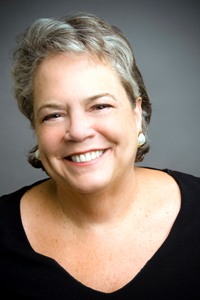 Carolyn Reidy
PEN America has also named as its annual Publisher Honoree Carolyn Reidy, president and CEO of Simon & Schuster. The organization said that "under her leadership, Simon & Schuster has published many acclaimed and award-winning works of lasting cultural significance, has greatly expanded its publishing activities in international territories, and has been an industry leader in finding new audiences through digital capabilities. Reidy has led Simon & Schuster to make substantial progress in creating a more diverse workforce and in publishing a wider range of voices that is more truly reflective of our culture today. Reidy also serves on the boards of directors of the Association of American Publishers and the National Book Foundation, and, as a former long-serving board member of Literacy Partners, has provided vital support to literacy programs to engender a new generation of readers and writers."

PEN America executive director Suzanne Nossel commented: "The only woman among the top ranks of publishing CEOs, Carolyn Reidy is an icon for a generation of women in the publishing industry, known for her passion, professionalism, forcefulness, and business acumen. Her singular focus on keeping books at the forefront of our national conversation has fortified the power of literature to shape democratic and humane values."