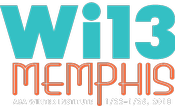 Continuing our look at upcoming books for the first half of the year, today Shelf Awareness presents a list of nonfiction titles for the winter and spring, put together with the help of booksellers around the U.S. Our fiction list ran yesterday; the series will conclude with a look at children's and young adult titles tomorrow.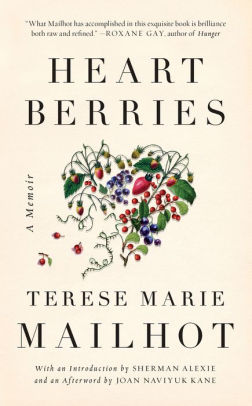 Arriving on February 6, Heart Berries is Terese Marie Mailhot's account of her traumatic upbringing on the Seabird Island Indian Reservation in British Columbia. Mailhot began writing about her life while still in the hospital following a dual-diagnosis of PTSD and Bipolar II Disorder; the work in that notebook would go on to become the interconnected, experimental essays that make up Heart Berries. Carol Spurling, owner of Bookpeople of Moscow in Moscow, Idaho, and Angela Maria Spring, owner of Duende District Bookstore in Washington, D.C., recommended this memoir. Featuring an introduction from writer Sherman Alexie and an afterword from poet Joan Naviyuk Kane, Heart Berries will be available from Counterpoint.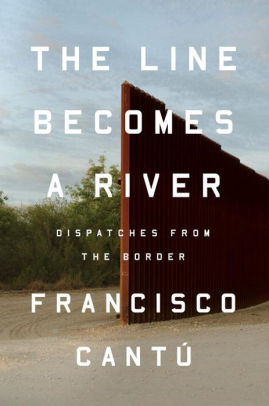 In The Line Becomes a River: Dispatches from the Border, writer Francisco Cantú recounts the years he spent as an agent for the United States Border Patrol and the immense mental and emotional toll the job claimed. Cantú, the grandson of Mexican immigrants, joined the Border Patrol in 2008 and for the next four years worked in the deserts of Arizona, New Mexico and Texas. In 2012, "plagued by nightmares," Cantú left the agency. Casey Coonerty Protti, the owner of Bookshop Santa Cruz in Santa Cruz, Calif., called The Line Becomes a River a "really powerful, absolutely beautiful book," that delves not only into the history of the Border Patrol and immigration policy but also provides fascinating "portraits of humanity." Available February 6 from Riverhead Books.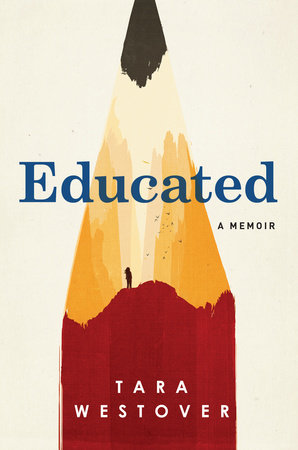 While growing up in the Idaho mountains in an isolated survivalist family, Tara Westover never went to school or even a doctor's office. In addition to helping her mother with her practice as a midwife and healer and scavenging metal in her father's junkyard, Westover was taught to prepare for the end of the world. Educated is Westover's account of how, after an older brother managed to leave home and go to college, she taught herself to take the ACT, eventually making it to Brigham Young University. From there, her education took her to Harvard and Cambridge, where she earned a Ph.D. Available from Random House on February 20, Educated was recommended by Carol Spurling of Bookpeople of Moscow.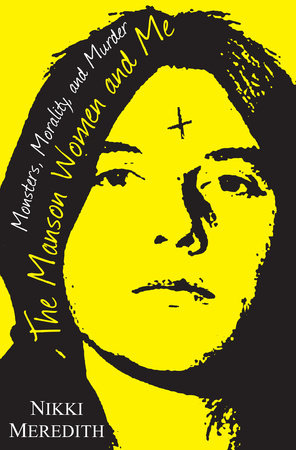 In The Manson Women and Me: Monsters, Morality, and Murder, journalist Nikki Meredith writes of her experience visiting Leslie Van Houten and Patricia Krenwinkel, two of the most notorious members of the Manson family, in prison. As Meredith got to know Krenwinkel and Van Houten over the years, she increasingly came to wonder how seemingly normal people can come to commit such vicious, barbaric acts. Nicole Yasinsky, marketing manager and sidelines buyer at Novel in Memphis, Tenn., recommended The Manson Women and Me, saying Meredith "asks the questions that have nagged many of us for years--how does this happen? Why them, and why not me?" Look for it March 27 from Citadel.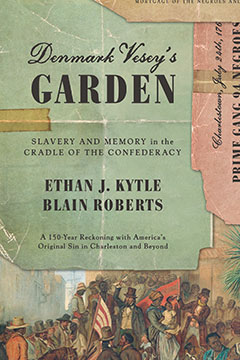 On April 3, historians Ethan J. Kytle and Blain Roberts team up for Denmark Vesey's Garden: Slavery and Memory in the Cradle of the Confederacy, a timely, important look at competing narratives of slavery and the Confederacy in Charleston, S.C. Charleston was the port through which almost half of the U.S. slave population entered the country, and ever since the Civil War ended, some have fought to show a whitewashed, romanticized version of slavery and the Confederacy. At the same time, former slaves, abolitionists and others have worked to depict the horrors of slavery as they really existed. Staff members at Source Booksellers picked Denmark Vesey's Garden as a book to watch in 2018. It will be available from The New Press.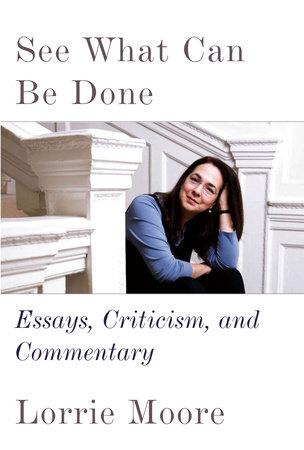 See What Can Be Done: Essays, Criticisms, and Commentary is a collection of more than 50 nonfiction pieces from award-winning author Lorrie Moore. Available April 3 from Knopf, it includes critical essays about television shows like Friday Night Lights, The Wire and True Detective; reviews of novels by Nora Ephron and Margaret Atwood; cultural commentary on environmentalism, the GOP and racial inequality; biographical pieces on the lives of Anais Nin, Marilyn Monroe and John Cheever; and much more. Emma Straub, author and owner of Books Are Magic in Brooklyn, N.Y., called Moore's essays just as "sharp, moving and funny" as her beloved fiction. "It's almost too much for my heart to take."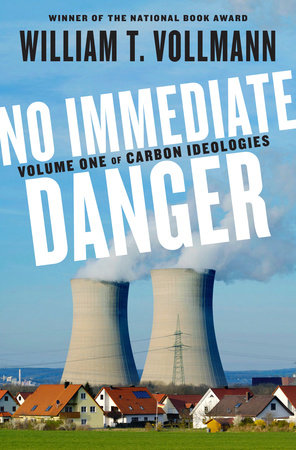 On April 10, William T. Vollmann will begin a new nonfiction series on climate change with the publication of No Immediate Danger: Volume One of Carbon Ideologies (Viking). After an examination of the many human-caused factors that have led to climate change, Vollmann takes a detailed look at nuclear power generation and, in particular, the Fukushima nuclear disaster of 2011. In addition to interviews with disaster victims, government workers, activists and more, Vollmann draws from several of his own research trips into the Fukushima exclusion zone. Benjamin Rybeck, general manager of Brazos Bookstore in Houston, Tex., wrote that in No Immediate Danger, Vollmann--"America's reigning literary maniac"--continues "his career-long battle with Armageddon."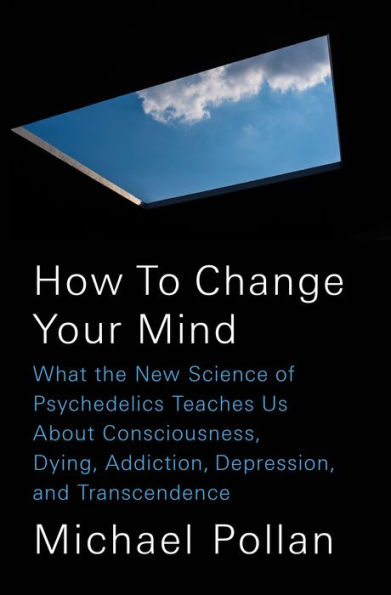 Michael Pollan returns May 15 with How to Change Your Mind: What the New Science of Psychedelics Teaches Us About Consciousness, Dying, Addiction, Depression, and Transcendence. Pollan's research into psychedelics began with a look into how LSD and psilocybin are used to help treat conditions as varied as PTSD, anxiety and depression, but after he became fascinated with what he saw, he chose to delve much deeper into the subject. Combining history, science and personal experience, How to Change Your Mind is Pollan's "mental travelogue" of that journey. Cheryl Mesler of Burke's Book Store in Memphis, Tenn., recommended the title. Available from Penguin Press.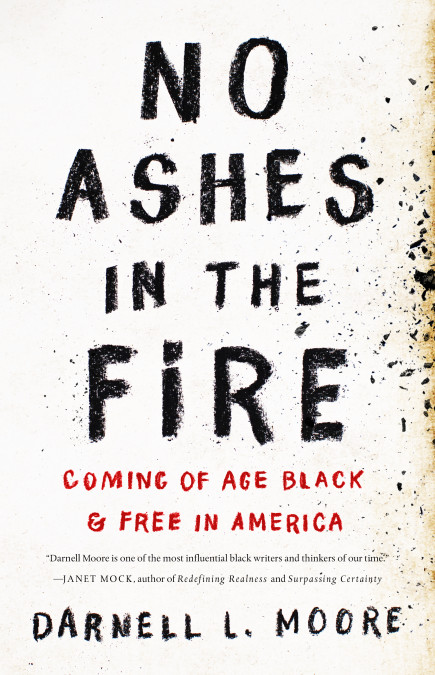 Rounding out today's list is No Ashes in the Fire: Coming of Age Black and Free in America by Darnell L Moore. When Moore was 14 years old, three boys from his neighborhood cornered him while he was walking home from school, poured gasoline on him and tried to light him on fire, all because they thought he was gay. Moore barely managed to escape, and as an adult went on to become a writer, activist and leader in the Movement for Black Lives. According to Angela Maria Spring of Duende District Bookstore, Moore tells his story with "unflinching honesty." No Ashes in the Fire will be available from Nation Books on May 29. --Alex Mutter