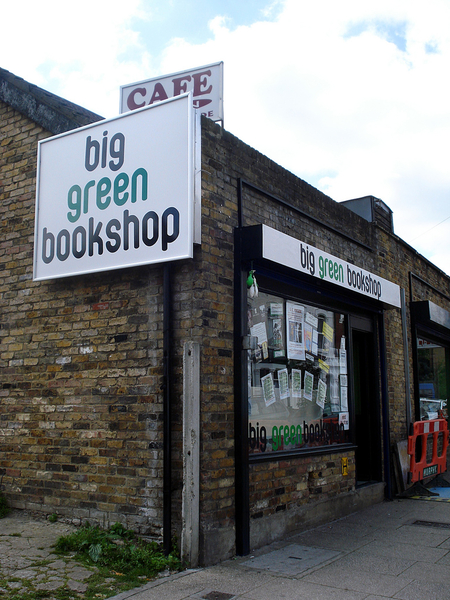 Simon Key, co-owner of the Big Green Bookshop in London's Wood Green, has proposed setting up an independent bookshop alliance "through which indie bookshops can work together to negotiate better discounts and exclusive offers with publishers," the Bookseller reported. His initial tweet suggesting the idea was posted January 16 and has been retweeted more than 600 times, receiving support from both bookshops and publishers.
In a blog post on the bookshop's website, Key cited the controversy last year surrounding the deep discounting of Philip Pullman's La Belle Sauvage and Waterstones' exclusive deal to sell 5,000 signed special editions of the title. "It makes perfect sense if you have a large number of bookshops all being able to offer the same deal," he wrote. "That is one of the advantages of being a large book chain and having the facility to centrally buy titles such as this."
He suggested that a group of independent bookshops should get together in a "semi-official capacity" to approach publishers and pitch for exclusive deals and offers. "If this happened, I suspect that there'd be quite a few publishers and authors who'd take notice, and want to support this."
Key told the Bookseller: "My idea is, say 150 indie bookshops got together in a consortium and put in an order for a big books.... we could secure a higher discount and compete with the chains on big titles like that. We wouldn't want to do it for all books, what would be the point?... But if we could do it for the big titles, such as the Philip Pullman Book of Dust trilogy, or the next Neil Gaiman for example, and secure a discount and signed copy like the chains, that would put us on an equal footing. I have spoken to a couple of publishers about it and they like the idea." Thus far, Key said 38 bookshops have expressed an interest in being part of the Indie Bookshop Alliance.