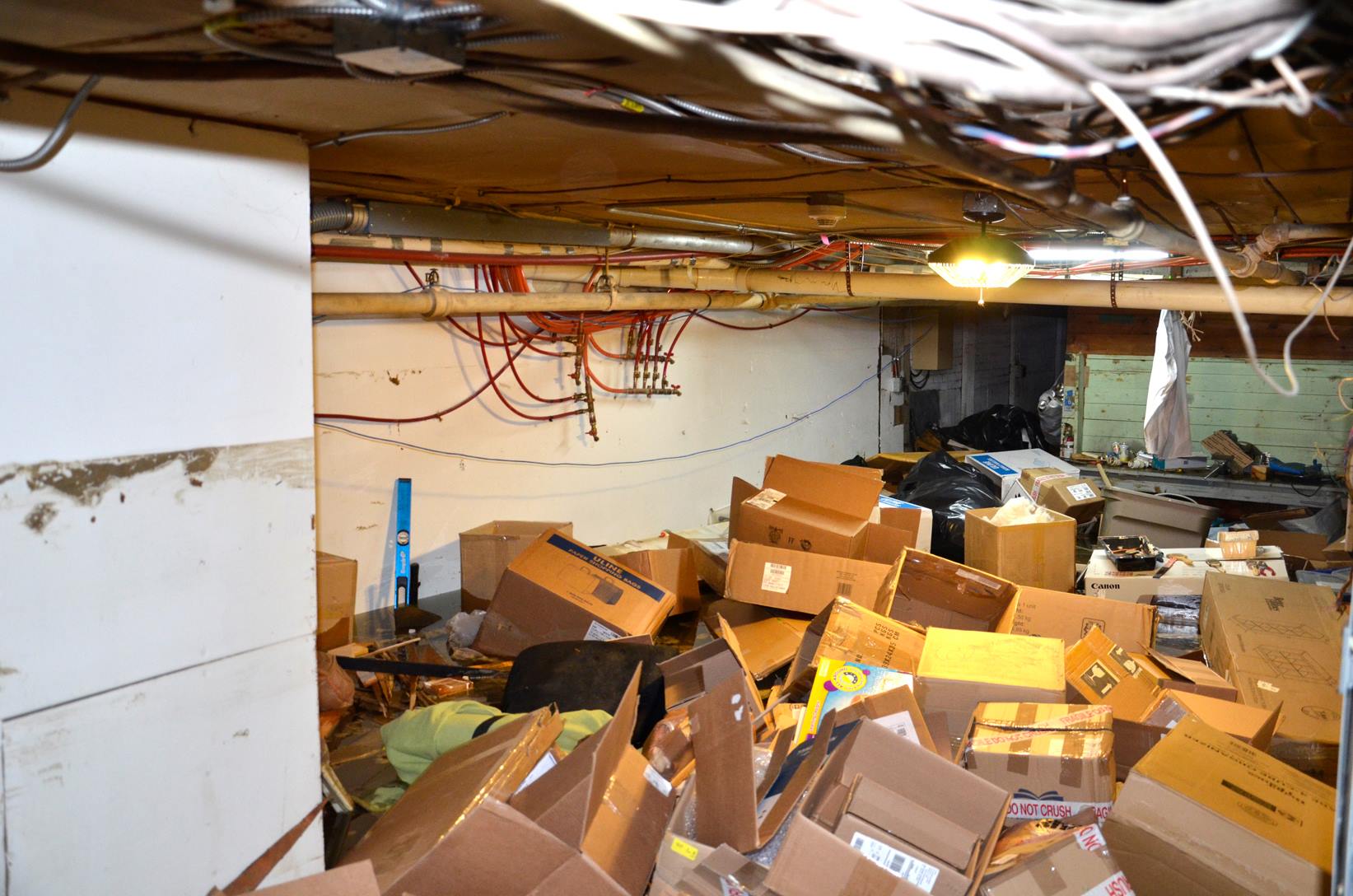 Gerald Winters posted this photo of the flooded basement on Facebook; note the high-water mark on the left.
A water main break that flooded several businesses in downtown Bangor, Maine, ruined more than 2,000 books and related items in Gerald Winters & Son, a rare bookstore that specializes in Stephen King, J.R.R. Tolkien and George R.R. Martin, the Bangor Daily News reported.
The ruined items include "dozens of first- and limited-edition King books, galleys, signed copies, prints in different languages, rare ephemera, and seven of King's original manuscripts." Owner Gerald Winters told the newspaper he had moved most of the items in his store to the basement while reorganizing the shop and that 90% of his inventory had been damaged.

Stephen King told the paper he was "horrified" by the news, adding, "As a book lover, my heart goes out to him. I will eventually reach out and see if I can help in any way."

On Facebook, Winters thanked the many people who have offered "condolences, assistance and their prayers," saying that he is working "20 hours a day alone, trying to recover as many Stephen King and Tolkien pieces as I can" and has recovered several original manuscripts. "Pennywise gave his best, and it was a truly devastating blow, but I will persevere, and fight on in the face of adversity."

Winters had moved to Maine from Thailand a year ago and set up the store for his collection, which he had amassed over decades.