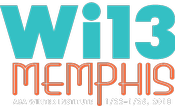 Our series on upcoming titles for the winter and spring concludes today with a look at young adult, middle grade and children's books that booksellers are excited to start selling. Lists of adult fiction and nonfiction ran over the past two days.
Young Adult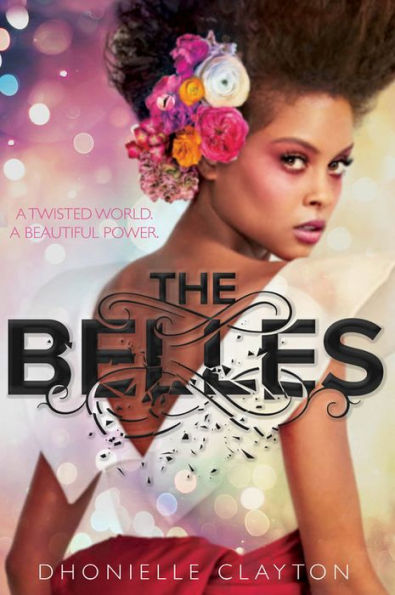 Starting off today's list is The Belles (Hachette, February 6), the next novel from author Dhonielle Clayton. Set in an alternate world called Orleans, where styles are reminiscent of the Victorian era and beauty is valued higher than anything else, The Belles tells the story of Camellia Beauregard, a young woman who quickly comes to learn that things in this ostensibly beautiful land are much more sinister than they appear. Clarissa Hadge, assistant bookstore manager at Trident Booksellers & Cafe in Boston, Mass., said she always ends up reading Clayton's books "from cover to cover on the first take because I don't want to put the book down," and The Belles was no exception. She added: "This is a perfect book to hunker down with during the cold winter months."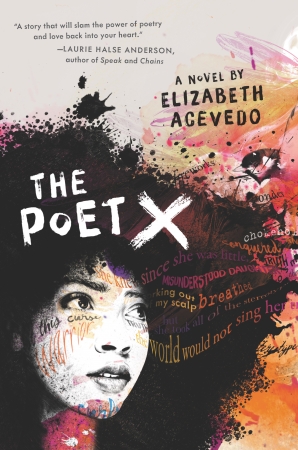 Award-winning slam poet Elizabeth Acevedo makes her YA debut on March 6 with The Poet X, a novel-in-verse about a teenager named Xiomara Batista. Feeling stifled by her strictly religious family and unable to find an outlet in her Harlem community, Xiomara turns her considerable passions and frustrations into poems, which she writes down in a leather notebook. Worried of what her mother might think, Xiomara suppresses her need to perform her poetry, but soon it might become too much to resist. Angela Maria Spring, owner of Duende District Bookstore in Washington, D.C., said, "Regardless of age, everyone should read this phenomenal book." Trident Booksellers' Clarissa Hadge, meanwhile, reported she was "blown away," and expects The Poet X to be "talked about everywhere in the coming months." Available from HarperTeen.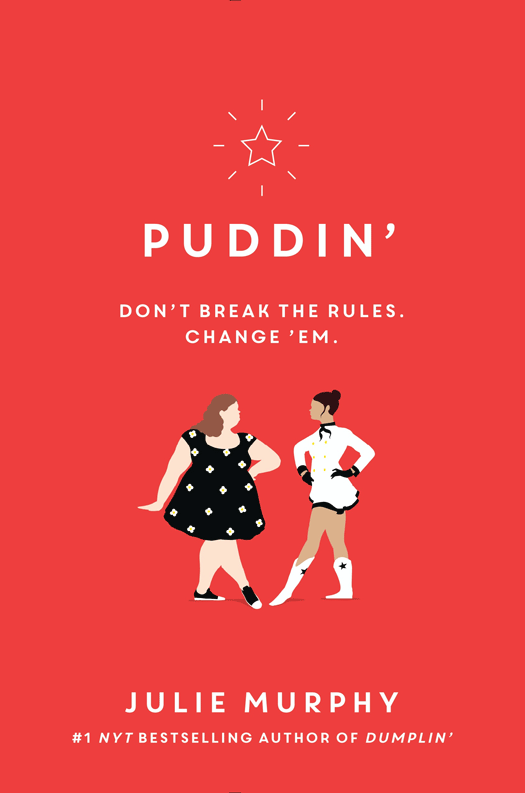 Julie Murphy, author of 2015's Dumplin', returns on May 8 with Puddin', the story of Millie Michalchuk, a teen who has been sent to fat camp every year since she was a child, and Callie Reyes, a pretty, popular, queen bee who appears to be next in line for dance team captain. But after circumstances conspire to bring Millie and Callie together, the two girls, who outwardly could not seem any more different, begin to discover that they're more similar to each other than they ever could have thought. Siân Gaetano, Shelf Awareness's own children's and YA editor, pointed to Dumplin' as a YA novel to watch. Look for it from Balzer + Bray.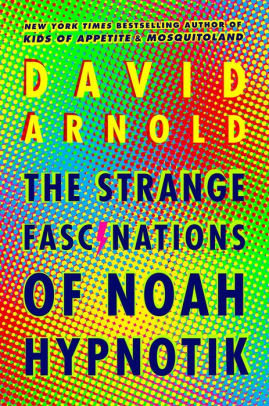 In David Arnold's upcoming novel The Strange Fascinations of Noah Hypnotik, 16-year-old Noah Oakman's life abruptly changes after he undergoes hypnosis. When he wakes up, the world around him is not as he remembers it: his mother suddenly has a new scar on her face, and his old, limp dog is as agile as a puppy. As he struggles to cope with these and other changes, Noah is left to wonder why he is the only one apparently unchanged. Nicole Yasinsky, marketing manager and sidelines buyer at Novel in Memphis, Tenn., recommended Strange Fascinations, praising Arnold's "authentic teen voices and wholly original characters," in this "intriguing, exciting" story. Arriving May 22 from Viking Young Readers.
Middle Grade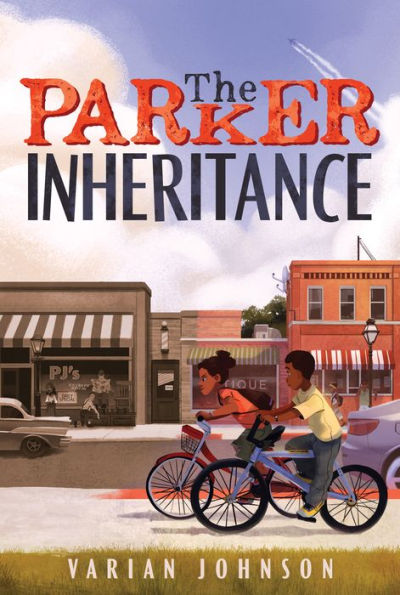 Varian Johnson's middle grade mystery novel The Parker Inheritance begins with Candice, a girl growing up in Lambert, S.C., finding an enigmatic letter in an attic. The letter, addressed to Candice's grandmother, mentions lost loves, forgotten injustices and an old fortune waiting to be found. With the help of a neighbor named Brandon, Candice sets out to solve the puzzle laid out in the letter, and their investigations will take them into Lambert's buried, racist past. Duende District's Angela Maria Spring called The Parker Inheritance an "absorbing" book that "weaves together a suspenseful, honest story." Arthur A. Levine Books will publish The Parker Inheritance on March 27.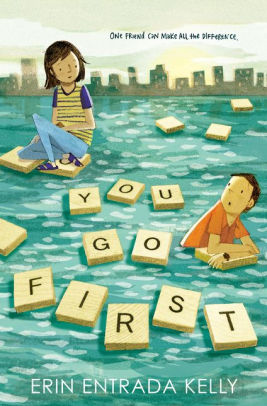 You Go First, the next middle grade novel from author Erin Entrada Kelly, is the story of 12-year-old Charlotte Lockard and 11-year-old Ben Boxer. Ben and Charlotte live more than a thousand miles away from each other--the former in rural Louisiana, the latter near Philadelphia--and ostensibly lead completely different lives, but Charlotte and Ben are both intelligent, lonely children going through rough patches at home. They connect through an online Scrabble game, and over the course of a week their lives intersect in ways they couldn't imagine. Jennifer Green, owner of Green Bean Books in Portland, Ore., recommended You Go First, praising its handling of "honesty, vulnerability, and the value of a single connection with a real friend." Available from Greenwillow Books on April 10.
Arriving from Little, Brown Books for Young Readers on April 17, Jewell Parker Rhodes's Ghost Boys draws on tragic events, both recent and historical, to explore issues of class, racial bias and injustice. It is the story of a 12-year-old boy named Jerome, who is shot and killed by a police officer who mistakes his toy gun for a real weapon. As a ghost, Jerome watches the effect his death has on his community and his family. Eventually, he meets other ghosts who help him understand what's going on, including Emmett Till and a girl named Sarah, the daughter of the police officer who shot Jerome. Ghost Boys is another selection from Jennifer Green of Green Bean Books, who called it "powerful and timely."
Picture Books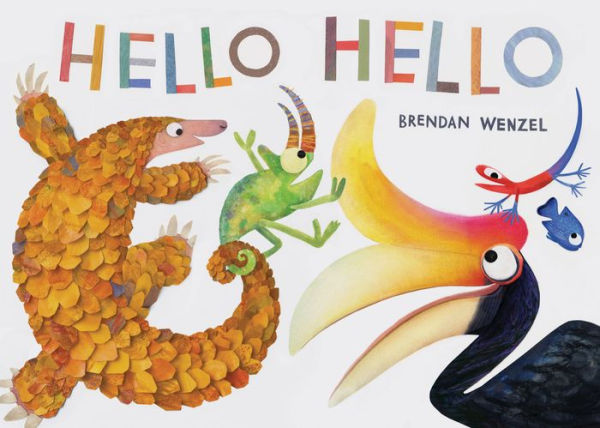 Brendan Wenzel, the award-winning author and illustrator behind They All Saw a Cat!, returns on March 20 with Hello Hello, a picture book showcasing the incredible diversity of animal life. It begins with two cats, one black and one white. From there each page presents a new animal, linked to the animal on the previous page by at least one shared characteristic. Hello Hello includes a glossary of every animal featured in the book, along with an afterword from Wenzel about conversation. A choice of Shelf Awareness's Siân Gaetano, Hello Hello will be available from Chronicle Books.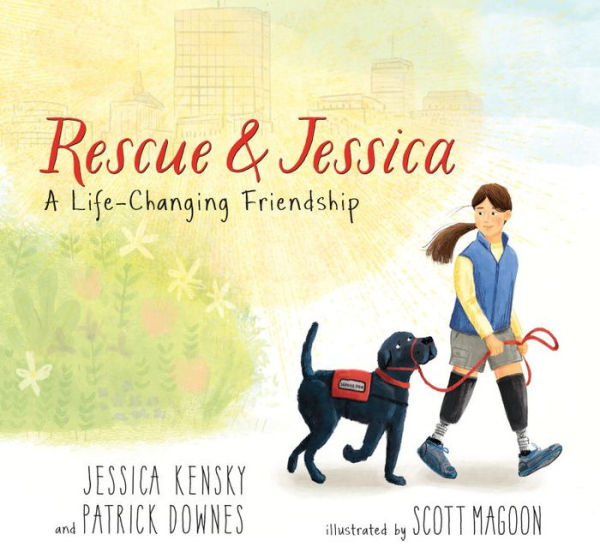 After Jessica Kensky and her husband, Patrick Downes, were both injured in the Boston Marathon bombing in 2013, a service dog named Rescue joined their family to help them learn to live with their new disabilities. In Rescue and Jessica: A Life-Changing Friendship, Kensky and Downes, with illustrations from Scott Magoon, retell that moving and inspiring story, all from the perspective of their dog, Rescue. Sandy Loomis and Kimberly Cake, owners of Enchanted Passage Bookstore in Sutton, Mass., chose Rescue and Jessica as a children's book to watch this spring. It will be out April 3 from Candlewick.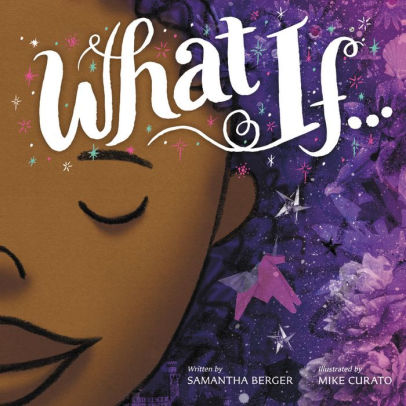 In What If… author Samantha Berger and illustrator Mike Curato team up to tell the story of a young, imaginative girl determined to express herself. If she isn't allowed to draw or paint or sculpt, the girl will sing, dance and even dream. Featuring mixed-media illustrations and lyrical text, What If... is the story of a girl's imagination and breaking free of limitations, available from Little, Brown Books for Young Readers on April 3. Angela Maria Spring of Duende District Bookstore called What If… "stunning," adding that Curato's illustrations are "breathtaking."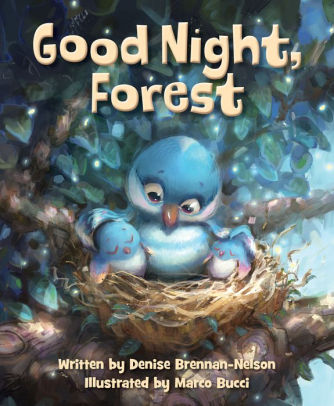 The final title on today's list is Good Night, Forest by author Denise Brennan-Nelson and illustrator Marco Bucci. As the day comes to an end and animals get ready to sleep, Good Night, Forest goes on a whimsical, rhyming tour of the evening woods, visiting with bunnies, coyotes, birds and more. Arriving on April 15 from Sleeping Bear Press, Good Night, Forest was recommended by Alyson Turner and the team at Source Booksellers in Detroit, Mich. --Alex Mutter