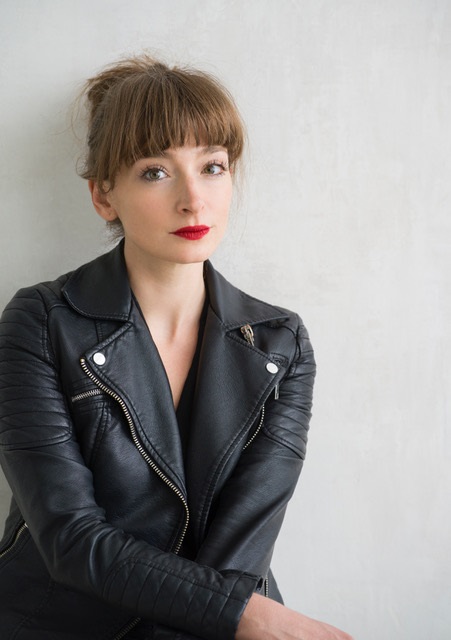 photo: Nina Subin
Hermione Hoby grew up in south London and has lived in New York since 2010. She is a freelance journalist who writes about culture and gender for publications including the New Yorker, the Guardian, the New York Times and the Times Literary Supplement. She has profiled Toni Morrison, Meryl Streep and Laurie Anderson, among many others. She also has written the "Stranger of the Week" column for the Awl. Her first novel, Neon in Daylight, was just published by Catapult.

On your nightstand now:

I'm going to take this question literally and just giving you an inventory of ziggurats: The Diaries of Virginia Woolf, Volume One; Four in Hand: A Quartet of Novels by Sylvia Townsend Warner; Self-Portrait in a Convex Mirror by John Ashbery; This Little Art by Kate Briggs; a quite notoriously bad translation of Thomas Mann's The Magic Mountain that's referenced in the former; Kill All Normies by Angela Nagle; The Portrait of a Lady by Henry James because 33 seems the right age to officially enter a James phase; The Book of Disquiet by Fernando Pessoa; Sour Heart by Jenny Zhang; Her Body and Other Parties by Carmen Maria Machado; City of Angels by Christa Wolf; Tell Me How It Ends by Valeria Luiselli; and A Lover's Discourse by Roland Barthes because I just reread Jeffrey Eugenides's The Marriage Plot and realized that, unlike its protagonist, I never read it as a student. So that's the lot. I get really panicky when the piles are too scant!

Favorite book when you were a child:

I remember loving the Philip Pullman novels and, around that very strange age of 10 or 11, spending large amounts of time wondering what my daemon would be. Now I think it would be an irritable crow, but back then I would probably have said something furred and pliable.

Your top five authors:

Oh, this is very hard. Don DeLillo, Maggie Nelson, Zadie Smith, Virginia Woolf, George Saunders. But ask me again in three years and it will probably be a different list. I mean, do I have to say Shakespeare, or is he gratis, like on Desert Island Discs?!

Book you've faked reading:

Not faked, exactly, but the university essay I wrote on the Middle English mainstay Sir Gawain and the Green Knight was not the most rigorously researched piece of writing there ever was.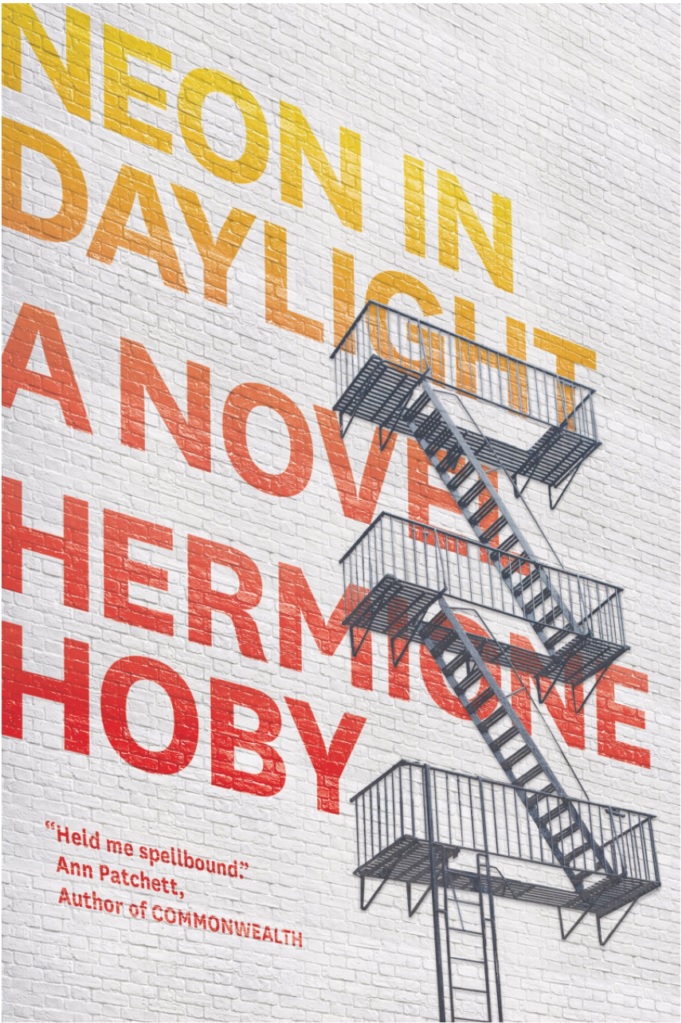 Book you're an evangelist for:

So many! Too many, so I'm just going to limit myself to those read in the last year: the odd and brilliant Lolly Willowes by Sylvia Townsend Warner; Conversations with Friends by Sally Rooney which made me feel like a teenager--obsessed and deranged and high; The Woman Upstairs by Claire Messud, aka the book that any woman who also wants to create things should read; The Answers by Catherine Lacey, which is hypnotically intelligent; and, finally, the deeply lovable The Idiot by Elif Batuman. I promise I read men sometimes, too. George Saunders, he's a man! Lincoln in the Bardo made me weep. Also Sergio de la Pava's dazzling A Naked Singularity, which should have got more love.

Book you've bought for the cover:

I just found this magical, weird, grubby clothbound "Scribners School Edition" of Ethan Frome from a used bookstore in Charlottesville. (Shout-out Daedalus Books!) It's yellow, with red lettering and a black illustration of a horse and cart, and the last person to take it out of New Milford High School in New Jersey was Jana Osborn, Grade 10, 1967. Hi, Jana, wherever you are.

Book you hid from your parents:

My parents are English teachers and among the most liberal people I know so there really wasn't much book-hiding going on; I don't think they would have cared if I was reading straight-up pornography at the breakfast table. I do remember, though, reading Chris Kraus's I Love Dick on the London Underground when I was callow enough to feel quite ostentatious about it. That all-caps lime-green Helvetica declaration.

Book that changed your life:

Literally speaking, probably A Passage to India by E.M. Forster, which I read when I was 14 because I didn't want to do my GCSE coursework on Margaret Atwood's The Handmaid's Tale. I know it's illegal to not like that book, even more so now, but dystopias and any whiff of the didactic have just never been my bag. Anyway. Forster's book, which I won't read again because I'd probably find it questionable, made me want to go to India, which I did, at 18. I was there for six months, teaching and traveling, and feeling wild and invincible. Less embarrassingly, I met my best friend there, and she changed everything.

Favorite line from a book:

Can I have two? They speak to each other. The first one is George Eliot: "For we all of us, grave or light, get our thoughts entangled in metaphors, and act fatally on the strength of them." And the second, is from the "book" of Joanna Newsom's lyrics: "Never get so attached to a poem that you forget truth that lacks lyricism." They'd get on well, I think, Joanna Caroline Newsom, Mary Anne Evans.

Five books you'll never part with:

A wedding present first edition of Infinite Jest, complete with the fetishised Vollmann misspelling. I read the book when I was 25, which is the perfect age to read all of David Foster Wallace (I exempted his really terrible-sounding book on rap, co-authored with another white guy). I remember crying when I finished. He'd died the year before, I think. Also, my mum's old and very handsome copy of George Eliot's Middlemarch, which I read while temping in London when I was 18. My ugly and very smooshed copy of Don DeLillo's Underworld, which I wrote my university thesis on. Anne Carson's Glass, Irony and God because it's always the right time to read it, and all the volumes of Proust's Remembrance of Things Past, for the same reason.

Book you most want to read again for the first time:

I'm going to get so much shit for this, but... Hamlet.

Character you most relate to in fiction:

I just read The Transit of Venus by Shirley Hazzard, which is both wildly romantic and an utter masterpiece. I hadn't thought those two things could fully coexist. It seems almost unworthy of the book, which reached out of somewhere and seized me with violence, to have this particular response to it because it seems quite a childish one, but, yes, I have never before wanted to be a character in a book and I deeply want to be Caro Bell: "She was coming to look on men and women as fellow-survivors: well-dissemblers of their woes, who, with few signals of grief, had contained, assimilated, or put to use their own destruction. Of those who had endured the worst, not all behaved nobly or consistently, but all, involuntarily, became part of some deeper assertion of life."