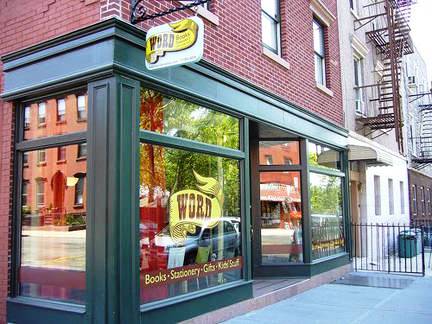 "Because of permit and construction delays lasting well over a year," WORD bookstore will not open the planned separate children's location near its store in Greenpoint in Brooklyn, N.Y., the store announced yesterday. (WORD also has a store in Jersey City, N.J.)

"We are unbelievably disappointed in this development, but ultimately the financial loss from this interminable wait made us recognize it was time to cut our losses," the store added. "NYC real estate is no joke. Getting caught up in red tape like this is not terribly uncommon, but for a small business like ours it was just impossible to allow it to continue any longer."

In some "good news," WORD noted that it's in "the first of several stages of renovating our original location to focus more strongly on kids and families in order to create a more inviting space for them... We are investing in upgrades that will provide more display space for even more kids books along with oodles more gifts and stationery. In tandem with rethinking the upstairs spaces, we're working on a basement upgrade to make our author events more pleasurable and allow us to run workshops, classes, and kids' birthday parties."