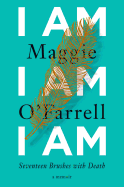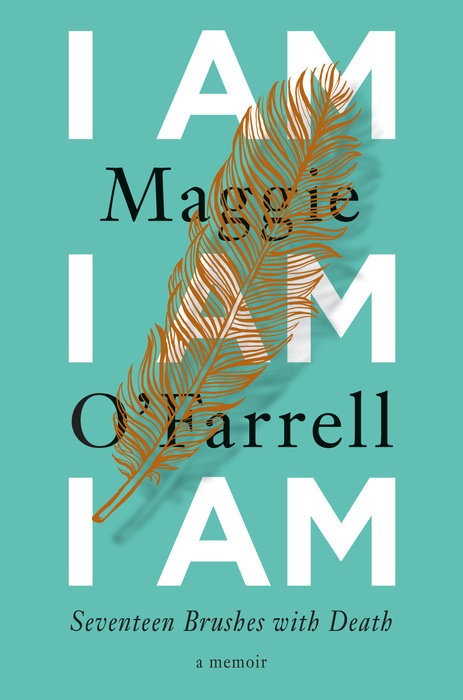 If you need a frank reminder of life's sometimes terrifying fortuity, look no further than Maggie O'Farrell's chill-inducing memoir, I Am, I Am, I Am. As its subtitle suggests, the 17 essays that compose the book recount in precise, unwavering prose the too-close encounters with death O'Farrell and her loved ones have experienced in her 45 years. Whether it's an ominous exchange with a man who might be sizing her up as a murder victim or the lifelong effects of a debilitating illness, O'Farrell's brisk stories slip effortlessly over the borderline that separates life from death and back again.

Adopting a non-chronological structure, O'Farrell (2010 Costa Novel Award winner for The Hand That First Held Mine) entitles each essay with a body part or system. The pieces call to mind the HBO series Six Feet Under, every episode of which begins with a different kind of death. In similar fashion, after reading the first essay, "Neck"--describing O'Farrell's chance meeting on a hike around a mountain lake with a man who later raped and strangled another young woman on the same path--one approaches the ensuing pieces with a sense of apprehension, if not outright dread.

O'Farrell goes on to relate more than one near-drowning, a confrontation with a machete-wielding robber in Chile and a life-threatening bout of dehydration caused by an amoebic parasite in China. The longest essay, "Cerebellum," is a painfully observant account of O'Farrell's bout of encephalitis in 1980, at age eight, what she calls "the hinge on which my childhood swung." The physical aftermath of the illness has made her life "a series of cover-ups, smoke-screens and sleights of hand."

One of the preoccupations of O'Farrell's book is childbirth. In her case that included an emergency Caesarean section for her first child and a second pregnancy that ended in a "missed miscarriage," where the fetus dies but is not expelled. These traumas culminate in the book's final essay, "Daughter," which begins on Palm Sunday in the Italian countryside, as she and her husband frantically seek aid for their daughter, who's experiencing an episode of anaphylaxis. From there the piece slips effortlessly into a description of O'Farrell's difficulty conceiving after her miscarriage, moves on to offer a nightmarish portrait of her daughter's chronic eczema and then brings to a heart-pounding close the incident that began the story. Apart from its compelling subject matter, it's a masterly demonstration of narrative pacing.

O'Farrell's lucid prose is equal to the gravity of her concerns: "We are, all of us, wandering about in a state of oblivion, borrowing our time, seizing our days, escaping our fates, slipping through loopholes, unaware of when the axe may fall," she writes. That's a near-perfect summary of the content of this sobering yet life-affirming book, and a persuasive argument for heeding the message to savor every moment of life that is its powerful subtext. --Harvey Freedenberg, freelance reviewer

Shelf Talker: In a collection of striking essays, novelist Maggie O'Farrell describes the too-close encounters with death she and her loved ones have experienced.