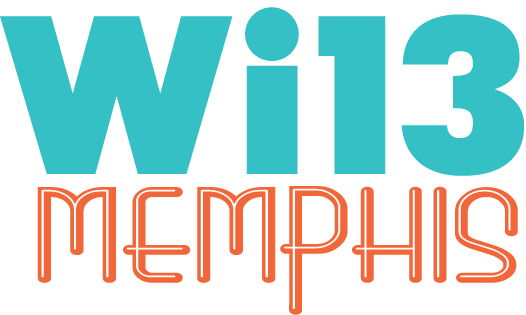 Starting today, we'll have extensive coverage of the American Booksellers Association's Winter Institute 2018, held this year in Memphis, Tenn., which begins officially this evening with a welcome reception (co-sponsored by Shelf Awareness!) and runs through Thursday. As usual, our coverage will extend for the next several weeks since there's just so much going on. Many of us from Shelf Awareness will be at Wi13, and we hope to see you there!

Like the dozen prior Winter Institutes, this one promises to be engaging, informative and energizing. Among speakers are writers Junot Díaz and Gary Shteyngart; actor, producer and designer Sarah Jessica Parker, who now also has her own book imprint, SJP for Hogarth; Pamela Parker, editor of the New York Times Book Review and in charge of the newspaper's book coverage; author Daniel Pink, who is making his third appearance at a Winter Institute; and futurist Amy Webb.

Sessions cover everything from the nuts and bolts of bookselling to hiring for diversity and inclusion; selling diverse books; the experience of running a bookstore with one's life partner; and bookstore succession planning.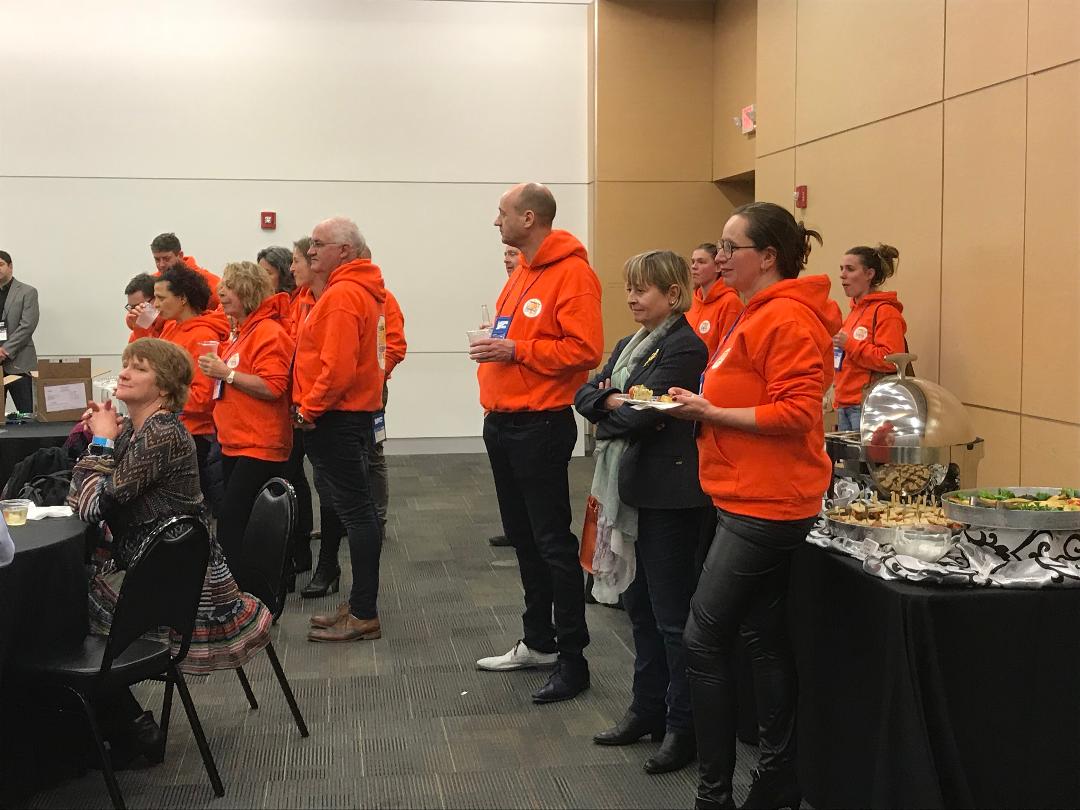 Members of the Dutch contingent at last night's international reception.
Among the early festivities was a reception last night for international guests at the National Civil Rights Museum (at the site of the Lorraine Hotel, where Martin Luther King Jr. was assassinated in 1968). Today there are field trips to, among other places, Turnrow Books in Greenwood, Miss., and to Oxford, Miss., to see Square Books and William Faulkner's home; a Paz & Associates daylong workshop for prospective booksellers; an in-depth seminar on bookstore finance; and the IndieCommerce Institute.

With Beale Street blues, rich barbecue, some striking bookstores, a manageable downtown, mild weather (knock on wood), the National Civil Rights Museum and Graceland, Memphis promises to be an appealing site for Wi13.
---
Bookseller attendance will be up slightly, to 685, and, as happened last year, a significant number are first timers, especially from established stores whose owners and managers are staying home in order to allow more staff members to experience Winter Institute.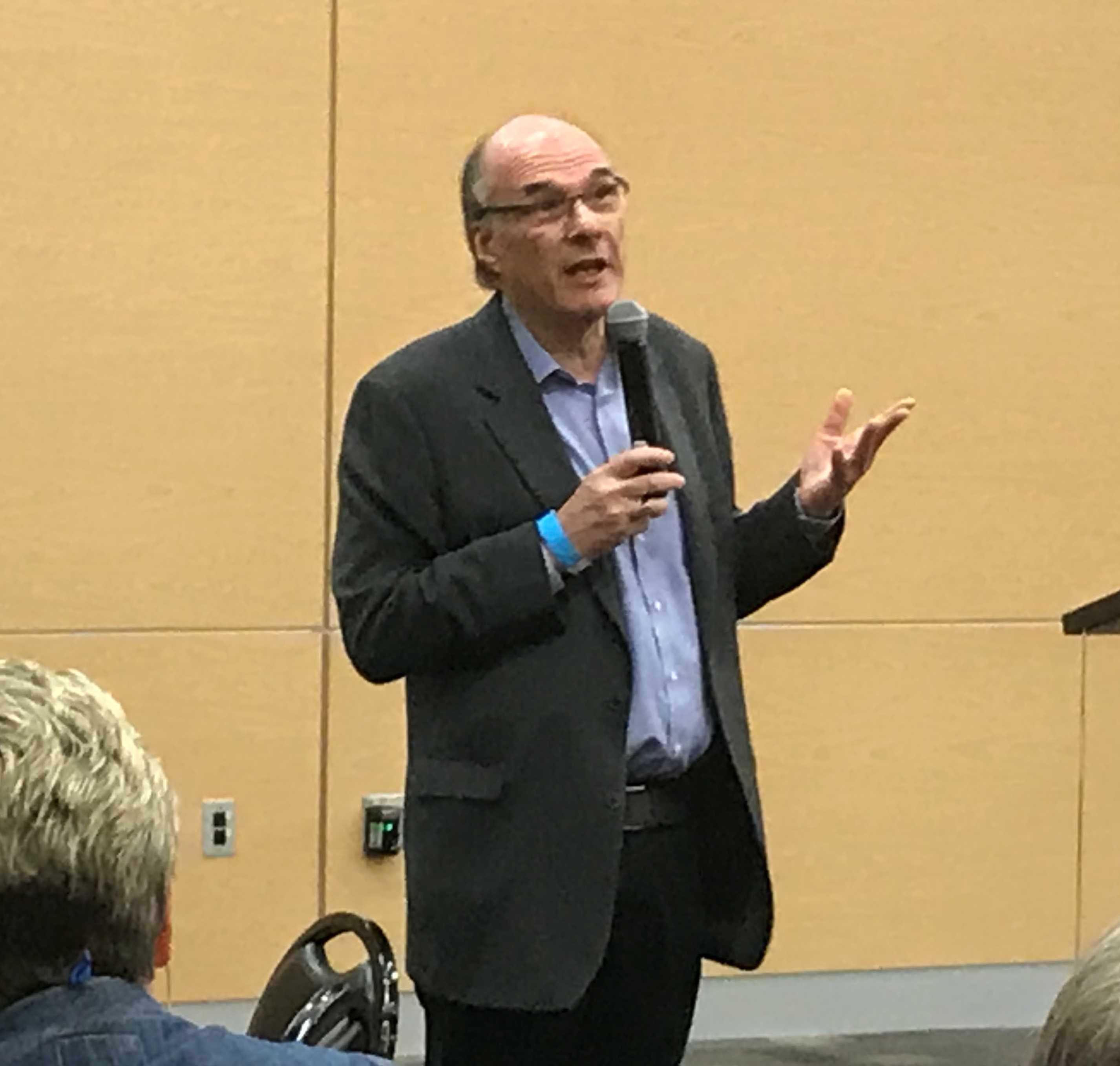 Oren Teicher welcoming international guests last night.
For the first time ever, the Winter Institute is being held at a convention center and will involve six "official" hotels instead of one or two. "As we get bigger," ABA CEO Oren Teicher explained, "it's hard finding a single hotel with enough rooms and meeting space."

Diversity in general, in the book business, in bookstores and at the ABA was a major topic at last year's Winter Institute, and promises to be again this year. The topic will be a focus of the ABA Town Hall meeting.

The ABA has been very busy addressing the matter, Teicher said. After last year's Town Hall, the board created a task force on diversity, which will report to membership at this year's Town Hall. Among other activities, the task force helped recruit more Winter Institute panelists from diverse backgrounds. The ABA also expanded the Booksellers Advisory Council to make it more diverse and thereby helped create "a future generation of leaders for future nominating committees to choose from," Teicher noted.

The ABA held diversity workshops at the regional booksellers association spring meetings, and had full-day diversity workshops at two fall regional shows. It offered diversity programming at the Children's Institute and a session about hiring more diverse staff at BookExpo. The nominating committee made "a full-court press" to find more diverse nominees for the board.

The ABA also offered diversity scholarships to attend the Winter Institute. And it's continuing efforts to help stores open in underserved areas.

"The ABA and the board listened and have tried to address the matter," Teicher added. "We've contributed to the changing dialogue in the book business, and we're firmly committed to continuing to do it. I'm pretty proud of all the stuff we've been able to do, and I know there's a lot more we can and should do."

---

Happily indie booksellers are gathering after another solid year, with sales at indies up 2.6% in 2017 and a compound annual growth rate in sales of 5.4% over the last five years, according to the ABA. And the number of books sold in the indie channel during the week leading up to last Christmas was the highest since NPD/BookScan began collecting that type of data.

Teicher attributed the sales growth in part to publishers who have instituted programs involving rapid replenishment, coop revisions, extended dating, etc., and support of such programs as Indies First and Indie Bookstore Day. "For the second year in a row, the cost of goods has gone down" for most booksellers. He also praised booksellers for managing their businesses more efficiently and profitably. Booksellers' ability to reinvent themselves and "the billion and one creative things stores do," including offering events, non-book items, trips and more, have made a huge difference, he emphasized.

Winter Institute is where booksellers learn about and share so many of those big and little ideas. Happy Winter Institute!