Yesterday was the first full day of Wi13, the largest Winter Institute yet, drawing 685 booksellers and 58 international guests. Many sessions were SRO, and audiences responded enthusiastically to Daniel Pink's talk--his third appearance at a Winter Institute--and Sarah Jessica Parker's discussion about the importance of books and bookstores in her life and her new imprint (more below).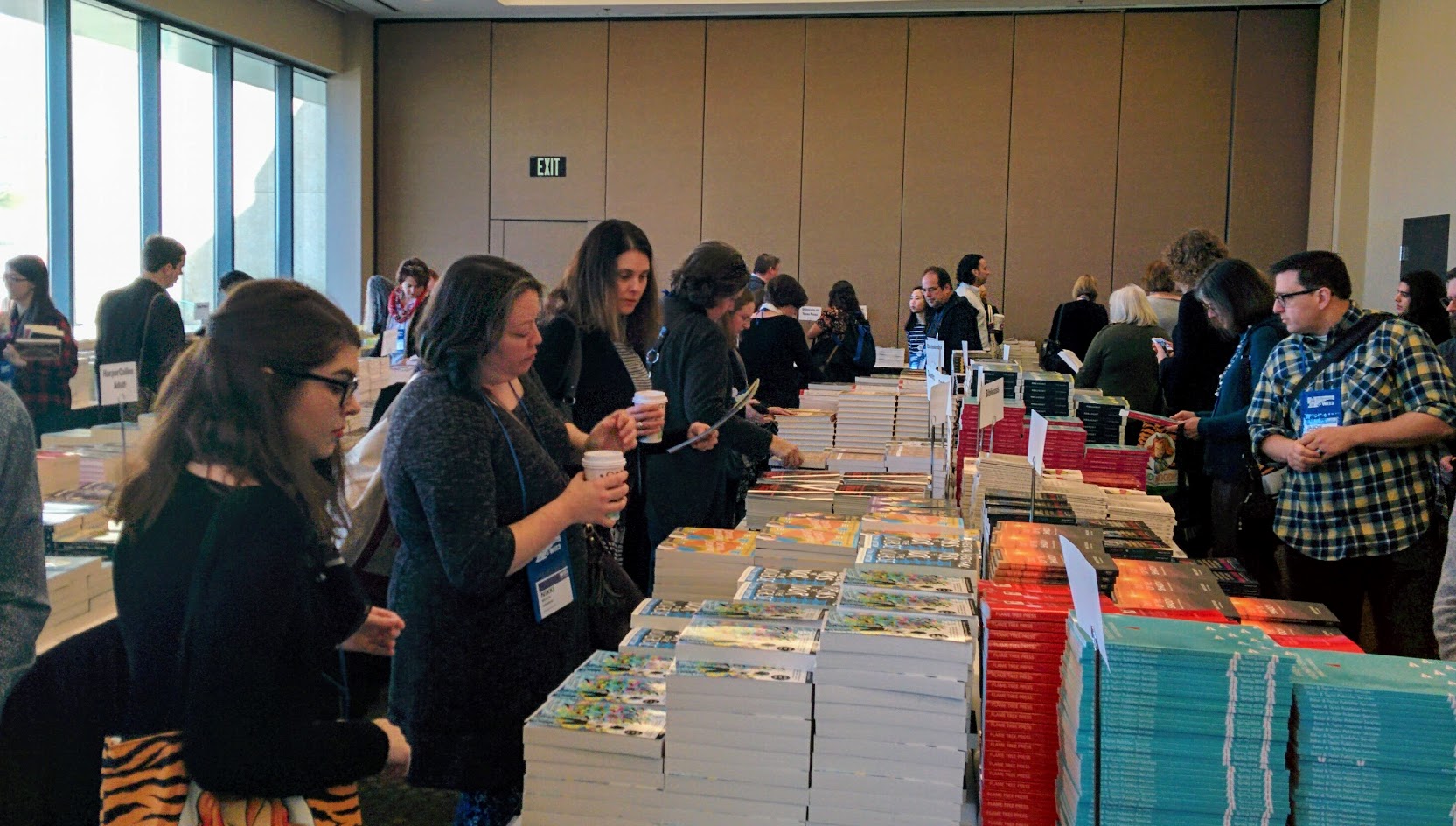 As always, the galley room drew a crowd.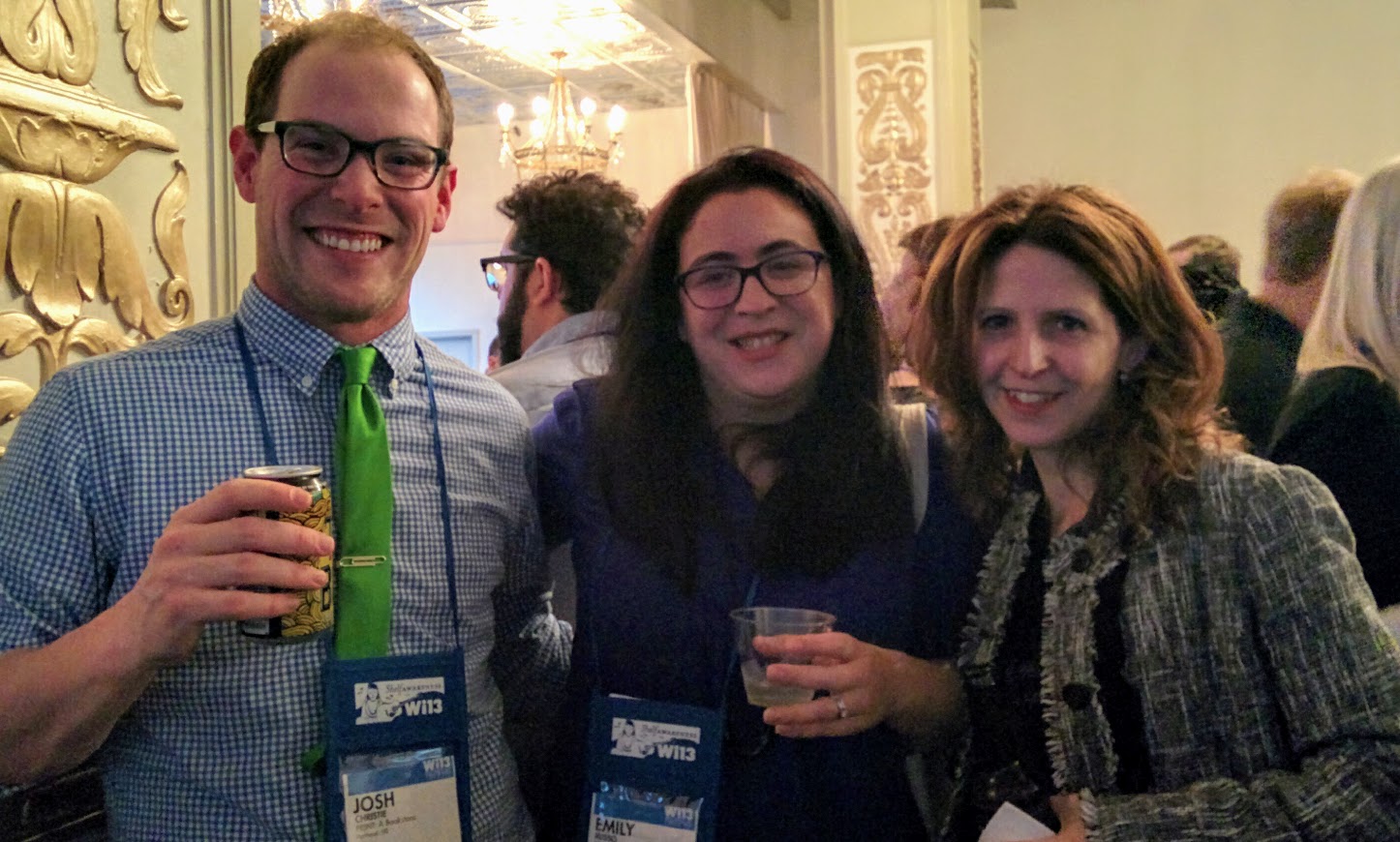 Josh Christie and Emily Russo, owners of Print: A Bookstore in Portland, Maine, with Rebecca Fitting, co-owner of Greenlight Bookstore in Brooklyn, N.Y., at the Winter Institute welcome reception.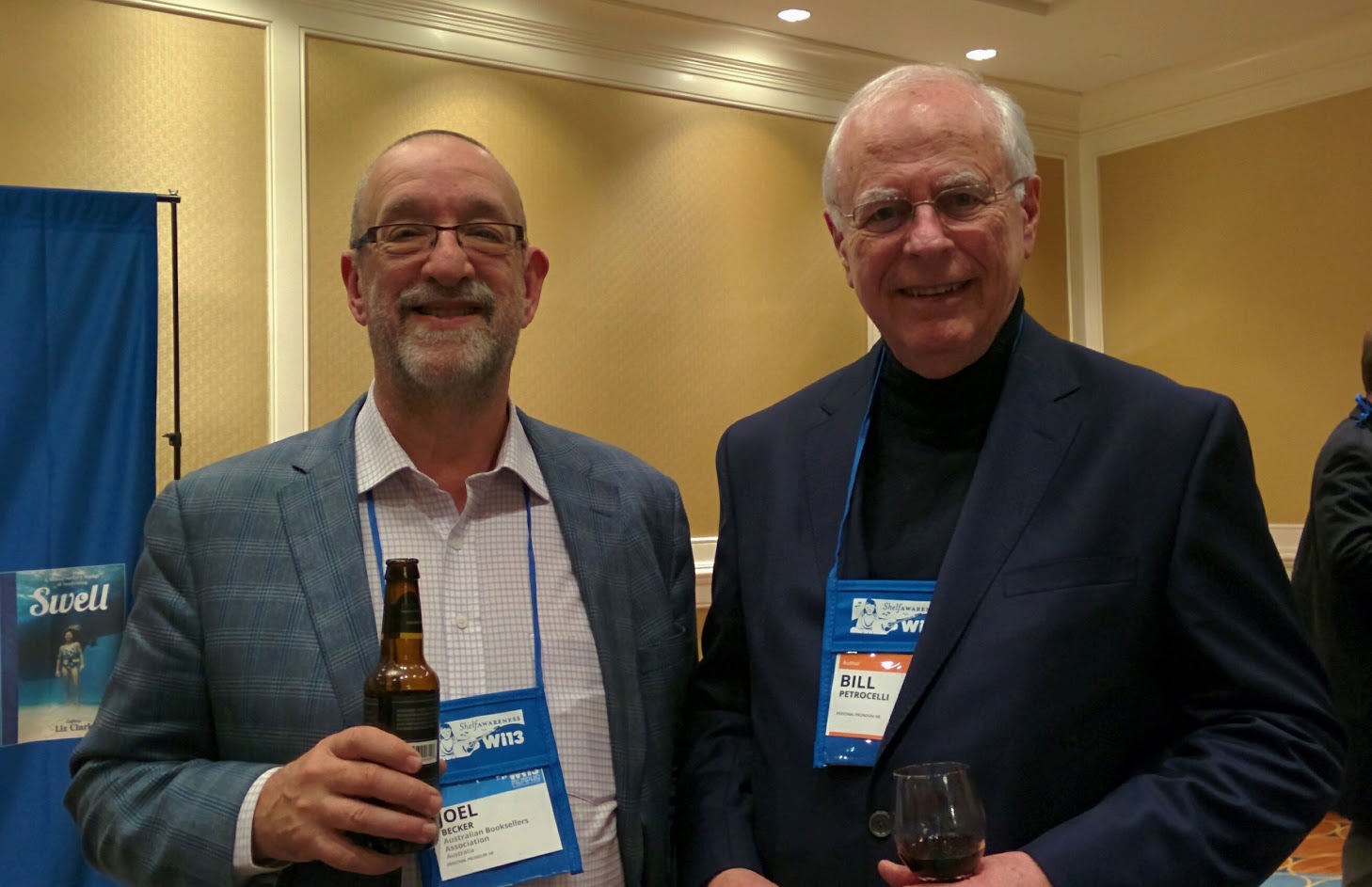 Joel Becker, CEO of the Australian Booksellers Association (l.), with Bill Petrocelli, co-owner of the Book Passage stores in Northern California, who's at WI wearing his author hat: his new novel, Through the Bookstore Window, is coming from Rare Bird Books in March.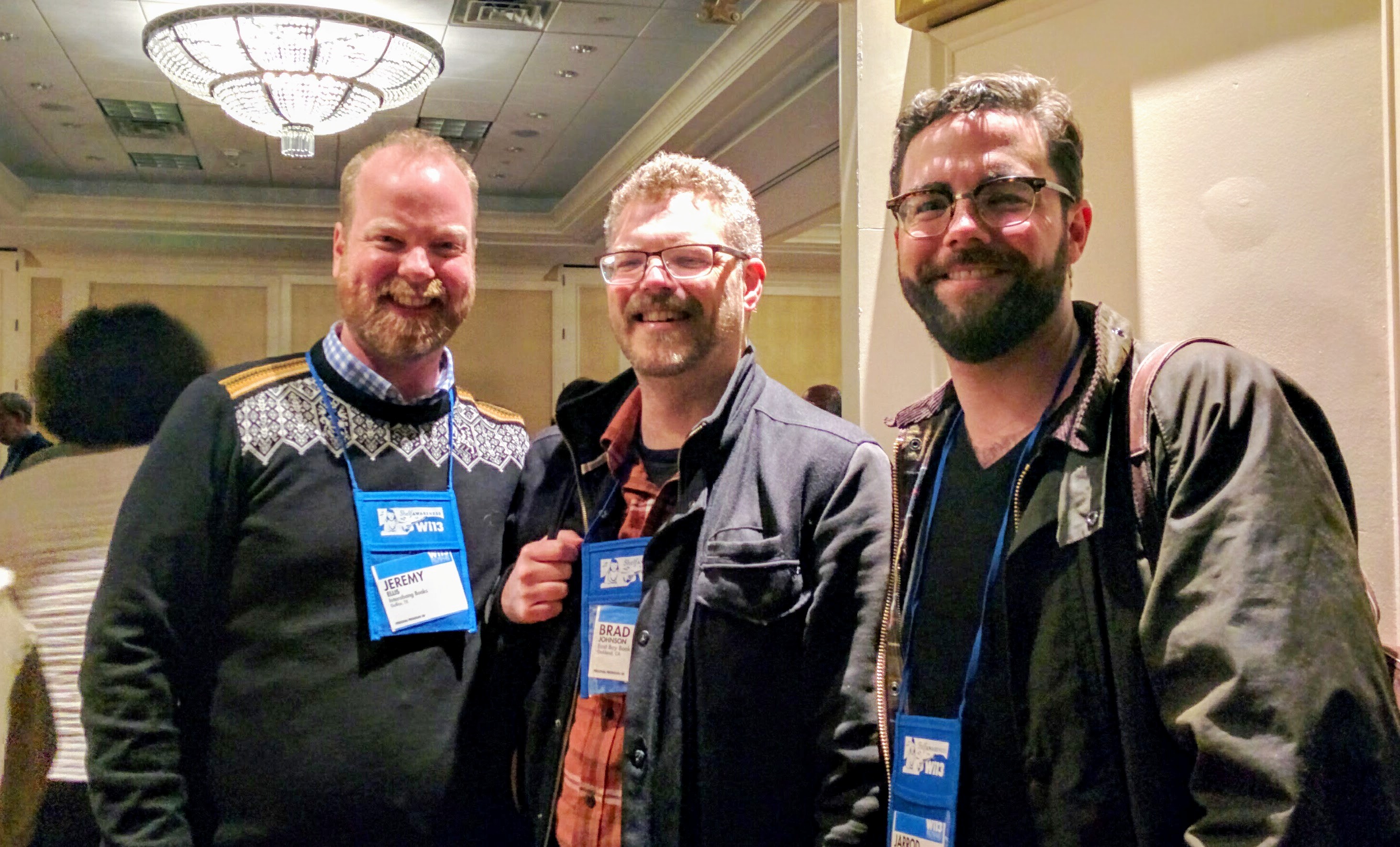 At the last night's reception sponsored by Ingram: (from l.) Jeremy Ellis, Interabang Books, Dallas, Tex. , and Brad Johnson, East Bay Booksellers, Oakland, Calif. (their stores both opened last September) with Jarrod Annis, Greenlight Bookstore, Brooklyn, N.Y.