The second full day of another exemplary Winter Institute 2018 featured a powerful talk at breakfast by Junot Díaz; a Town Hall meeting that focused on diversity, inclusion and sustainable business models for bookstores; a full range of engaging panels; and the Author Reception, which highlighted more than 100 authors and their new or upcoming books. One of the most-frequently asked questions of the meeting was answered at lunch: next year's Winter Institute will be held in Albuquerque, N.Mex.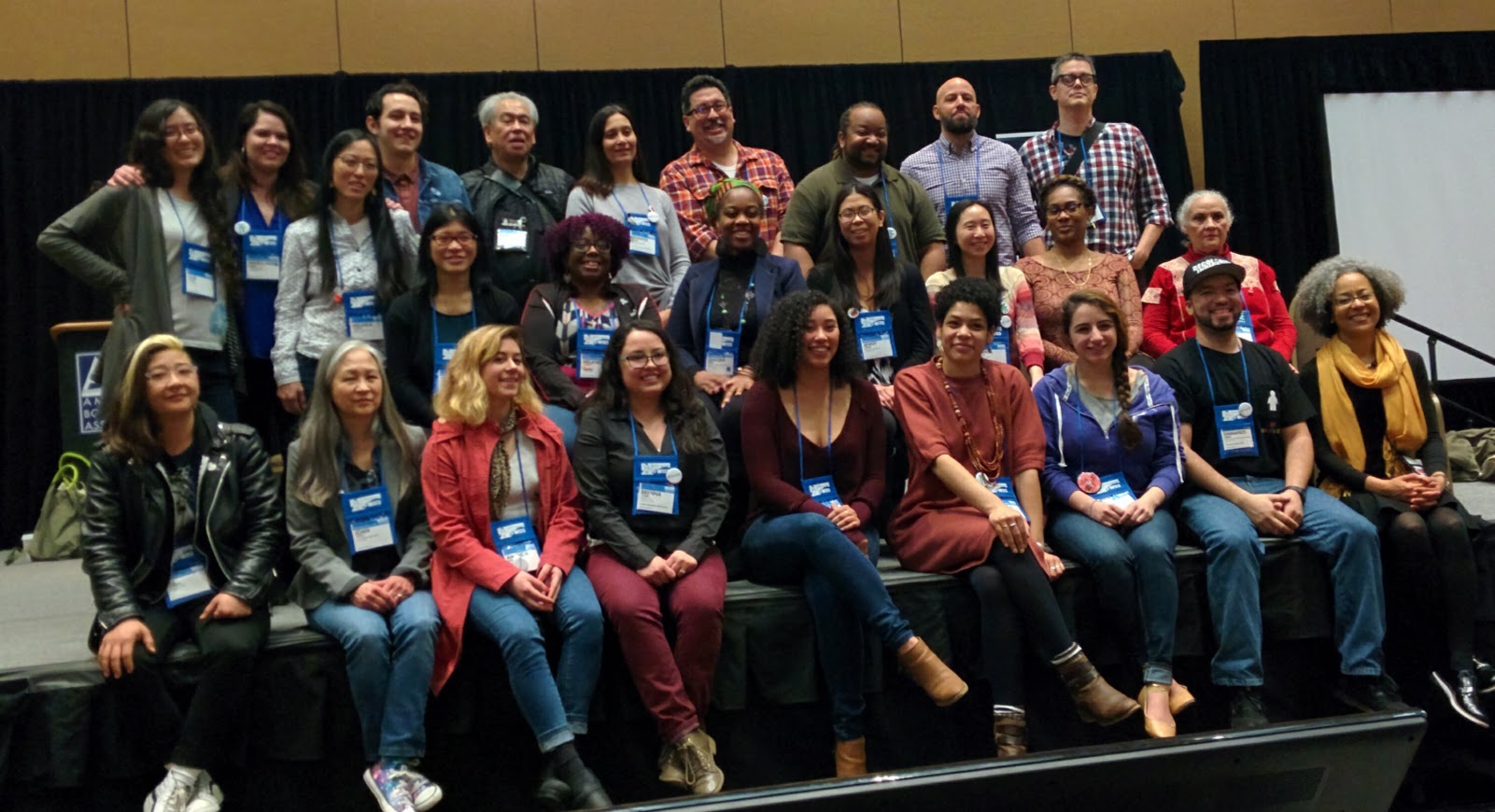 People of color at yesterday's Town Hall meeting--where diversity and inclusiveness was a major topic--gathered afterward.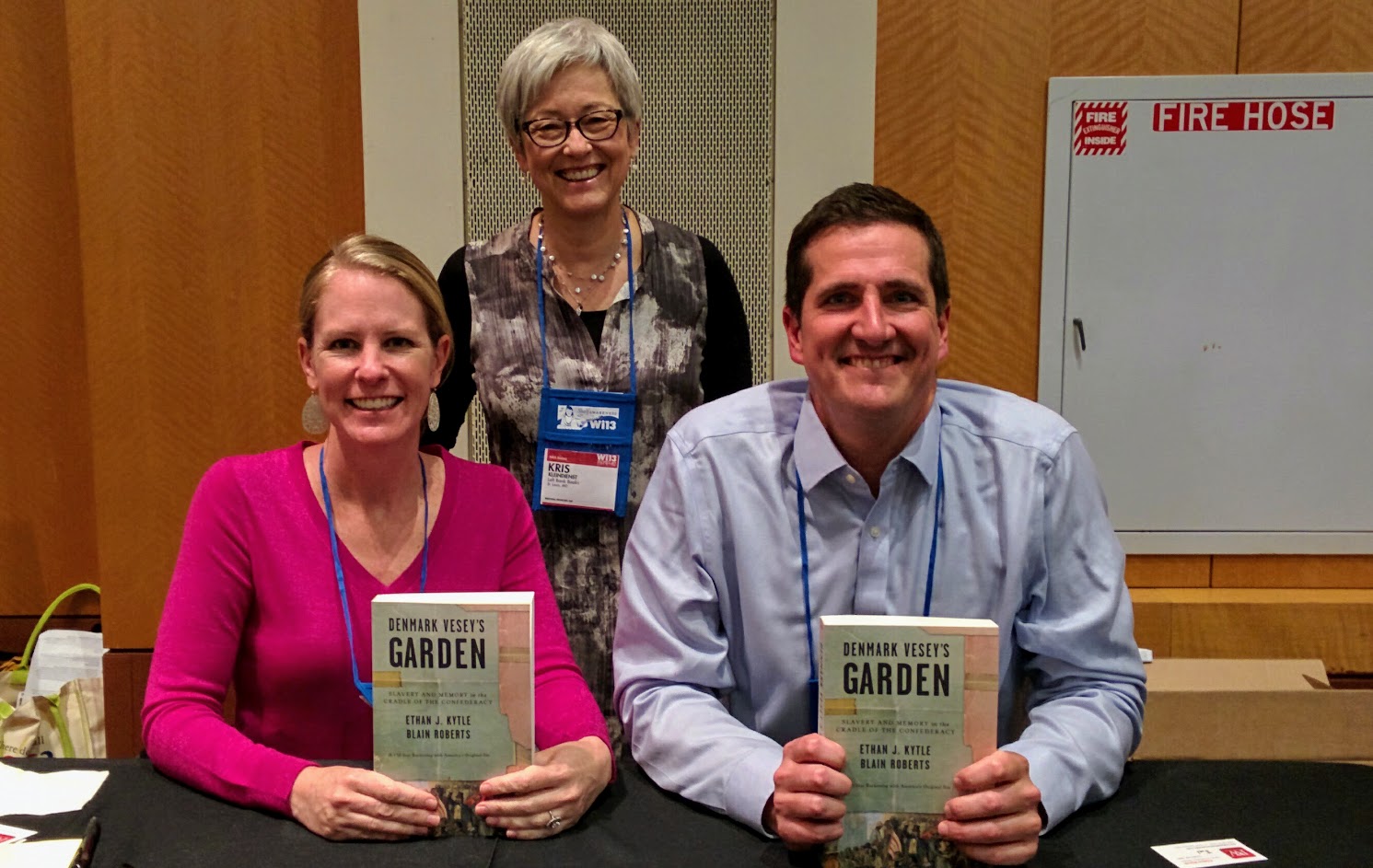 Kris Kleindienst (standing), co-owner of Left Bank Books in St. Louis, Mo., with Blain Roberts (l.) and Ethan J. Kytle, authors of Denmark Vesey's Garden: Slavery and Memory in the Cradle of the Confederacy (New Press) at last night's Author Reception.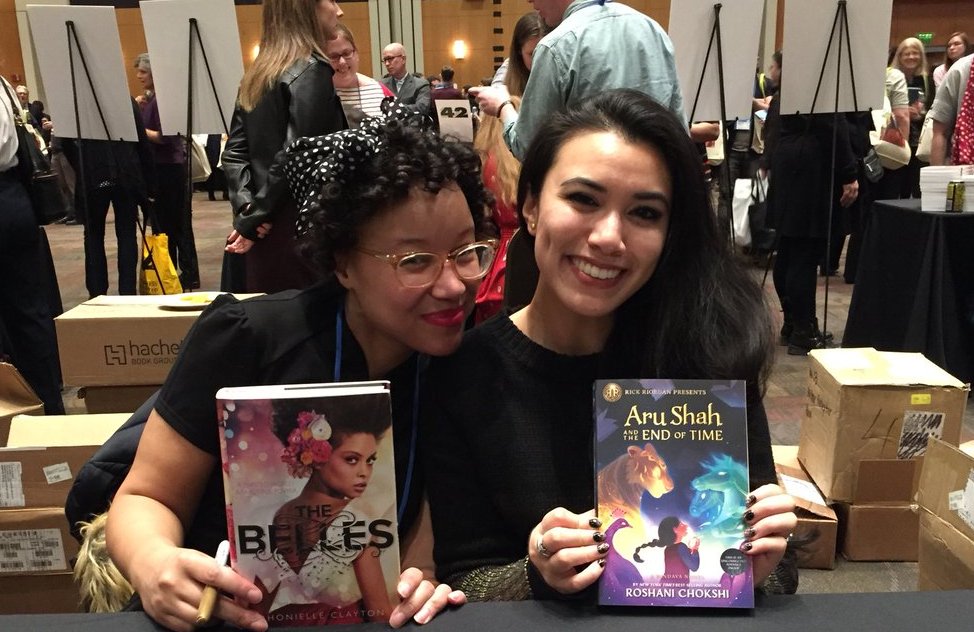 YA author and COO of We Need Diverse Books Dhonielle Clayton (The Belles, Freeform/Disney) and YA & middle grade author Roshani Chokshi (Aru Shah and the End of Time, Rick Riordan/Disney) at the Author Reception.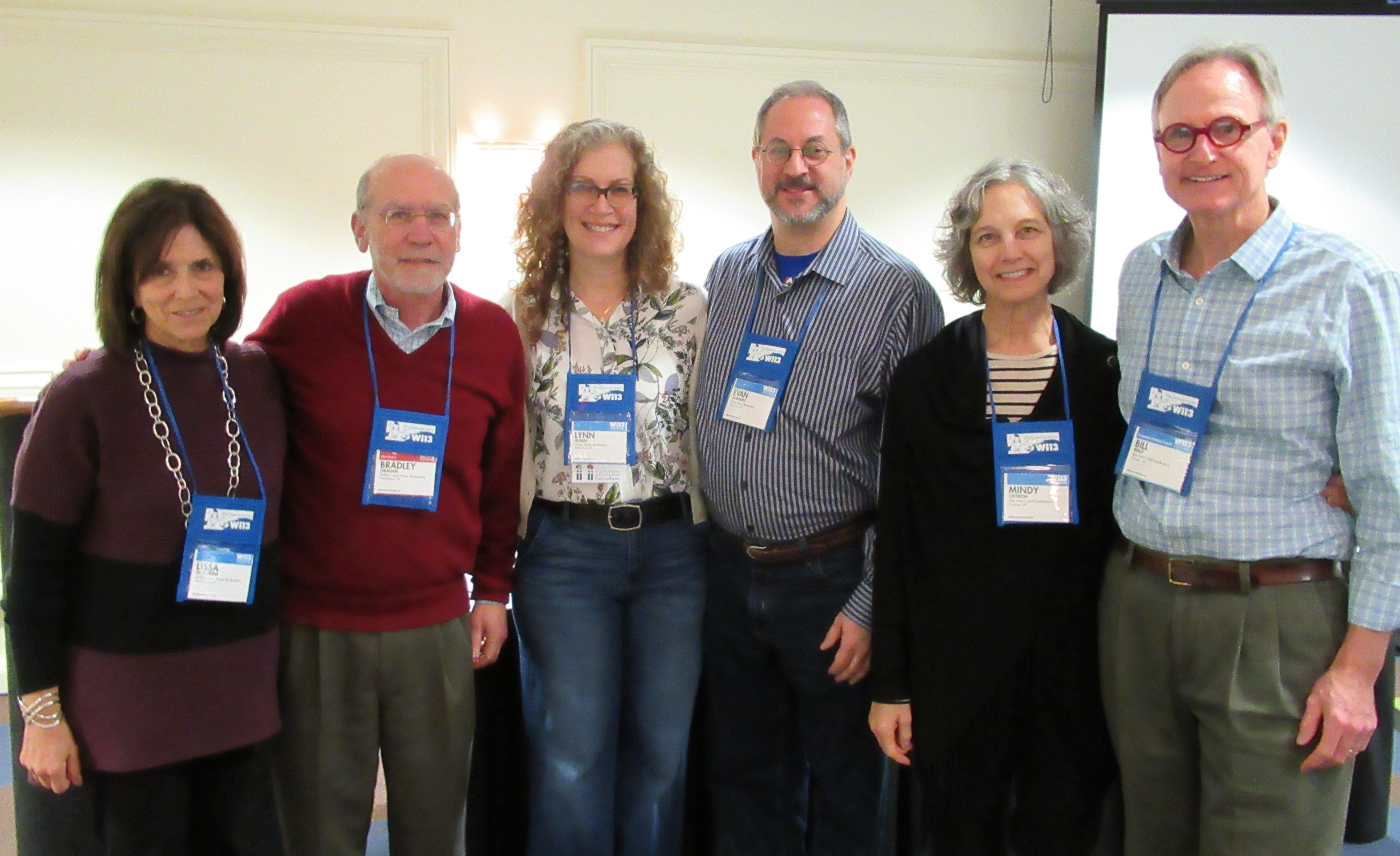 "When Your Business Partner Is Also Your Life Partner," an Idea Exchange education session, featured a lively and informative group discussion led by three bookselling couples. Pictured: (l.-r.) Lissa Muscatine and Bradley Graham of Politics and Prose Bookstore, Washington, D.C.; Lynn Rosen and Evan Schwartz of Open Book Bookstore, Elkins Park, Pa.; and Mindy Ostrow and Bill Reilly of the river's end bookstore, Oswego, N.Y. (More coverage of the session coming next week.)