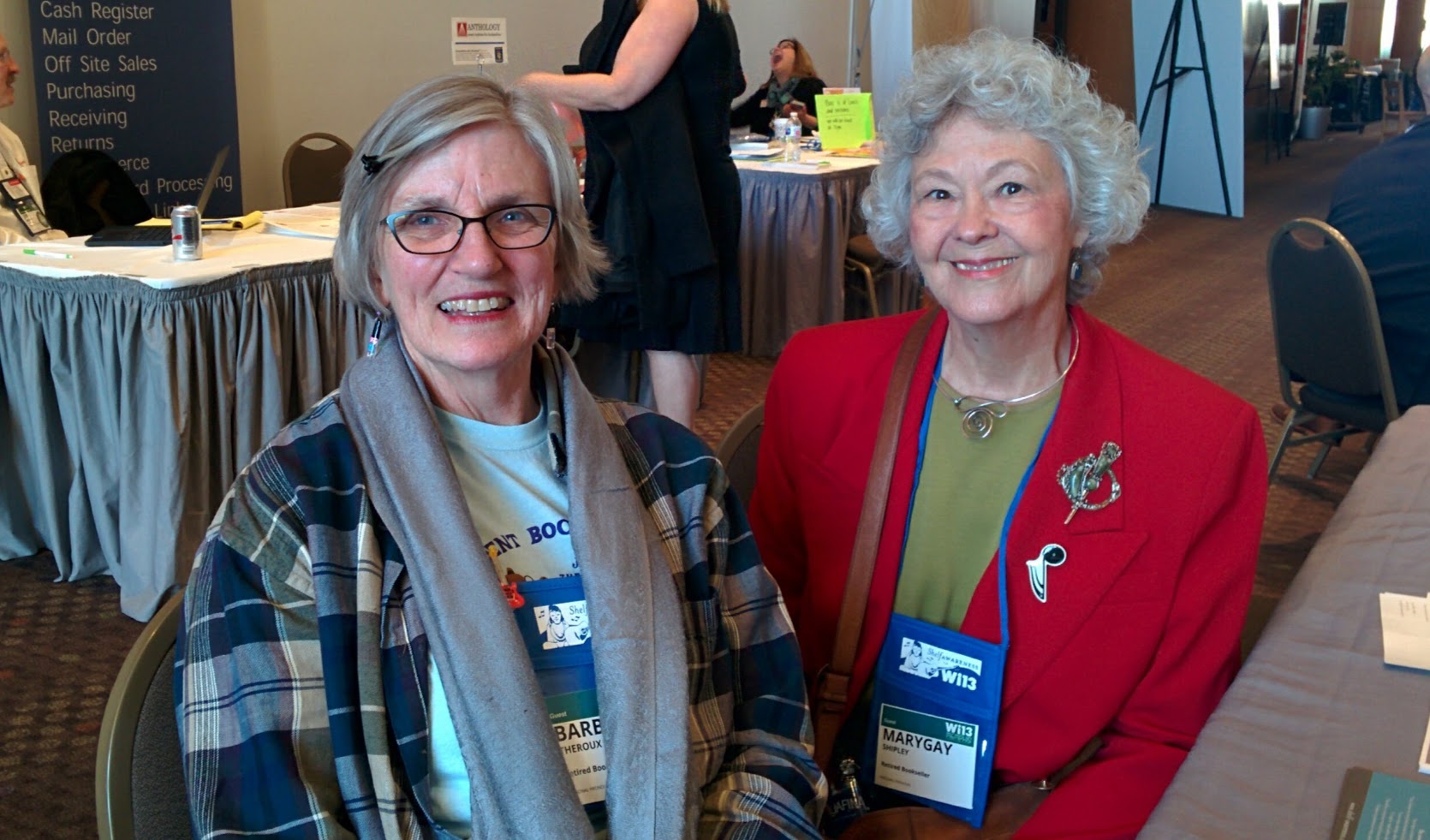 Retirement agrees with them: Barbara Theroux, founder of Fact and Fiction Bookstore in Missoula, Mont., who retired in June, and Mary Gay Shipley, founder of That Bookstore in Blytheville, Ark., who retired in 2012, strolled the show and caught up with old friends.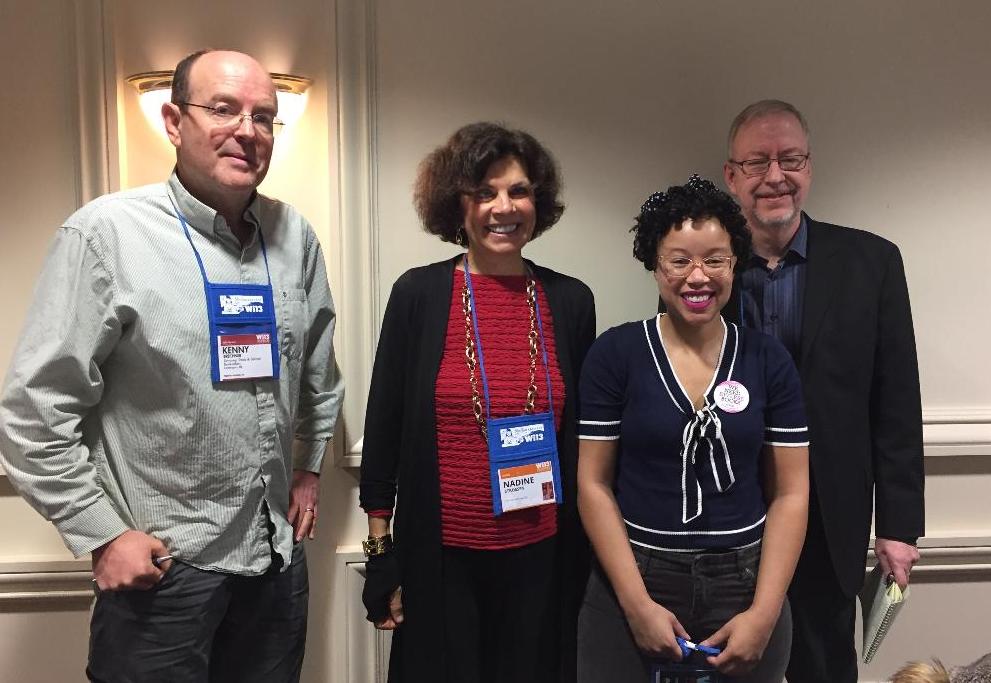 (l.-r.) Kenny Brechner (Doak & Garrett Booksellers, Farmington, Maine), Nadine Strossen (Professor of Law at New York Law School and former president of the ACLU) and Dhonielle Clayton (COO, We Need Diverse Books) debated sensitivity readers, free expression and censorship on a panel moderated by Christopher Finan (executive director of the National Coalition Against Censorship).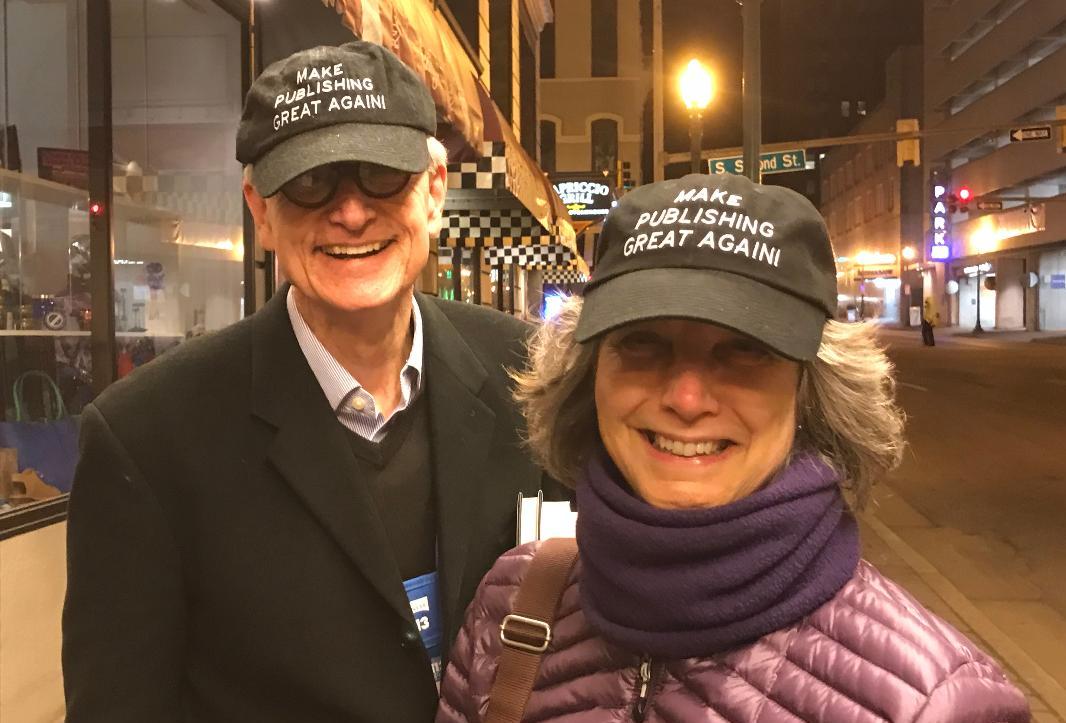 Bill Reilly and Mindy Ostrow, who own the river's end bookstore, in Oswego, N.Y.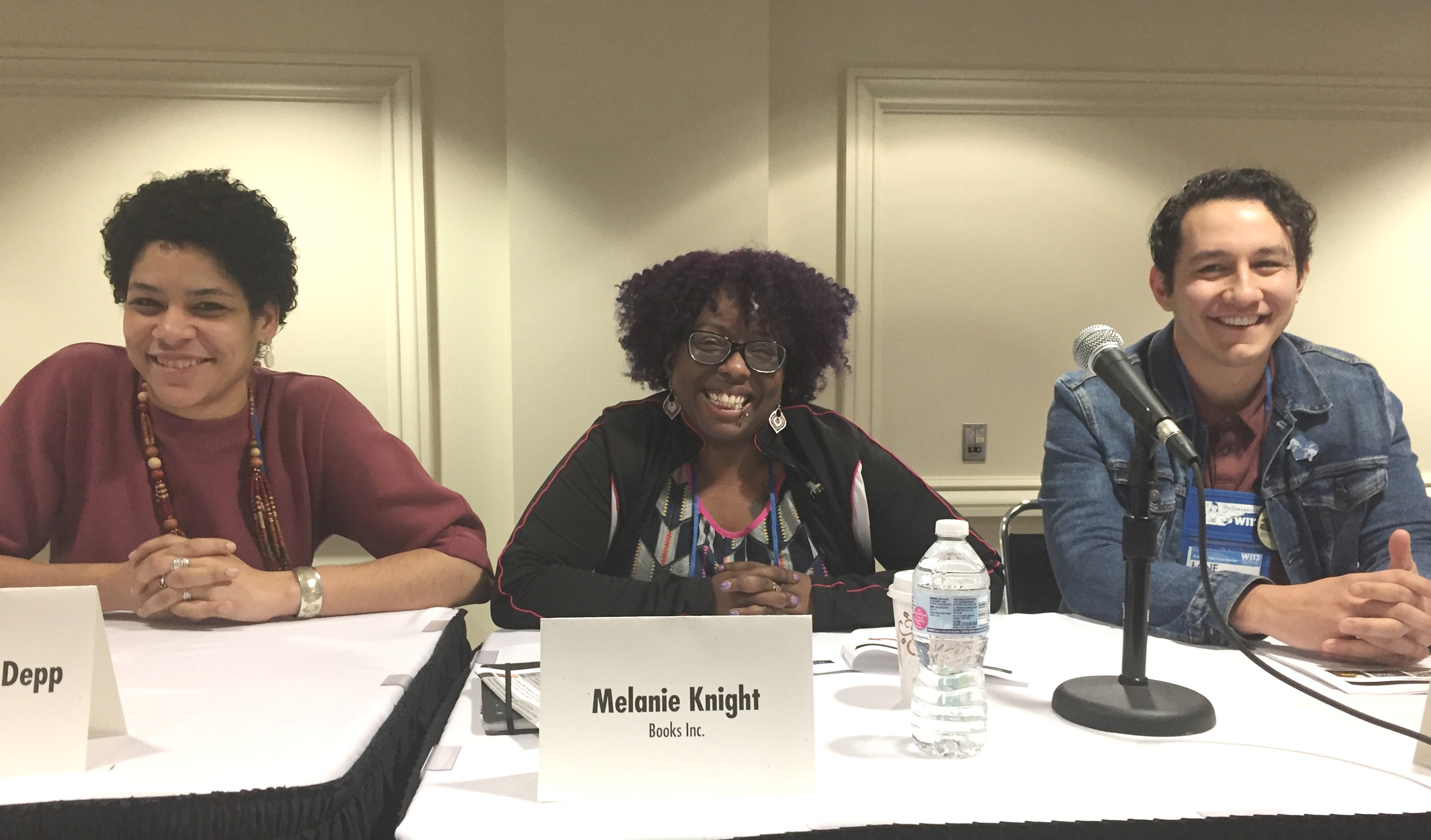 (l.-r.) Hannah Oliver Depp (WORD Bookstore, Jersey City, N.J.), Melanie Knight (Books Inc., Berkeley, Calif.) and Lane Jacobson (Flyleaf Books, Chapel Hill, N.C.) discussed the best practices for buying, marketing and handselling diverse books; the panel was moderated by Aaron Curtis (Books & Books, Coral Gables, Fla.).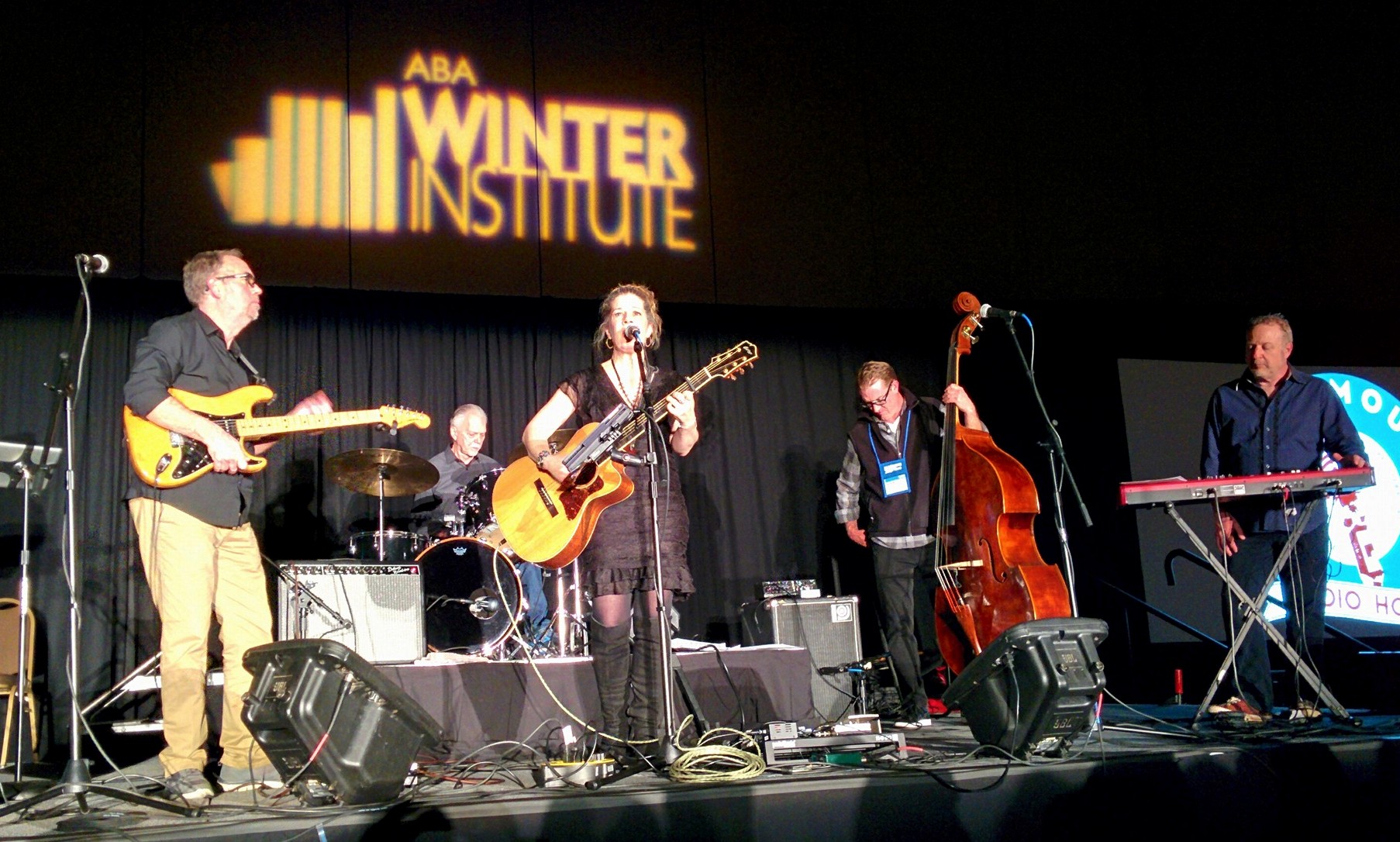 The Wi13 program was brought to a rousing close yesterday with a live production of the Thacker Mountain Radio Hour, Memphis style. The live weekly radio show, featuring author readings and musical performances from the square in Oxford, Miss., was co-founded by Richard Howorth, owner of Square Books. For the Wi13 special edition, host Jim Dees and the Yalobushwhackers band welcomed the Bo-Keys, who added their own signature Memphis sound. Two authors talked about their upcoming titles: Elizabeth Acevedo for The Poet X (HarperCollins) and Charles Frazier for Varina (HarperCollins). In addition, singer/songwriter Dar Williams performed a song in an appearance that also showcased her upcoming book, What I Found in a Thousand Towns: A Traveling Musician's Guide to Rebuilding America's Communities--One Coffee Shop, Dog Run, and Open-Mike Night at a Time (Basic Books). (Watch the livestream here)