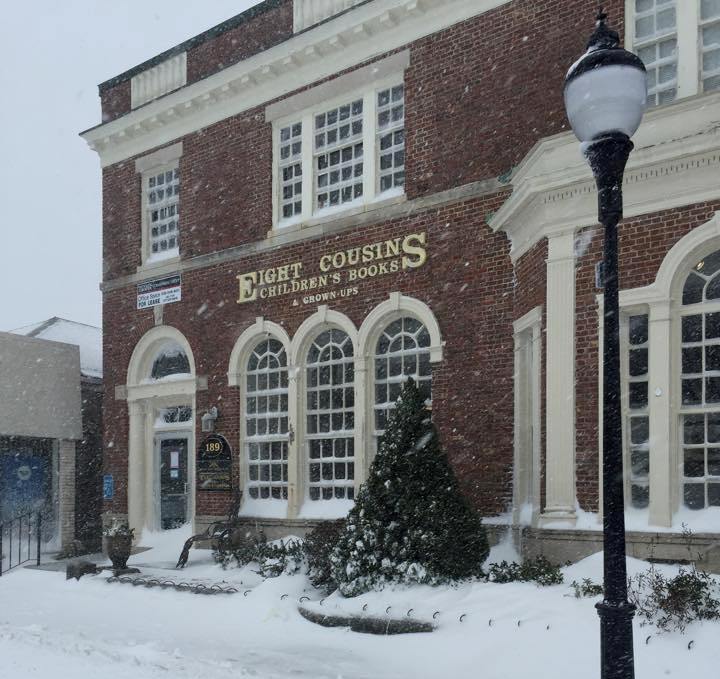 Eight Cousins, Falmouth, Mass., which has been closed since January 9 because of flooding from a broken pipe, has been mailing out the many gift cards ordered in support after the flooding and has received its first book shipment to fulfill orders placed through its website. The store is looking into offering a local pick-up spot, but for now orders are being shipped. In addition, the store space has been fully emptied for repairs and reconstruction. This prompted Eight Cousins to muse:

"As we've been watching our bookstore slowly dismantle, it's hard not to get philosophical. What makes a bookstore? Is it the books? They left on Wednesday. Is it the book cases? Do they represent potential? They left on Thursday. Is it the space? We officially left on Friday. If we have no space, shelving, or books are we still a bookstore?

"I hope we all feel positive that the answer is yes, because a bookstore is community. It's the people who are passionate about reading, whether they are working or browsing. It's the people who share their love of books and reading with their children and friends, who then share that love with others.

"With our bookstore, like all other independent bookstores across the country, we strive to be a community space. We do our best to be a reflection of our community, but we also want to offer opportunities to dream, believe, and expand horizons.

"Right now, we're thinking and talking about the core of Eight Cousins. What do we do well? What can we do better? We have a lot of opportunities right now to make positive changes, while holding true to our core values."

With that in mind, the store is surveying customers with two questions:

*What is the one thing you would never want to see changed?
*What is the one thing you think we can do better?