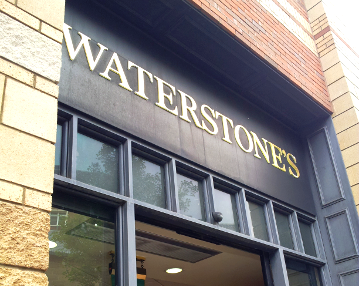 Hedge fund Elliott Advisors is in talks to buy Waterstones, according to a report by Sky News, which added that "a small number of bidders" have made formal offers, but that Elliott Advisors has a short period of exclusivity. Elliott Advisors is the U.K. arm of Elliott Management Corp., the investment management firm founded by Paul Singer, and is "best known for taking aggressive activist positions in a string of major public companies," as Sky News put it.

The U.K. bookselling chain has staged a turnaround in the last few years, but Russian billionaire Alexander Mamut, who bought Waterstones in 2011, apparently needs to raise cash because of the collapse last year of Russia's largest private bank, Otkritie, in which he was a major shareholder. Last year, Mamut asked N.M. Rothschild & Sons to advise him on strategic options for Waterstones, including a sale for £250 million (about $352 million). Sky News said that the current talks involve a price "likely to be much lower."

Under CEO James Daunt, who owns Daunt Books, which has nine shops in and near London, Waterstones became profitable in 2015, reversing years of poor results that had caused many to fear that the last major bookselling chain in the U.K. would go out of business.

Waterstones has some 275 stores in the U.K., Ireland and continental Europe.