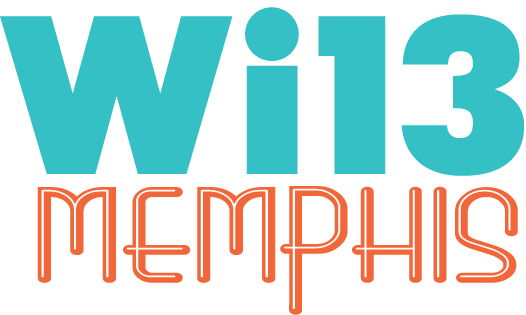 During Winter Institute 13 last week in Memphis, Tenn., four booksellers gathered to discuss their experiences hosting offbeat and nontraditional events. The panelists were sweet pea Flaherty, owner of King's Books in Tacoma, Wash., Rebecca George, co-owner of Volumes Bookcafe in Chicago, Ill., and Denise Chávez, owner of Casa Camino Real Book Store & Art Gallery in Las Cruces, N.Mex.; Susan Hans O'Connor, owner of the Penguin Bookshop in Sewickly, Pa., moderated the discussion. They offered some examples of what they've done, as well as insights into running unusual events.
Flaherty reported that some of his most fun events have been done in partnership with a local burlesque troupe. The first time they visited the store was right after Banned Books Week for a banned book storytime that featured "no actual burlesque" but many "creative readings" of banned books. Last year he partnered with the troupe for a second time for an event tied to "the holiday known as Spanksgiving" that featured creative readings of cookbooks and a bit of culinary-themed burlesque.
Recently, King's partnered with the Tacoma Film Festival to showcase several VR films throughout the bookstore, using headsets and chairs that the film festival provided. Other events Flaherty has run have included a Halloween-themed storytime for adults at a local botanical conservatory; an event celebrating Frank Herbert and Dune at a local cocktail lounge, featuring Dune-themed cocktails, quizzes and panels; Scrabble nights; and a concert with local musicians who were all too young to be part of NPR's Tiny Desk concert series. He also added that almost all of his store's book clubs have become community partnerships now, with community members running clubs focused on everything from narrative nonfiction to veganism and birdwatching.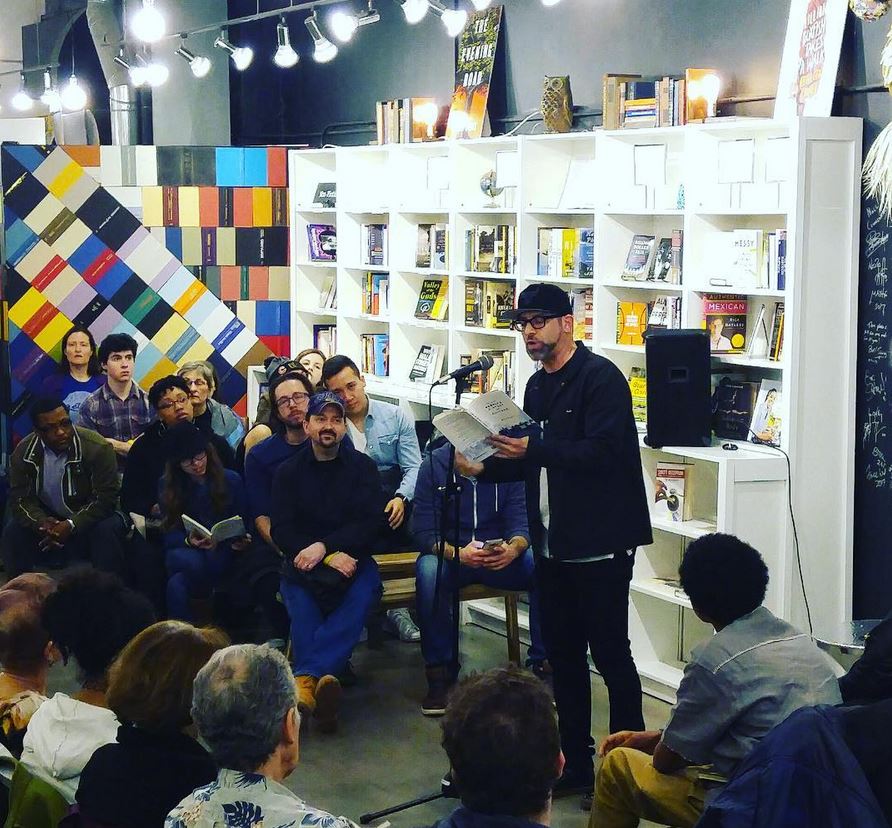 Poetry reading at Volumes Bookcafe
At Volumes Bookcafe, meanwhile, Rebecca George has had success with several monthly events, including an all-women's comedy night run by a local comedian that is part open mic and part featured comics. Volumes also hosts a monthly open mic night organized by a local poet and artist. George said the comedy night brings in between 60 and 80 people per month and "just continues to grow," while the more conventional open mic regularly draws 30-50 people.
George's store is also the site of a weekly trivia night, which used to be run by staff members but is now organized by two people in the community, as well as a yoga storytime hosted in partnership with a local yoga studio, which has been "exploding for us." Other partnerships include working with local theater companies to host short performances; a community storytelling series inspired by The Moth; reading partnerships and literary scavenger hunts with local schools; and bringing in artists to paint in store.
Denise Chávez explained that when it comes to running events, she strives to do things that "empower, enlighten and enrich" her community, which is primarily lower-income Mexican American, African American and Native American families. As such, many of the events involve donations or some kind of giveaway. On International Friendship Day she hosted a Wash Your Hair, Read a Book event, during which community members could take home hair products and used books for free.
Chávez added that she plans many community events around lesser-known holidays--on National Lasagna Day she and her staff served lasagna to 200 people--and suggested other booksellers make the most of such occasions. And though they are not events in the usual sense, she also uses the calendar to plan sales: in August, for example, books by authors born in August were half off. Chávez has also run short story workshops, classes on how to cook with local ingredients like cactus pads, and events that highlight local history, including an event that saw a bus-full of mystery novel readers visit to learn about Billy the Kid and the Southwest.
During the panel's q&a portion, O'Connor said that one of the most valuable lessons she learned after buying Penguin Bookshop was that "it's okay to say no to things," adding that it's okay to not pack your schedule so tight that "you're out of your mind." --Alex Mutter