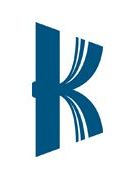 The University Press of Kentucky is in danger of losing its state funding due to Governor Matt Bevin's proposal that the General Assembly cut all state funding for UPK and 69 other small programs. The Lexington Herald-Leader reported that "nobody seems to know why Bevin targeted UPK's $672,000 allocation in the University of Kentucky budget, which pays the salaries of seven of the press' 16 employees. All other costs of the non-profit press are covered by annual book sales of about $1.8 million."
If the money disappears, director Leila Salisbury said the publisher will have to close, despite the fact that the challenge "comes at a time when the press is doing great." UPK published about 50 books last year and plans to be back to its pre-recession level of about 60 books in 2018.
Peter Berkery, executive director of the Association of University Presses, told Inside Higher Ed: "At first blush the governor's proposal seems both shortsighted in its policy and conspicuous in its granularity. The University Press of Kentucky is such a prominent and prestigious member not only of our community, but also of the communities it serves throughout the commonwealth; why anyone would want to eliminate an award-winning curator of their own culture and history is baffling."