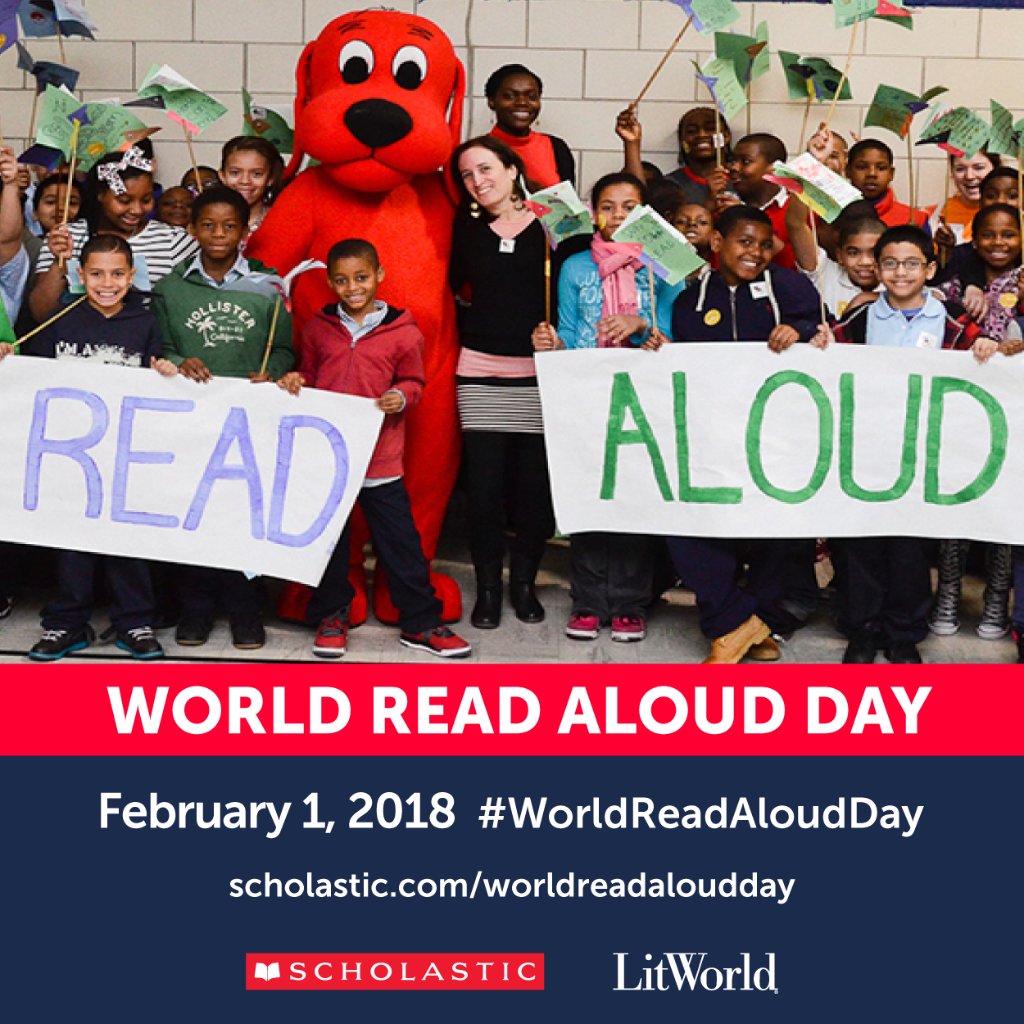 As part of an ongoing effort to encourage reading aloud to kids of all ages, the global literacy nonprofit LitWorld and title sponsor Scholastic are teaming up February 1 for the ninth World Read Aloud Day, which coincides this year with Harry Potter Book Night. Numerous activities have been scheduled across the world to prompt classrooms and families to discover the power and joy of reading aloud.
Scholastic CEO Richard Robinson said that the timing of the two worldwide celebrations on the same day should help to encourage "even more children to discover the power and joy of reading aloud by exploring the magical worlds, characters, and stories that await them inside beloved books including Harry Potter."
Pam Allyn, executive director of LitWorld, commented: "We know that books and stories are companions to every journey, resilience-builders for every child, and lifelong tools for independence and autonomy for everyone. Join us on February 1 and every day to build a world of hope and possibility through the profound joy of reading together."