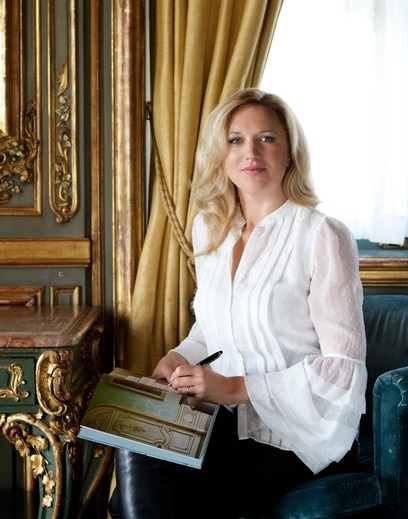 photo: Sara Weal
Jessica Fellowes, a journalist and public speaker who lives in Oxfordshire, England, is best known for her five companion books to the television show Downton Abbey, created by her uncle Julian Fellowes. Jessica Fellowes's debut novel, The Mitford Murders (Minotaur Books, January 23, 2018), is the start of a six-book crime fiction series focusing on the famous Mitford sisters.

On your nightstand now:

I'm writing and researching the second novel in the Mitford Murders series--Bright Young Dead--so I'm deep in a number of books about the 1920s, most of which are out of print. Although I spend a lot of time in the past in my books (something that's become very evident in the course of this interview!), I do try to keep up with modern authors. I'm very much enjoying Amanda Craig's The Lie of the Land right now.

Beside my bed I also have a tall pile, ready and waiting for when the right moment strikes: The Fourteenth Letter by Claire Evans, The Word Is Murder by Anthony Horowitz and A Little Life by Hanya Yanagihara. If I need a quick comfort read when feeling tired and stressed, I reach for my well-thumbed copy of Bella & Co by Jilly Cooper, her short stories from the 1960s, which are brilliantly funny.

I also enjoy audiobooks when walking my dog (a large Labradoodle prone to running for miles when chasing pheasants) and am listening to The Power by Naomi Alderman.

Favorite book when you were a child:

I read widely and a bit beyond my years as a child because of my deafness (books were a retreat, easier and more comforting than the fuzzy and hard-to-hear real world) so it's hard to remember one. I loved Little Women by Louisa M. Alcott, The Secret Garden by Frances Hodgson Burnett, The Borrowers by Mary Norton, Malory Towers by Enid Blyton... I basically fantasized about being an old-fashioned child in long white nightdresses having midnight feasts at a cozy boarding school.

Your top five authors:

W. Somerset Maugham, Dorothy Parker, Anne Tyler, Nancy Mitford and Thomas Hardy.

Book you've faked reading:

Anything by Charles Dickens--I want to read his books, I feel as if I have read them (I've seen the musicals!), but every time I pick one up I immediately feel rather daunted and suffocated by the density of his writing. But of course I'll tell anyone he's one of the great storywriters.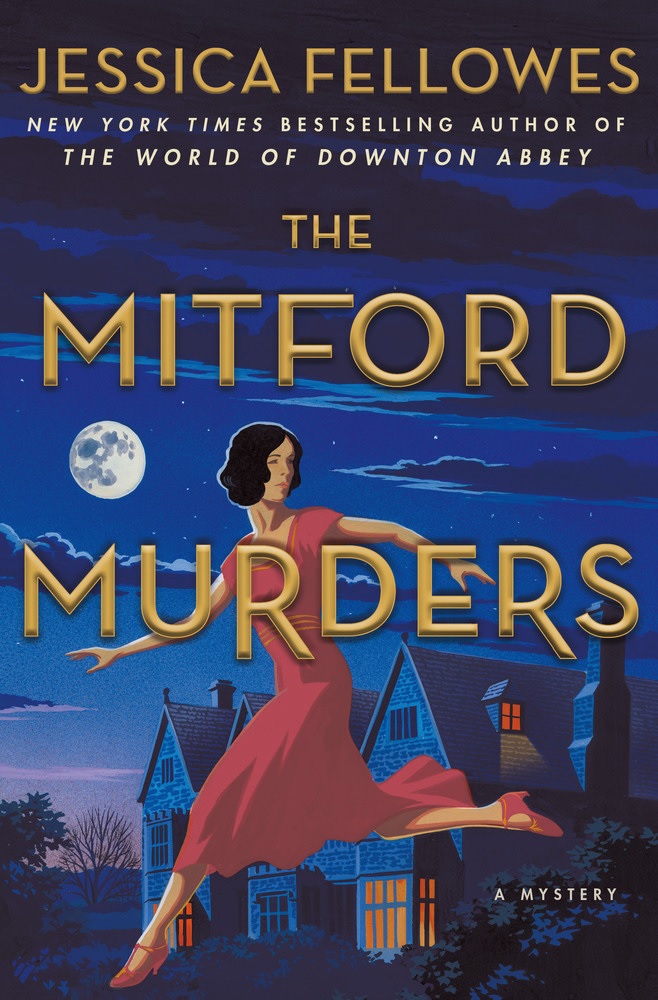 Book you're an evangelist for:

Far from the Tree by Andrew Solomon. This is nonfiction, huge and full of words I don't know (medical terms, mostly), but I think it needs to be read by everybody. Solomon painstakingly, sensitively and honestly explores what it means to be different from your parents--biologically, rather than by choice--and the cultures that have evolved as a result of this happening in the past. And he asks what happens when we develop the means to eliminate biological "weaknesses" in future generations. In fact, we have developed the means so this is a question of some urgency now, for both scientists and philosophists.

Book you've bought for the cover:

The Anna Karenina Fix by Viv Groskop--gorgeous cover and a fabulous bit of writing, too, on how the Russian classics can help you fix your life.

Book you hid from your parents:

Forever by Judy Blume--I remember we passed it around in a paper bag, girl to girl at school. Then my mother wondered why I was being so secretive with it and insisted on reading it herself, much to my horror. Even though I talked to her about pretty much everything, I wasn't ready to talk about THAT. Brilliant book, though.

Book that changed your life:

Every book makes you think, even the really bad ones. But I was inspired by Remains of the Day by Kazuo Ishiguro and Life After Life by Kate Atkinson because they are both books that vividly and accurately evoke a time past, yet the authors wear their knowledge and research very lightly. They allowed me to try to strive to do the same.

Favorite line from a book:

(My favourite line is the very last line but it only works in context so I've put a little more in. It's about the frustration of all of us, even artists, in trying to communicate what we really feel.)
"We seek pitifully to convey to others the treasures of our heart, but they have not the power to accept them.... We are like people living in a country whose language they know so little that, with all manner of beautiful and profound things to say, they are condemned to the banalities of the conversation manual. Their brain is seething with ideas, and they can only tell you that the umbrella of the gardener's aunt is in the house." --From The Moon and Sixpence by W. Somerset Maugham

Five books you'll never part with:

Tess of the d'Urbervilles by Thomas Hardy, because it is heartbreaking. Hardy writes the story that needs to be told, not because he seeks to please his readers. Jane Eyre by Charlotte Brontë, which is so modern in its sensibilities you can't believe it wasn't written last week. Mrs. Miniver by Jan Struther, which makes me ache with nostalgia and pleasure. The Collected Works of Dorothy Parker--all of life is contained in these pages, in short stories, poetry and critical essays. A Room of One's Own by Virginia Woolf because it reminds me why I write--to afford my own room in which I can write and that I am so lucky and privileged to be able to do this.

Book you most want to read again for the first time:

Frost in May by Antonia White, the first of a trilogy. It was one of my mother's favourite books so it brings her close to me again (she died of multiple sclerosis and premature dementia when I was 30 years old), but it is also an extraordinary piece of writing in which White describes with frightening clarity how madness begins.