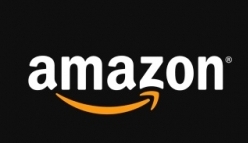 In the fourth quarter ended December 31, net sales at Amazon rose 38%, to $60.5 billion, and net income rose 153.7%, to $1.9 billion. For the full year ended December 31, net sales rose 31%, to $177.9 billion, and net income rose 25%, to $3 billion.

The company predicts that in the first quarter, ending March 31, net sales will grow 34%-42% to a range of $47.75 billion and $50.75 billion.

Among highlights of the company's report--which didn't mention books--is that the fourth quarter marked the first time Amazon had net income higher than $1 billion in a quarter, "reflecting the company's push to exhibit stronger fiscal discipline while simultaneously broadening its ambitions beyond online retailing," the Wall Street Journal wrote. "The company has long plowed most of the money it makes to build products, roll out services and construct warehouses, but it is no longer racking up a string of losses."

In addition, profit was boosted by the new tax law. Fourth quarter figures include "a provisional tax benefit" from the law "of approximately $789 million."
In his personal comments, founder and CEO Jeff Bezos extolled sales of Alexa. The company also highlighted strong sales at AWS, its cloud service, where sales rose 45%; growth in advertising; and high efficiency.

Wall Street reacted positively to Amazon's report, with the stock rising nearly 6%, to $1,476 a share, in after-hours trading yesterday. In the last year, the stock is up 65%.