The Frankfurt Book Fair New York has chosen Maybe Esther: A Family Story by Katja Petrowskaja, translated by Shelley Frisch (Harper, $25.99, 9780062337542), as its January Pick of the Month.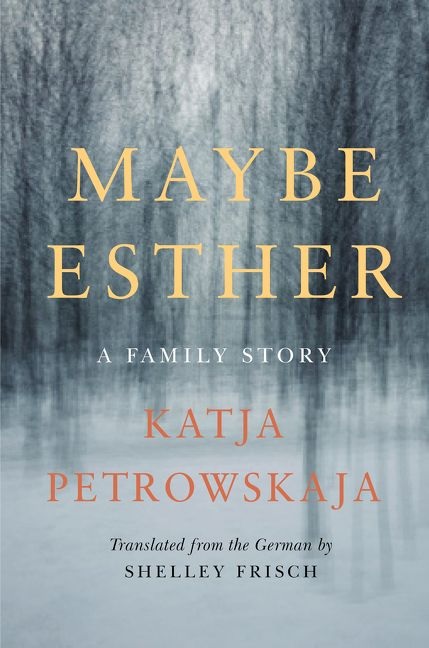 "In a series of tightly connected stories, Petrowskaja charts a remarkable cast of characters. Her grandfather joined the revolutionary underground and split his branch of the family from the rest. Her great-uncle was sentenced to death for shooting a German diplomat. Five generations of her Jewish relatives dedicated their lives to deaf-and-mute children, and her grandmother ran a school for wartime orphans. Her Ukrainian grandfather spent years in a POW camp and disappeared after the war, only to reappear forty years later. And, finally, the most elusive figure, her great-grandmother whose name may have been Esther. She alone remained in Kiev at the outset of the war and was killed by a Nazi guard outside her house in the city center."

Katja Petrowskaja was born in Kiev, Ukraine, and earned a Ph.D. at the Russian State University for the Humanities in Moscow. She works in Berlin as a journalist and columnist. This is her first book.

Shelley Frisch has translated many German biographies, for which she has earned the Modern Language Association and Helen and Kurt Wolff translation prizes.