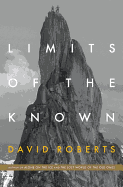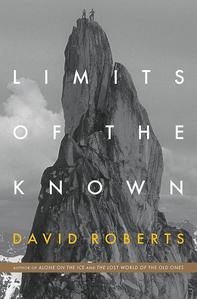 For more than half a century, mountaineer David Roberts has ventured into the unknown, climbing peaks, running untested waterways and hiking into canyons that haven't been visited by humans for hundreds of years. In Limits of the Known, Roberts wistfully recounts many of his adventures, triumphs and a few unsuccessful attempts, while coming to grips with the fact that he is dying of throat and lung cancer.

He skillfully blends his own narratives with those of the explorers and adventurers who have come before him, and of those who are undertaking expeditions in areas where Roberts is not a master. Readers learn of the trials polar explorers endured in the late 1800s and early 1900s, when being the first to reach the North Pole captured the imagination and spurred those who were willing to push themselves to impossible limits. Many failed in their quest when their wooden ships were crushed by the unrelenting pressure from the polar ice. With no satellite phones or radio contact, the men were left stranded, perishing unless they managed to walk hundreds of miles to safety.

Once the poles were obtained, reaching the highest summits in the world became the next target, which Roberts readily admits became his own passion and obsession. He recalls many of his hikes, especially those in Alaska, with breathtaking descriptions of seemingly impossible logistics for climbing an icy pinnacle that no other person has climbed before. Then Roberts began exploring the canyons of the Southwest, searching out ancient Anasazi dwellings tucked hundreds of feet up in the cliffsides. He ponders how these indigenous people were able to access their sacred sites and granaries without modern climbing equipment and what prompted them to choose these caves in the first place.

Always seeking the next adrenaline rush, Roberts joins several whitewater rafting expeditions where he plunges down unknown rivers, despite his inability to swim. This in turn leads to cave explorations and the scary aspects of cave diving, particularly in the cenotes of the Yucatán Peninsula. The tales of heroism and sacrifice are juxtaposed against Roberts's slow acknowledgement that he will no longer be at the forefront of any of these new explorations, that death is the last great unknown. Limits of the Known can be considered Roberts's swan song, a beautiful treatise on the extremes humans will go to in order to better understand ourselves and the world we live in for such a brief time. --Lee E. Cart, freelance writer and book reviewer

Shelf Talker: A veteran mountain climber remembers his own accomplishments and those of other explorers while he confronts the greatest unknown, his own death.