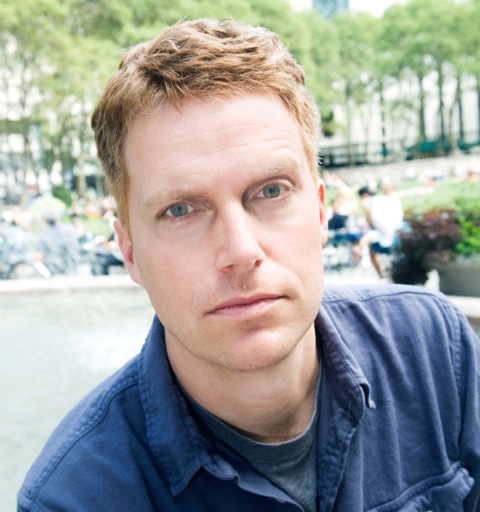 Adam Sternbergh
Faber & Faber U.K.'s blog took a trip to Brooklyn, N.Y., for its latest My Favorite Indie post featuring Adam Sternbergh, author most recently of The Blinds (published in the U.S. by Ecco).
"I have to confess that selecting a favorite independent bookstore is a seemingly simple task that nonetheless paralyzed me," Sternbergh noted. "Not because I had trouble thinking of one--quite the opposite. Living in New York (specifically, in Brooklyn), I'm in a fortunate, and all too rare, situation in that I have several great indie stores from which to choose.... So, for me, the challenge is choosing just one from among many beloved and worthy candidates. In the end, the exercise feels a bit like someone saying, 'Choose your favorite ex-girlfriend or boyfriend, and why.' They all have quirks and qualities I love and admire!"
Ultimately, he chose McNally Jackson "for several reasons. One, I'm originally from Canada--and so is Sarah McNally, the store's owner/proprietor. Her parents run a renowned bookstore in Winnipeg called McNally Robinson.... For me, McNally Jackson represents the best of bookstores past, present, and future. It's not only a great bookseller, but the store has become a gathering place for locals and visitors alike, a cultural hub in a city where such places are increasingly endangered.... McNally Jackson understands that, in an era when you can acquire any single book at the click of a mouse, a bookstore can offer something better, and more nourishing--a chance to browse, linger, get lost, and put yourself in the able hands of experts who love books as much as you do."