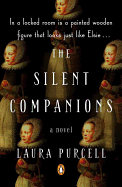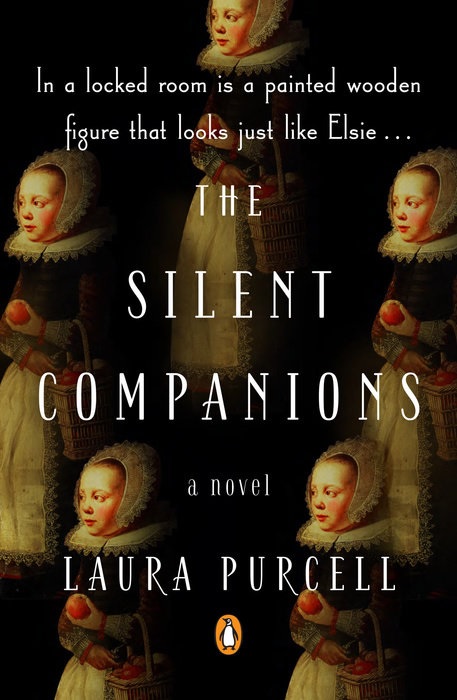 British novelist Laura Purcell (Mistress of the Court) weaves a classic tale of gothic horror in this claustrophobic journey through one woman's nightmare.

The daughter of a match factory owner in 1865 England, Elsie never expected to marry as well as Rupert Bainbridge, heir to a country estate called the Bridge. Weeks after the wedding, Rupert dies mysteriously while readying the Bridge for Elsie and the heir she already carries. Amid rumors that she had something to do with his death, Elsie finds herself bundled off to the estate by her younger brother Jolyon to weather pregnancy and the growing scandal.

The villagers treat her with suspicion and hostility, and the servants look down on her despite their own rough manners. Left with only Rupert's silly spinster cousin, Sarah, for companionship, Elsie explores her new home, where a locked garret holds a life-sized wooden cutout of a girl painted in trompe l'oeil style and two diaries written by a Bainbridge ancestor. Once the ladies move the painting--their "silent companion"--into the house, strange occurrences begin, including the mysterious appearance of more companions, culminating in suspicious deaths.

In alternating chapters from the diaries, written in 1635, Purcell slowly reveals the history of the silent companions through the eyes of Anne Bainbridge, whose desire for a daughter led her to dabble in witchcraft and set in motion a terrible chain of events leading to danger for Elsie and Sarah. As the companions' mischief turns violent, though, Elsie finds all but Sarah hesitant to believe a woman followed by unexplained tragedies.

Opening on Elsie now in a psychiatric hospital, this atmospheric ghost story lets readers know immediately that the heroine will not escape in triumph. Purcell has all the finest ingredients of the gothic tradition: a vulnerable woman trapped in an isolated mansion, untrustworthy servants, potentially haunted objects, dark family secrets and a hinted erotic obsession. Elsie's plight makes clear the perilous situation of the Victorian widow, forced into extended mourning far from the eyes of society, and, in this case, expected to weather both grief and pregnancy in loneliness.

Despite clear links between the strange events and the estate's bloody past, Elsie faces suspicion that she committed the crimes, and her desperation to protect those in her care from harm is both futile and heartbreaking. The silent companions themselves are hair-raising, moving independently when unobserved in a manner similar to that of the Weeping Angels from Doctor Who. Reminiscent of Susan Hill's The Woman in Black and even du Maurier's Rebecca, The Silent Companions will chill readers who fall under its spell. --Jaclyn Fulwood, blogger at Infinite Reads

Shelf Talker: In a classic gothic setup, a Victorian English widow finds herself bedeviled by painted wooden people left by her home's long-ago owners.