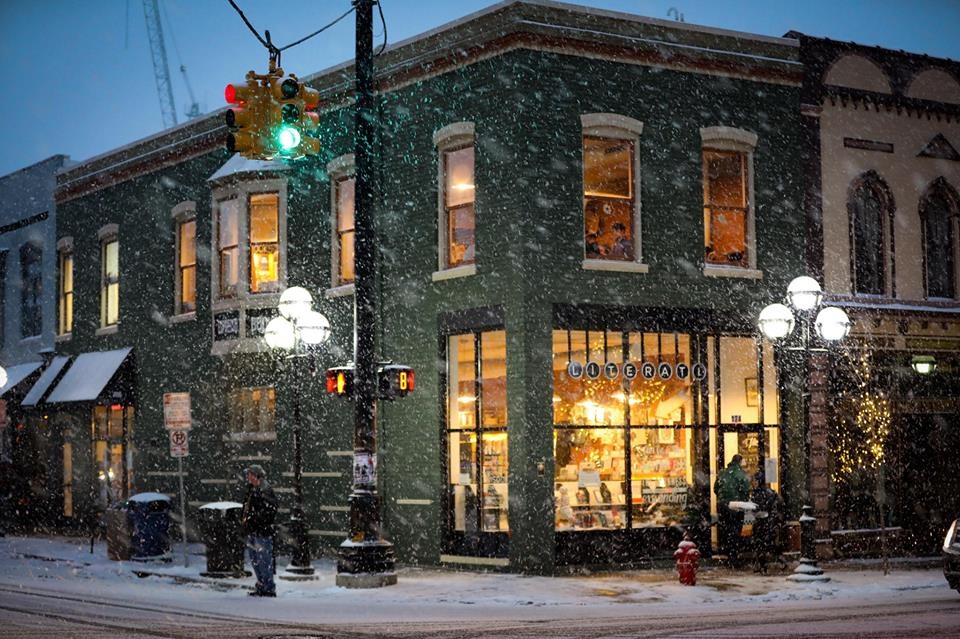 "For bookstores to survive these days, they have to be more than bookstores," Mike Gustafson, co-owner of Literati Bookstore, Ann Arbor, Mich., told Forbes magazine in a recent profile of the business. "Bookstores have to provide not only great books, but a service."
Recalling their decision to open Literati in 2013, Hilary Gustafson noted that Ann Arbor has "always been a book town and has a rich history of bookselling. There was this vacuum that was created. We saw it as a market opportunity to open a store here that was the right size, being really community oriented."
The "dynamism of the physical book has brought the store far--it's now one of the premier destinations in downtown Ann Arbor, with three aesthetically pleasing stories of books inside the warm, welcoming space," Forbes reported, adding: "The success of the store is rooted in connection. When they opened, the Gustafsons made a concerted effort to interact with the community, both in public events and online."
"For us, it's been invaluable to have that digital connection," Mike Gustafson said. "When we opened, we had to get the word out. So several months before we opened, we made the decision to put ourselves out there and be very transparent and show people behind the scenes imagery and processes. And bookstores 30 years ago didn't have that ability to connect with customers directly."
"We knew we wanted to be a community space," Hilary added. "That was always part of our business plan, to have a robust events schedule and to have book clubs and to be a meeting place."