The American Library Association's 2018 Midwinter Conference, in Denver, Colo., kicked off Friday with a ribbon-cutting ceremony to open the exhibit hall officially and an opening session featuring activists Patrice Cullars and Marley Dias.
Librarians, authors, illustrators, publishers and book industry folk of all types spent the weekend talking books on the conference floor and attending panels, while committees met behind closed doors to decide the winners of the Youth Media Awards (to be announced today).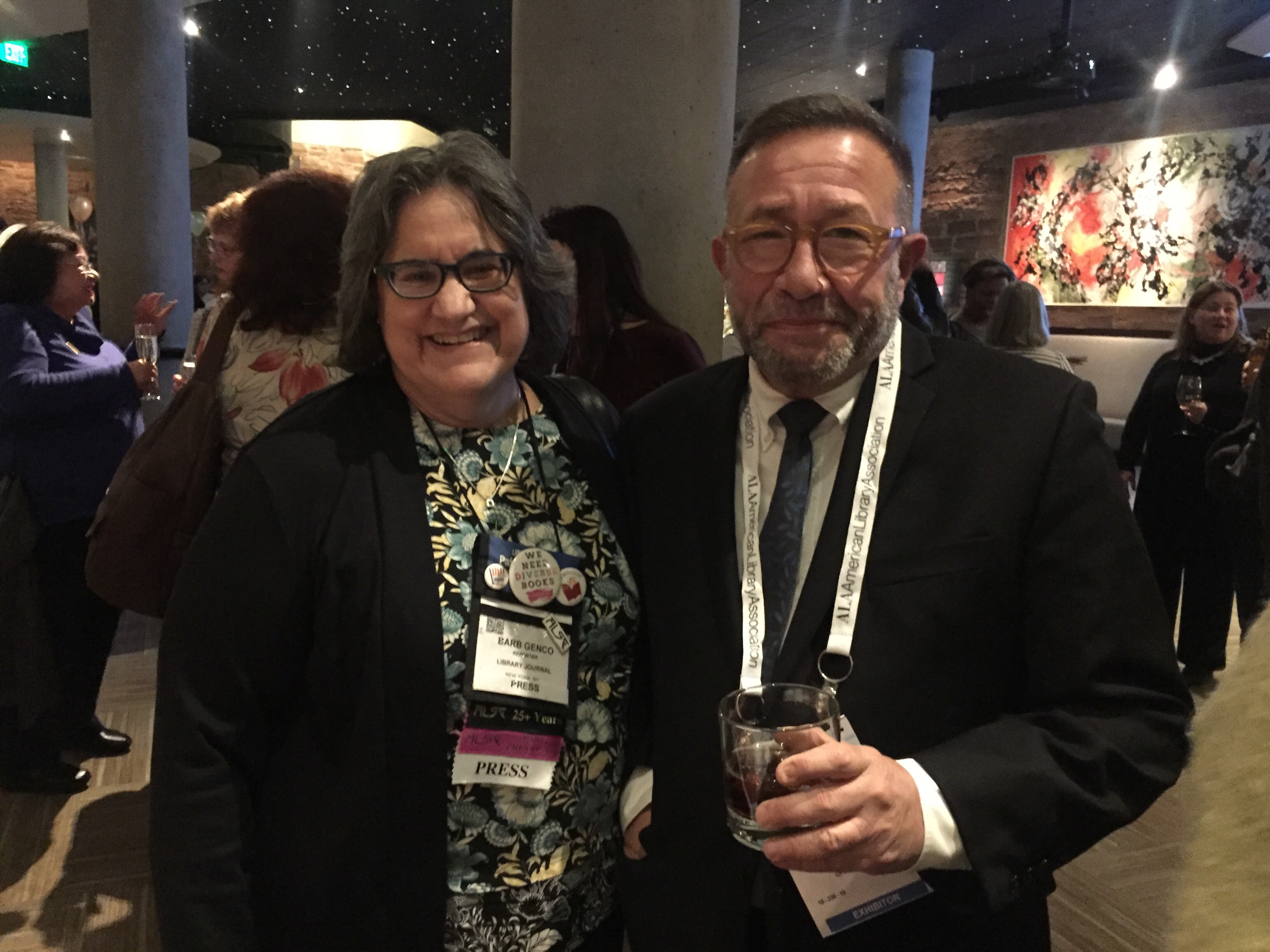 Barb Genco (Library Journal) and Neal Porter (Neal Porter Books) raise a glass at Holiday House's annual ALA get-together.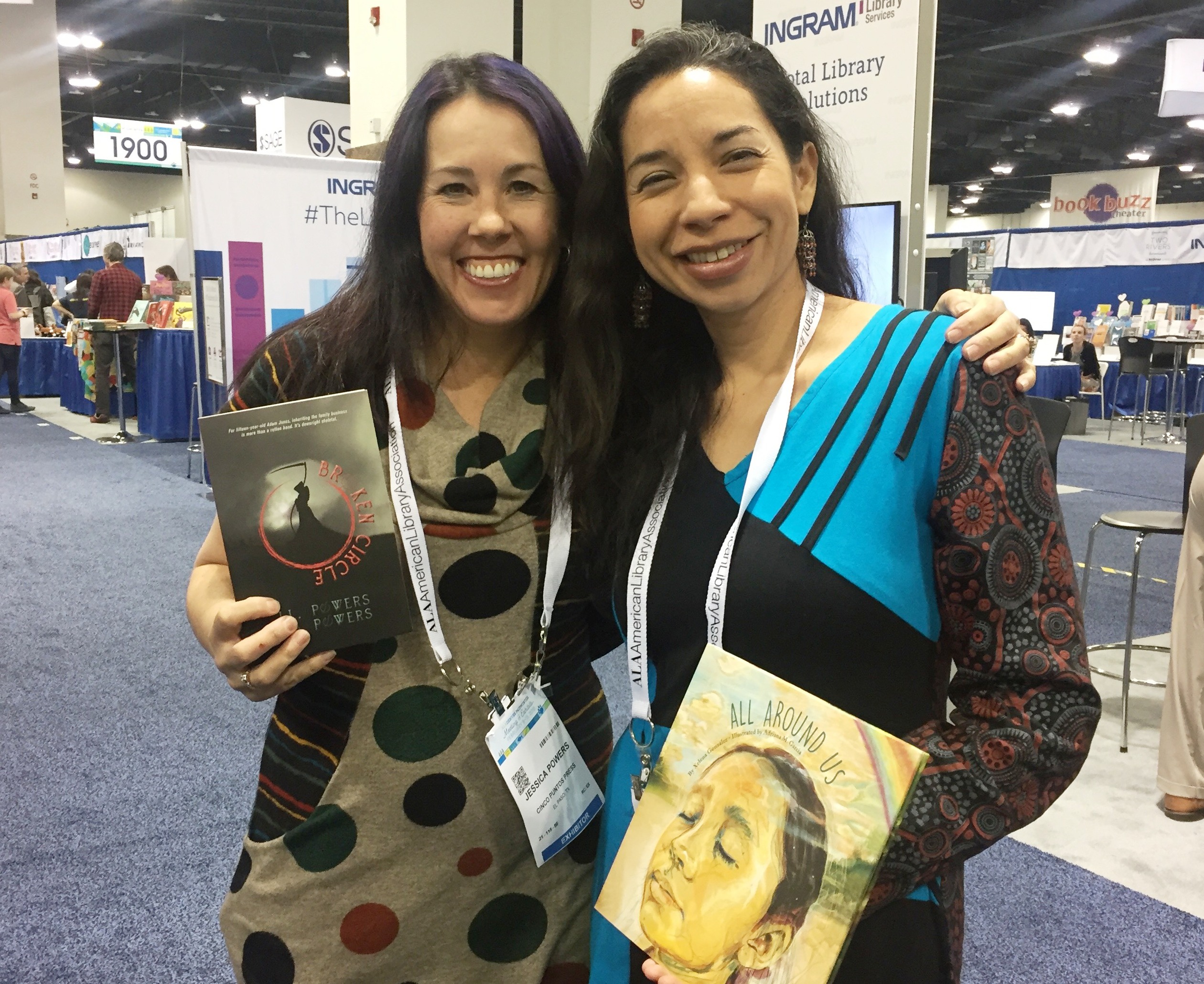 Jessica Powers (Broken Circle, Black Sheep Press) and Xelena González (All Around Us, Cinco Puntos Press) pose with their books on the ALA conference floor.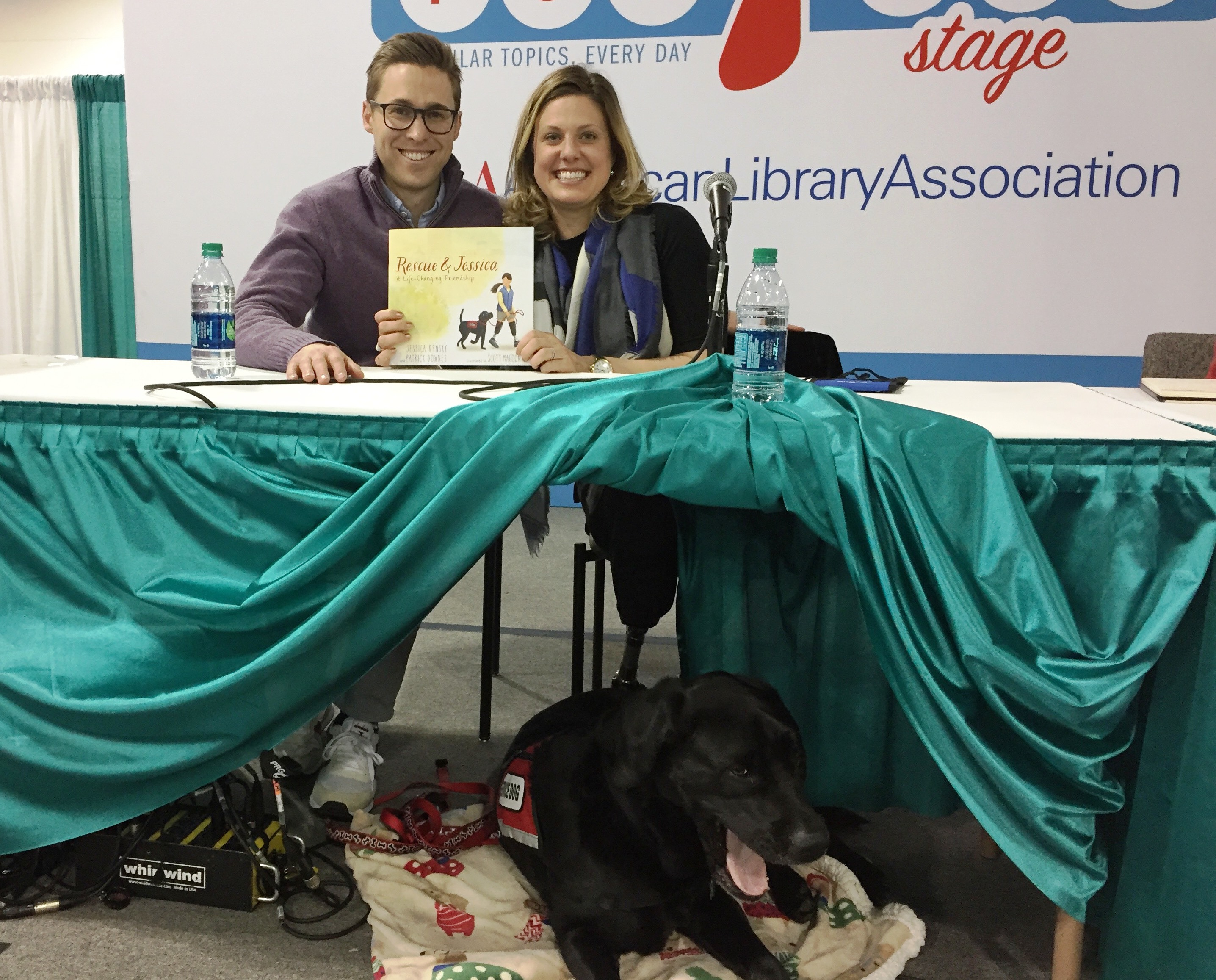 Jessica Kensey and Patrick Downes, along with their dog Rescue, spoke about service animals and their forthcoming picture book, Rescue & Jessica (Candlewick, April).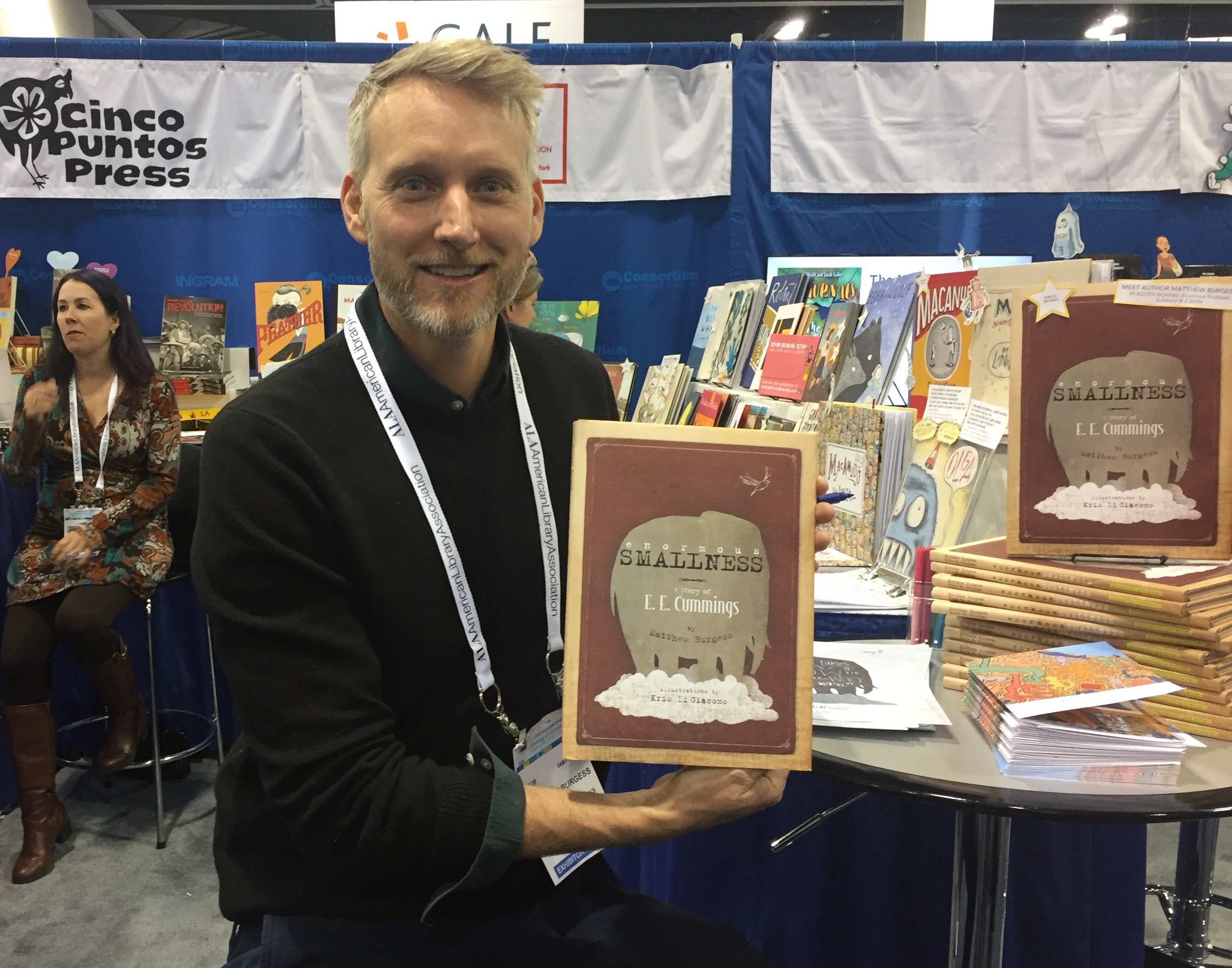 Matthew Burgess with his picture book about E.E. Cummings, Enormous Smallness (Enchanted Lion).