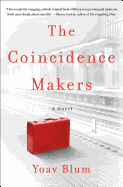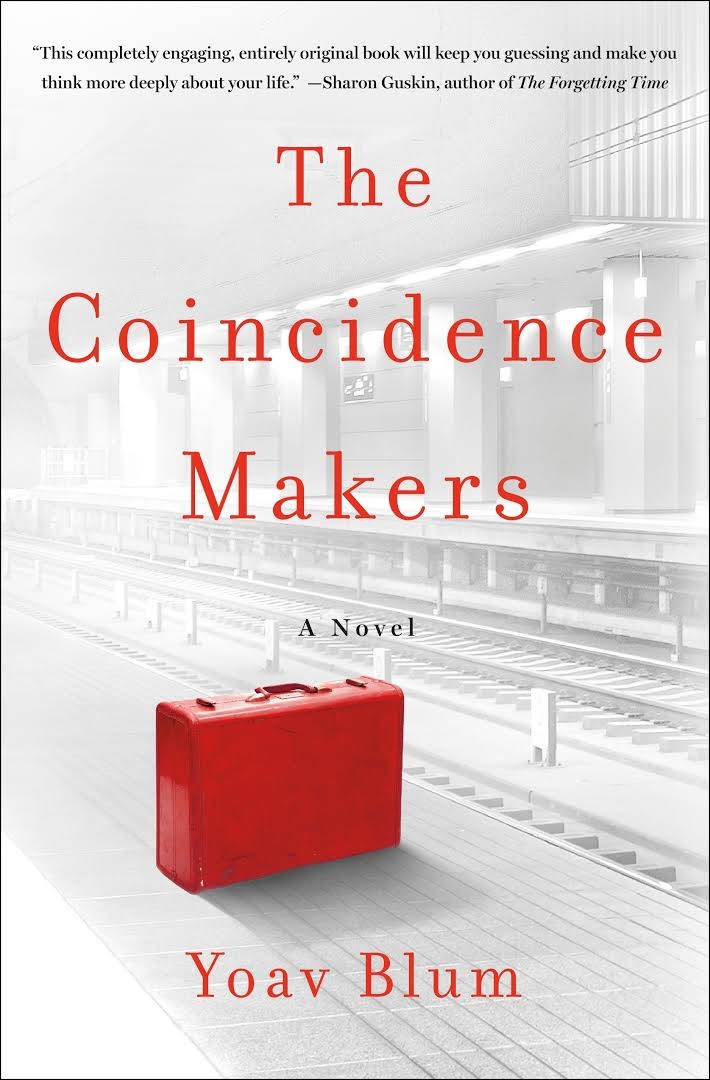 Yoav Blum raises fascinating questions about destiny and free will in this fast-paced novel exploring otherworldly dimensions. In The Coincidence Makers, Blum has created a rich fantasy that focuses on trained and skilled secret agents who work--along with bureaucratic forces much greater than themselves--to orchestrate events that nudge ordinary people toward changing the course of their lives.

Everything happens for a reason in Blum's fictional world--traffic, a flat tire, a spark of inspiration, a spilled cup of coffee. In the opening scene of the novel, one professional Coincidence Maker--aka CM--employs his skills to bring together two strangers, a student and a waitress, through a series of seemingly random events. A host of unexpected complications makes the CM's job all the more challenging, as glitches in his mission force him to troubleshoot creatively and think on his feet in order to achieve the desired aim.

This set-up establishes the foundation for all that will follow in this smartly crafted novel that focuses on three trainees--Guy, Eric and Emily--who have been rigorously educated on the intricacies of coincidences and the roles they, as CMs, are expected to play in shaping human destiny. Nothing is left to chance as the trio study and pass tests on detailed subjects ranging from "Introduction to Serendipity" to "Classical Theories in Coincidence Making and Research Methods for Enhancing Cases and Effects" and "Human Boundaries." They demonstrate mastery in their influence of dreams and luck, thought control and serving as imaginary friends to a diverse range of the human population.

The CMs seek to accomplish their assigned goals based on their own strengths and weaknesses. Eric is a showman who has been known to grandstand in creating very complex coincidences that have lead to accidents, death and even murder. Emily is bright and highly sensitive, but tight-lipped in talking about past assignments. And Guy, while adept, is riddled with self-doubt and haunted by a past that broke his heart.

When the CMs are asked to put what they've learned into practice for a complicated assignment involving a former imaginary friend case, the stakes grow higher. The mission forces the CMs to reassess their roles in relation to humankind and how their efforts very often lead others--sometimes, even themselves--to find deeper meaning and purpose in life and in love.

Blum cleverly probes the cause and effect of life, while exploring the hearts, motivations and questioning nature of people. This makes his carefully constructed fictional universe all the more plausible and captivating--especially as the plot intensifies and unravels in surprising ways. As in Giving the Moon, a collection of his short fiction, Blum immerses readers in an adventurous supernatural world, one that dramatically investigates the tenuous scrim between fantasy and reality, the living and the dead. --Kathleen Gerard, blogger at Reading Between the Lines

Shelf Talker: A suspenseful novel about secret operatives who cleverly orchestrate and execute forces of destiny.