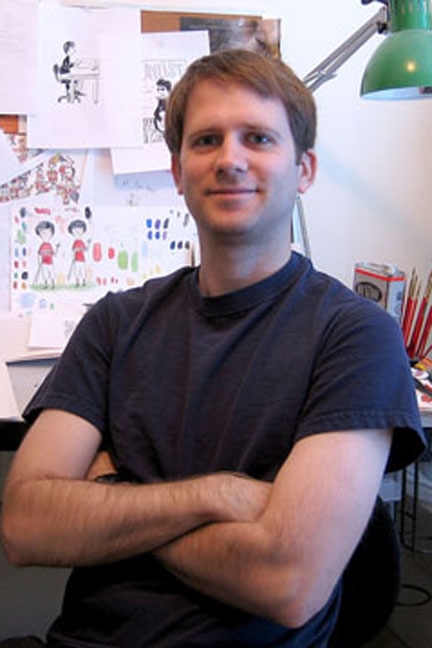 Matthew Cordell has won the 2018 Caldecott Medal, given for the most distinguished American picture book for children. His picture book, Wolf in the Snow, is published by Feiwel and Friends. A full list of the winners, announced earlier this week at ALA Midwinter, can be found here.

Congratulations! We all know it's an early morning call--were you awake? How did you respond?

Thank you! I didn't sleep much [the night before], for obvious reasons. A lot of worry and self-doubt. I did eventually fall asleep and then my four-year-old came and crawled into bed with me and woke me up at 4 a.m. I worried for at least an hour and then somehow fell back asleep. Then my eyes popped open at 6:30 a.m., and I assumed (after I did the time change math) that if I was going to get a call, it would be in the next half hour or so. A half an hour later, no such call came. Then I got a text from an author friend, Laura Seeger, wishing me good luck, and at that point I figured I was toast. It was already after 7 and I hadn't heard anything. I was firmly in defeat mode, trying to work out what the rest of the day was going to look like, and then... the phone rang. Caller ID said something like Colorado Convention Center. Immediately, I got the shakes and got super tongue tied. Once I worked out that I was talking to the entire Caldecott committee, I think I managed to ask if it was "the gold one" that I was getting. The committee was so nice and happy and thrilled and I nearly forgot to say "thank you!" Thankfully, I remembered to thank them all before we said goodbye. I am overflowing with gratitude right now.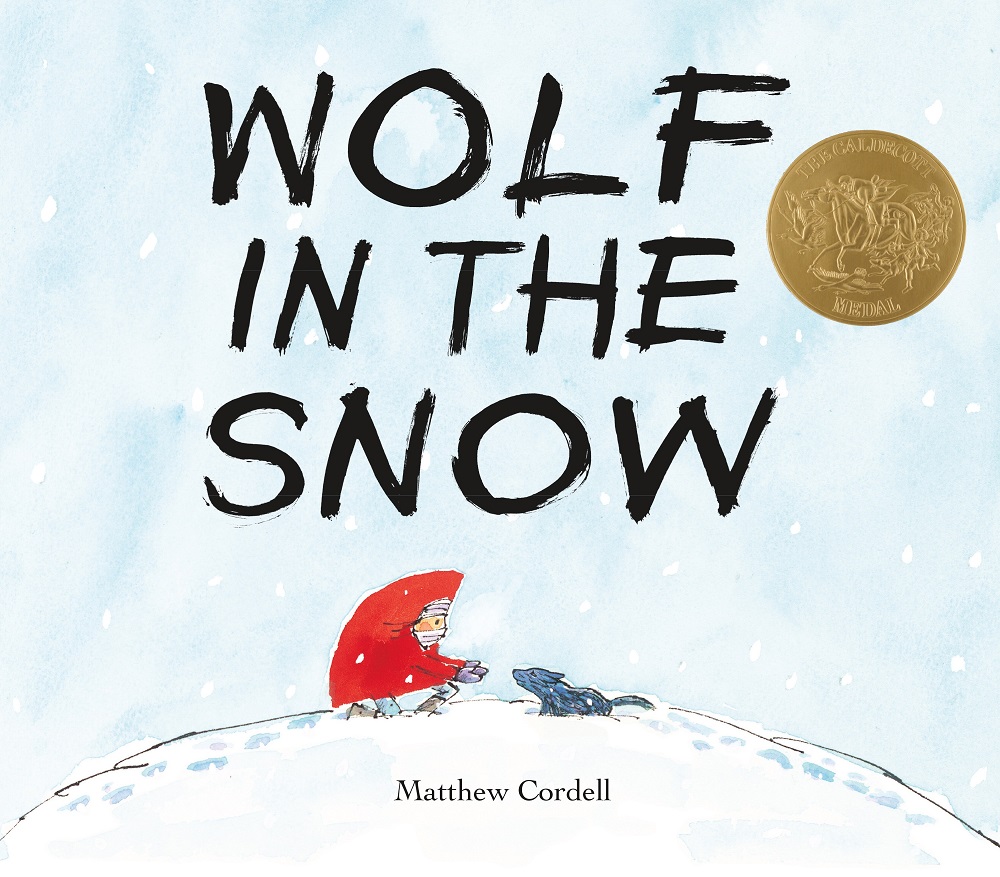 Did you have any inkling (or hope) that you might be in consideration for this award?

The thing about these awards is that there's no guarantees. The secrecy of it all can be pretty maddening. The only indication we ever have is whatever end-of-year buzz builds around a book, and even then it may not amount to anything at all. I'm pretty self-doubting, but I'm never without hope. For the last few months, I flip-flopped between "not in a million years" to "I wonder if I MIGHT get a Caldecott Honor...?"

With this award will come a larger platform. Is there something you'd like to do or a cause you'd like to promote now that you have that wider reach?

With the nature of the book, I imagine I will get to share more of what I've learned about wolves and how they are not the bloodthirsty beasts that they've historically been assumed to be. They simply want to survive and live and love like we humans do amongst our own families and neighborhoods. Humans have not always been so kind to wolves because of unfortunate stereotypes and misperceptions (à la The Three Little Pigs and Little Red Riding Hood). Because of this history, wolves are not very trusting of humans, it turns out. I hope we can work to all be a bit more trusting. Not just of the animals around us, but of the different people too. --Siân Gaetano, children's and YA editor, Shelf Awareness