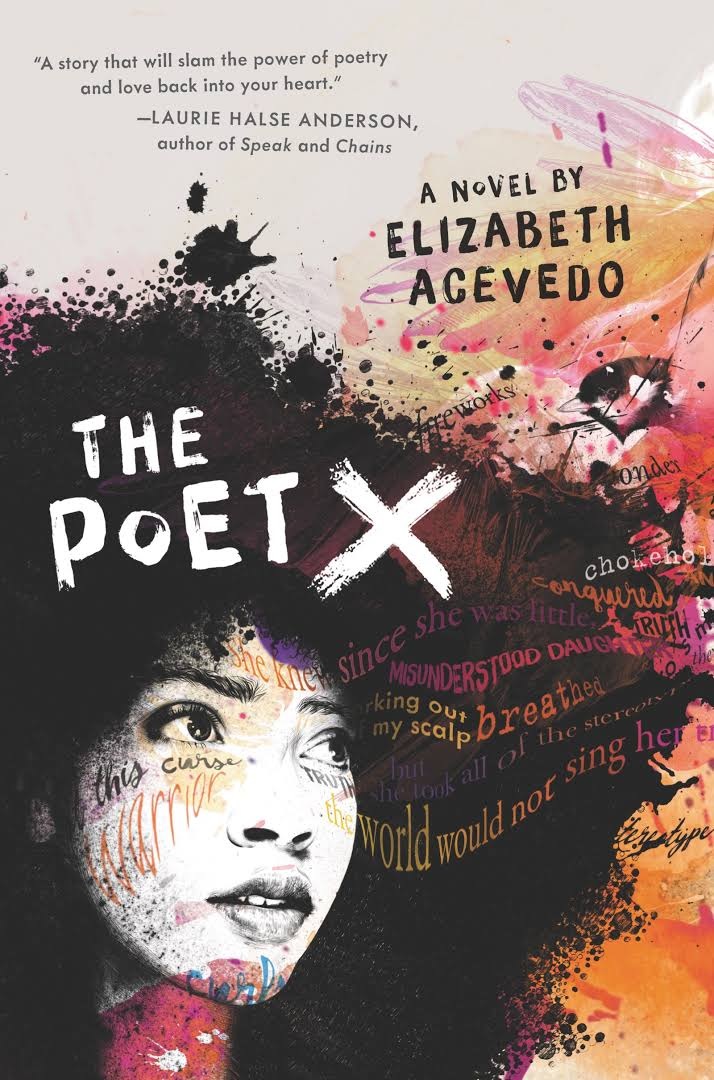 Fifteen-year-old Xiomara Batista is "unhide-able," taller than her father, with what her mother calls "a little too much body for such a young girl." Feeling bemused and betrayed by her physical development, Xiomara pours out her feelings in a poetry notebook: "If Medusa was Dominican/ and had a daughter, I think I'd be her./ I look and feel like a myth./ A story distorted, waiting for others to stop and stare./ Tight curls that spring like fireworks/ out of my scalp. A full mouth pressed hard/ like a razor's edge. Lashes that are too long/ so they make me almost pretty."

Her struggles are numerous and accessible. She struggles with her parents' religion: "[W]hat's the point of God giving me life/ if I can't live it as my own?/ Why does listening to his commandments/ so often mean I need to shut down my own voice?" She struggles with street harassment: "It happens when I'm sitting on the stoop./ It happens when I'm turning the corner./ It happens when I forget to be on guard./ It happens all the time." She struggles with boys: "I've been having all these feelings./ Noticing boys more than I used to./ And I get all this attention from guys/ but it's like a sancocho of emotions./ This stew of mixed-up ingredients:/ partly flattered they think I'm attractive,/ partly scared they're only interested in my ass and boobs." Most of all, though, she struggles with her devout parents, unable to bridge the generational and cultural gap between them. "My parents probably wanted a girl who would sit in the pews/ wearing pretty florals and a soft smile./ They got combat boots and a mouth silent/ until it's sharp as an island machete."

Xiomara has always relied on her twin brother, Xavier (aka Twin), to keep her happy and sane in her Harlem home but she wonders if Twin and she "are keeping each other small." When she's assigned a biology lab partner named Aman, the "feelings" she's been having surge forward and she tentatively allows herself to take up a little bit more space. This spells serious trouble for X, as Aman calls her, because, "[t]he thing is,/ my old-school/ Dominican parents/ Do. Not. Play." In other words, absolutely no boyfriends until after college.

In her debut novel-in-verse, poet Elizabeth Acevedo (Beastgirl & Other Origin Myths; Medusa Reads La Negra's Palm), herself the daughter of Dominican immigrants, takes on the universal push-pull of parents and teens with gritty elegance. Readers will relate to X's frustration over her parents' tight reins on her activities and her longing for the mental, emotional and physical space to discover who she is in her world. The Poet X is beautiful and true--a splendid debut. --Emilie Coulter, freelance writer and editor

Shelf Talker: Fifteen-year-old Xiomara wants to identify as a poet, but doesn't know how to blend it with her other identity as a well-developed daughter of strict Dominican-American immigrants.