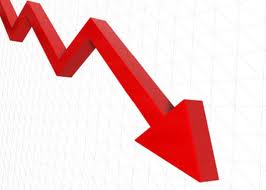 December bookstore sales fell 8.2%, to $1.182 billion, compared to December 2016, according to preliminary estimates from the Census Bureau. This marked the sixth down month in 2017, after a four-month streak in which bookstore sales rose every month.

For the full year of 2017, bookstore sales were $10.8 billion, down 3.7% compared to 2016.

Total retail sales in December rose 3.7%, to $561.9 billion. For the full year, total retail sales rose 4.2%, to $5,754 billion.

The Census Bureau figures, which include a range of stores that sell books, including chains and others, differ significantly from results at indie bookstores. At indie bookstores, sales rose 2.6% in 2017 over 2016. And NPD/BookScan found that the number of books sold in the indie channel during the week leading up to Christmas was the highest since the organization began collecting that type of data.

Barnes & Noble results were more in line with Census Bureau figures: the company's sales in the last quarter of the year fell 6.4%.