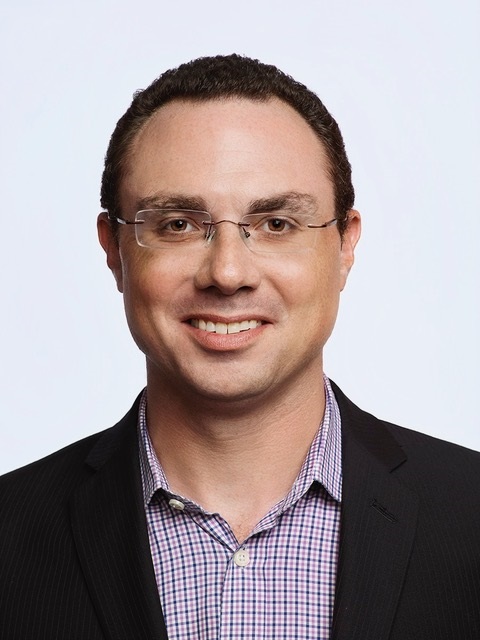 Joshua Zeitz is a contributing editor at Politico and taught American history and politics at Cambridge, Harvard and Princeton. He has written for the Washington Post, the Los Angeles Times, Smithsonian, the Atlantic, the New York Times and Dissent. Zeitz earned a Ph.D. in American history from Brown University and is a former political speechwriter and policy aide. He lives in Hoboken and Ocean Grove, N.J., with his wife and two daughters. His book, Building the Great Society: Inside Lyndon Johnson's White House, was just published by Viking.

On your nightstand now:

Three books! I'm working through Robert Dallek's fine new biography, Franklin D. Roosevelt: A Political Life. It's a masterful one-volume treatment of FDR--all the more bracing in the age of Trump.

Also, Richard White's The Republic for Which It Stands: The United States during Reconstruction and the Gilded Age, the latest installment in the Oxford History of the United States series. White is a specialist in the history of the American West, which differentiates this volume from other books in the series in the best way possible.

Finally, I'm returning to Golden Age, the concluding volume in Jane Smiley's fictional trilogy about an Iowa farm family. I was spellbound by the first two volumes when I read them a year or so ago, but having two small kids running around our house, I let the third book slip.

Favorite book when you were a child:

I re-read Esther Forbes's Johnny Tremain so many times that the binding came undone. I also had (and still have!) a weakness for mysteries. As a kid, I inhaled the Nancy Drew titles. Little wonder that, today, my e-reader is packed with Janet Evanovich's Stephanie Plum series. It's my not-guilty pleasure.

Your top five authors:

Richard Hofstadter: out of fashion among most scholars today, but I think he was the most original and intellectually challenging American historian of the last 100 years. Also a brilliant stylist.

Gordon Wood: if you only read one book about American history, make it The Radicalism of the American Revolution. (Then read all of the others.)

Richard Russo: I grew up in a small town, and no one gets small-town America--the dark and the light--like Russo. He's the modern-day answer to Sherwood Anderson, and every bit as sharp an observer of class and place as anyone I've read.

Ann Patchett: I loved Bel Canto and Run--but I also admire Patchett for her commitment to books, the people who write them and the people who read them.

Philip Roth: I've been hooked on Roth since I first read The Ghost Writer and plan to revisit The Plot Against America. Enough said about that.

Book you've faked reading:

Moby-Dick. Honors English in 11th grade. (Sorry, Dr. Mawer.) I was a congressional page, and the hours were brutal: school at 6:30 a.m., work in the Capitol Building from 9 a.m. until the House recessed for the day. I tried, but it just wasn't happening for me.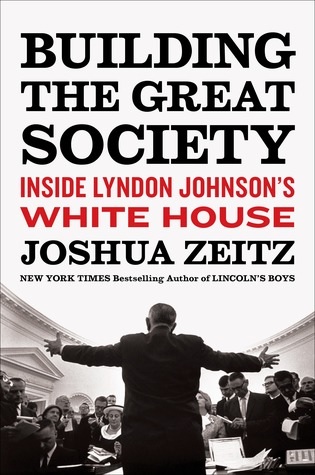 Book you're an evangelist for:

James Goodman's Stories of Scottsboro, a superb history of the famous Scottsboro case, told from multiple perspectives. Goodman is a fine historian who captures the intersections of class, race and region with a perfect mix of empathy and objectivity. When I was a classroom instructor, I incorporated it in every course that I could.

Book you've bought for the cover:

Gish Jen's Mona in the Promised Land. Glad I did! It's a great cover and an even better novel.

Book you hid from your parents:

I'm reasonably certain that my brother and I stashed away a few contraband periodicals at some point, but our parents were otherwise pretty liberal-minded. We didn't need to conceal our more conventional reading habits.

Book that changed your life:

Taylor Branch's Parting the Waters. It made me realize that ordinary people, working within the framework of their local communities, can change the course of history.

Favorite line from a book:

"What and how much had I lost by trying to do only what was expected of me instead of what I myself had wished to do?" --The Invisible Man by Ralph Ellison

Five books you'll never part with:

Richard Hofstadter, The Age of Reform
Eric Foner, Reconstruction: America's Unfinished Revolution
Philip Roth, American Pastoral
Isaac Bashevis Singer, The Family Moskat
David Donald, Lincoln

Book you most want to read again for the first time:

The Amazing Adventures of Kavalier and Clay by Michael Chabon. I've read it a few times, and it's always a magical experience. But it's a singular experience to read it from the first turn of the first page.

The greatest influences on you as a writer:

My dad, Carl, who was an AP political reporter. From grade one to grade 12, house rules stipulated that we show drafts of our school essays to Carl, who would do unspeakable violence with his red pen and assign a shadow grade (did you know there was such a thing as an F-minus?) to "motivate" us. We hated every second of it. But damned if it didn't work.

Bob Bannister, my favorite professor at Swarthmore. He's old school: a rigorous thinker and a great stylist. He taught me that writing history is an art, not a science. Clarity and grace needn't be opposing virtues.

Jim Patterson, my graduate adviser at Brown. He's a Bancroft Prize winner--a prolific and influential scholar--and he takes writing seriously. He had neither the time nor inclination to sugarcoat his marginalia, and though the comments often stung, we all benefited from them.