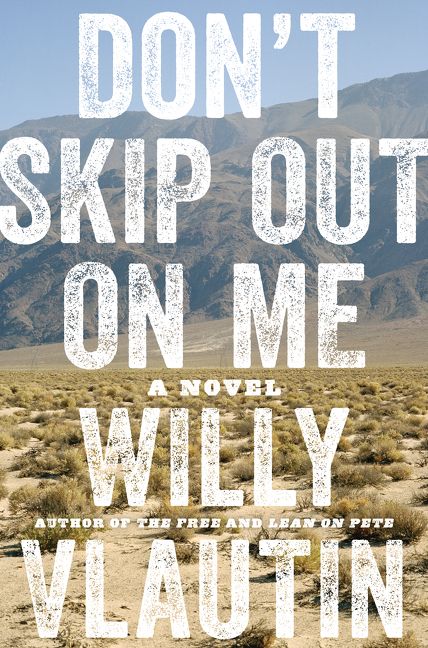 Willy Vlautin's instrumental soundtrack for his tough, tender and brilliant new novel, Don't Skip Out on Me, is playing on the Bose in my office as I write this. I picked up a sample CD during the Mountains and Plains Independent Booksellers Association Fall Discovery Show in Denver last October, along with an ARC of the novel, which I read on the flight back home.
Last week, I learned from Bookselling This Week that Vlautin "will perform songs from the book's soundtrack at indie bookstores, libraries and literary festivals across the American West" while on tour for the novel, which is a March Indie Next Pick. For U.S. readers, a download code for the soundtrack (here's a taste) is available on the book's page on HarperCollins' website.
The BTW piece, along with an ever-rising ARC skyline on a table near my desk, got me thinking about New Release Tuesdays vs. ARC time. While it's exciting to see a book I love finally hit bookstore shelves, it can also be a little bittersweet because reading an ARC is like being let in on a secret. Now the secret's out.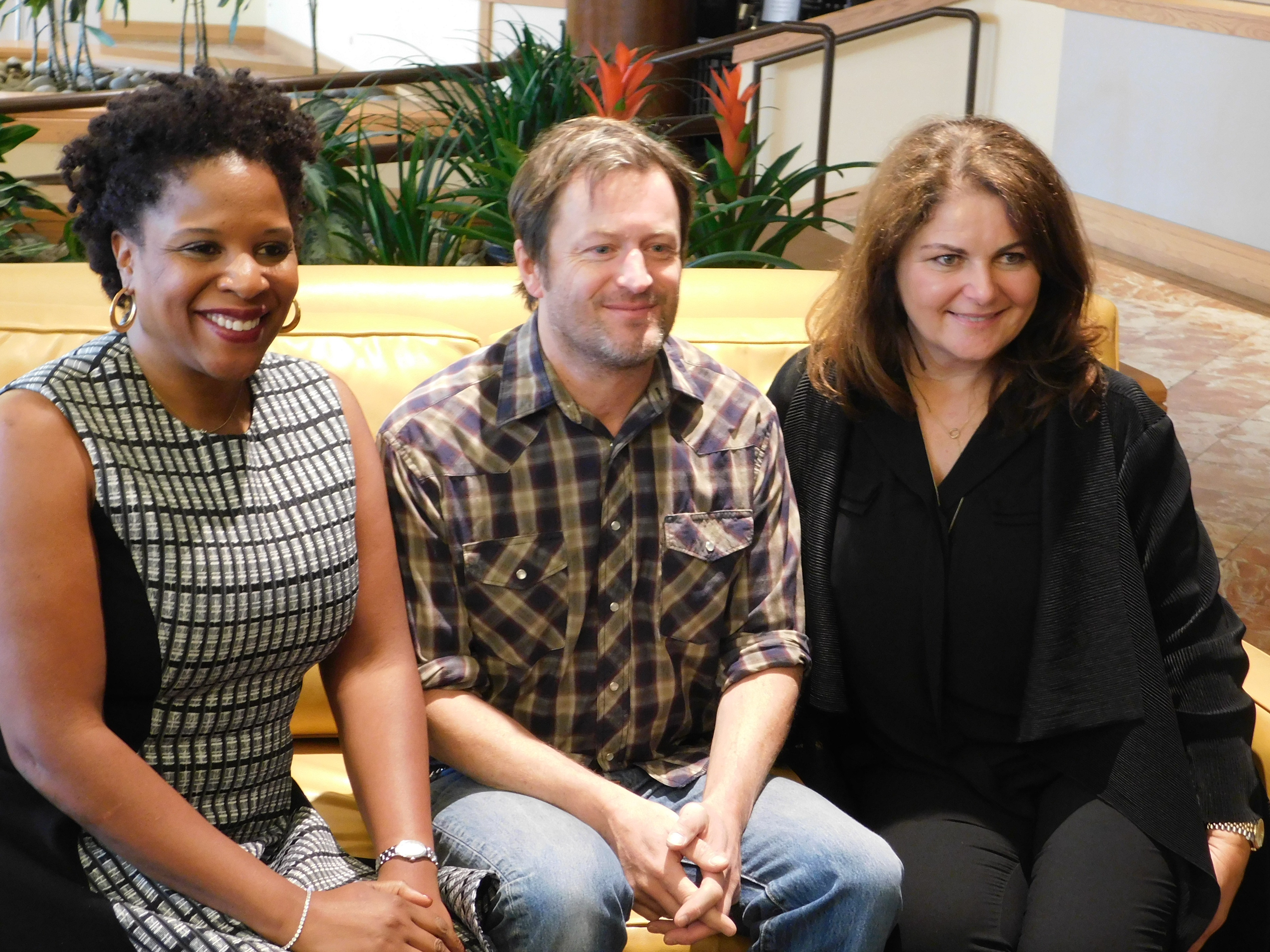 Tayari Jones, Willy Vlautin and Sara Blaedel
I also considered the fact that some ARCs have another soundtrack, if you are lucky enough to hear the author speak during ARC time. For example, when Vlautin appeared at the MPIBA show's Authors of Future Releases Breakfast, he said, "I really appreciate bookstores. I'm kind of a bookstore addict. Every town I go to I just end up buying tons of books.... And any town I go to you know you have a safe place to hang out and someone that's a weird book lover. And anyone that's a little cracked is all right in my book. So, I'm sure I'd like all you guys."
That was nice to hear. And it isn't in the book. Recalling those words, I began thinking about other ARCS I've read and loved this past year, and some things those authors said long before their books were released.
Tayari Jones spoke during the same MPIBA breakfast about An American Marriage, which has now been released to well-deserved acclaim and recently became the first Oprah's Book Club choice of 2018. In Denver, she recalled leaner times, promoting her novel Silver Sparrow in the region, and driving a Chevy Suburban over the Red Mountain Pass to an event at Maria's Bookshop in Durango: "It was dangerous! I was like I'm going to die for my art! But I was thinking the thing about authors and independent booksellers: When we're on tour, you see us at our not best. By the time I arrived, I was not my best. But everywhere I've gone--and I went to 43 independent bookstores with Silver Sparrow--every place was a port in a different storm. I don't think I could have done it without so much care along the way."
Sara Blaedel (The Undertaker's Daughter), the third author featured at the event, said that about 25 years ago she "had my own small publishing house in Denmark, only publishing crime fiction. And that was way before any Scandinavian crime fiction wave hit anything, so it was so bad timing. But at the time I was driving around trying to charm booksellers, and what actually happened on my tours around was that they took me in. They gave me a chance, even though everyone knew this wasn't the best idea I ever had. But I think they felt pity because I was coming all around and so they said, 'Okay, give us two books of each' or something like that. So there my respect and love for booksellers started up."
At BookExpo '17, Jesmyn Ward was part of the Adult Author Breakfast lineup, discussing her upcoming--and ultimately National Book Award-winning--novel Sing, Unburied, Sing. During ARC time, she offered a compelling tribute to the independent booksellers in her home state of Mississippi, noting that her experiences with Pass Christian Books in Pass Christian; Turnrow Book Co. in Greenwood; Lemuria Books in Jackson; and Square Books in Oxford "go well beyond that of merchants and producers.... They have all advocated for me in my work, have encouraged me through events and festivals, and been my cheerleaders and supporters as I try to write honestly about our very complicated state."
Uzodinma Iweala, whose stunning novel Speak No Evil is a March Indie Next Pick, was a guest speaker at the MPIBA show's Author Banquet. Noting that while attending Harvard he spent a lot of time in the Harvard Book Store, he recalled "that feeling, that sense of being surrounded by all that story, the weight and the presence of all that collective knowledge, imagination and insight curated by people like you, who love books and who really live books. What I'm trying to say is thank you, because it's people like you who care not just about selling books, but who care about how they're sold and the importance of the physical space of the bookstore as a location for growth and as a space for connection, which was so profound and so important for me."
What I'm trying to say is that in the flush of excitement over a new book's release, it's also worth remembering the magic of ARC time, when we first opened those magical pages that everybody's reading now.