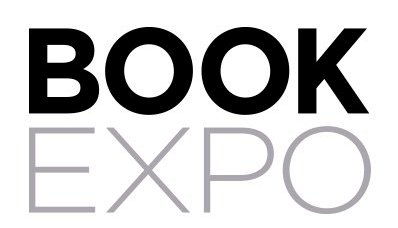 BookExpo has announced several initiatives in the wake of a recent "listening tour," during which the organization met with independent booksellers, publishers, distributors and librarians, as well as American Booksellers Association leadership. Subsequently, show organizers shared "how we are reimagining BookExpo to deliver the new value the industry is asking for," and detailed "the actions we are taking to build more value."
In addition to the ABA "Meet the Editors" program, BookExpo will collaborate with the ABA to add a new program called "Editor's Hours," which is designed to enable "exhibitors to offer more informal 'chats' between booksellers and editors right in their booths. Publishers will provide BookExpo with the editors and imprints being featured and we will promote them in a master schedule shared with booksellers. This will be held on all days of the show." The Meet the Editor's program will continue to run the morning of Wednesday, May 30, in publishers' offices throughout New York City.
Inspired by the popularity of the ABA's Publicist Speed Dating program, BookExpo will add a "Publicists In-Booth Meet-Up" program, to be held on Friday, June 1. This will be supported with the launch of the BookExpo Connect app enabling publishers to list their publicists' availability for in-booth meetings.
As part of its focus on adding new bookseller attendees from outside the Northeast, BookExpo has a dedicated person focused on new stores and stores that have not attended recently. This will be supported with the launch of a scholarship program to be rolled out in March. With the ABA, BookExpo is offering booksellers $200/night hotel rooms and "NYC on a dime" travel and dinner discounts. ABA booksellers at BookExpo will also have access to "a concierge in each aisle who can quickly connect booksellers to the proper person in exhibitors' booths to facilitate a conversation."
Responding to requests for more platforms to showcase authors, BookExpo is adding two stages featuring "highly promoted programming with authors," and will bring back "our successful Thursday evening Main Stage program with a soon-to-be-announced author."
To deliver more media coverage and PR for the industry, BookExpo is adding a virtual press room for exhibitors and booksellers to upload press releases, with the organization's PR agency matching these stories to the appropriate media. In addition, media tours for "key press" will be arranged to visit booths.
The trade show floor will feature a new area dedicated to sidelines and café product vendors.
Plans also call for an expansion of BookCon's audience "far beyond its original YA core by adding key genres like mystery/thriller, sci-fi, romance, family activities and more. BookCon will draw influencers that can provide useful insights to help the industry plan sales and marketing efforts."
"As you can see, our customer research is enabling us to rewrite the BookExpo story with reimagined value," noted Brien McDonald, BookExpo & BookCon event director. "But this is just the start. We will continue to build and reimagine BookExpo to best serve the industry now and into the future."