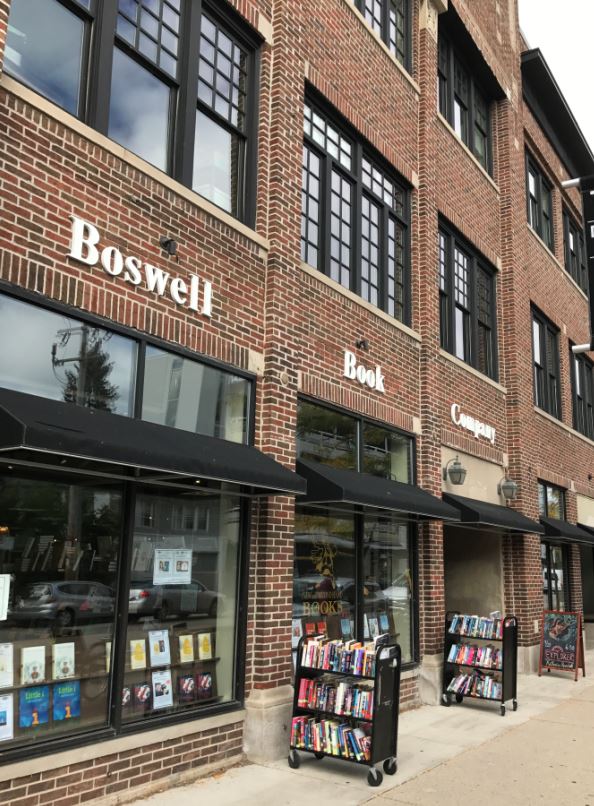 Boswell Book Company, Milwaukee, Wis., is "a shining example of perhaps the final hope for bookstores: the independent, neighborhood bookstore," the Record noted in a "Mandatory Milwaukee" series piece headlined "Boswell Book Company keeps the reading light burning on Downer Ave."
Owner Daniel Goldin's bookstore "continues to thrive in a harsh brick-and-mortar climate," the Record wrote, adding: "Yes, the store carries a ton of contemporary and classic fiction along with a quality selection of specialized nonfiction books (history, science, music, urban planning, etc.), but it's the 'neighborhood' part of 'neighborhood bookstore' that sets it apart....
"Boswell is indeed rooted in its community. It's synonymous with the East Side, synonymous with Downer Avenue. And in a time when the simple act of walking into a store and buying a book can seem revolutionary, it's synonymous with the light and intelligence of 'local' in the darkness and confusion of the world at large."