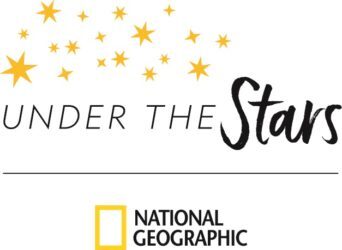 This fall, National Geographic Kids Books will launch Under the Stars, a fiction imprint primarily aimed at middle grade readers (ages 8-12). Plans call for releasing one fiction series per year, focusing on one or more core National Geographic subjects. The series will also serve as the publisher's first global franchise to include consumer products, family entertainment centers, family travel and education.
The initial Under the Stars title will be Trudi Trueit's Explorer Academy: The Nebula Secret (September 4), part of a seven-book series, and filled with real-world science, code-breaking and a narrative that follows "12-year-old Cruz, along with a diverse group of his fellow students, as he plunges into a world of critical missions while also having to turn in his homework on time."
"We've spent the last few years developing riveting fictional stories like Explorer Academy for this new imprint," said Erica Green, National Geographic Kids Books editorial director. "We hope the characters in these books will offer inspiration, by helping kids and adults alike ultimately want to explore and protect our planet. Each book published through Under the Stars will be steeped in fact and real-world investigation and will showcase characters and illuminate situations that embody our remarkably talented explorers and how they interact with the world."
Jennifer Emmett, senior v-p of content for National Geographic Kids, commented: "We hope to use these books to continue to carry forth our founders' commitment to quality, innovative storytelling and bringing the world premium science, adventure and exploration."