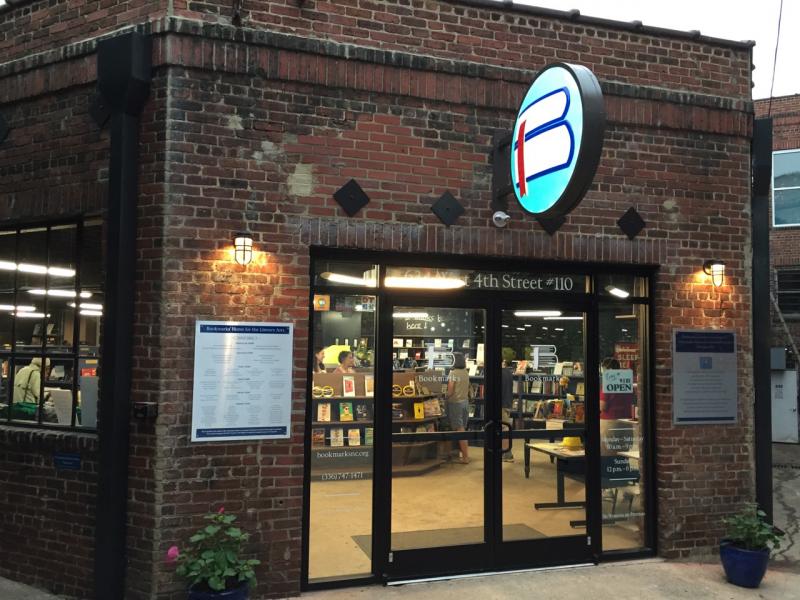 Footnote, a new coffee shop, bar and event space adjacent to an independent bookstore, opened last week in downtown Winston-Salem, N.C, the Winston-Salem Journal reported. Located between its parent company Foothills Brewing and the nonprofit literary organization Bookmarks, which operates an independent bookstore in the same space, Footnote will serve tea, coffee, beer, wine and liquor, along with food made at Foothills Brewing. The space is 4,500 square feet and can accommodate up to 250 people.
The Bookmarks bookstore is separated from Footnote by a sliding glass door. Bookmarks executive director Ginger Hendricks told the Winston-Salem Journal that the bookstore will use the space for book signings and other events, including Bookmarks' own book festival. The nonprofit has been running literary events for the past 13 years.
"Foothills Brewing has a history of supporting local nonprofits," said Hendricks. "Bookmarks is proud to continue working with them. We love the coffee smell that Footnote brings to our home each morning."