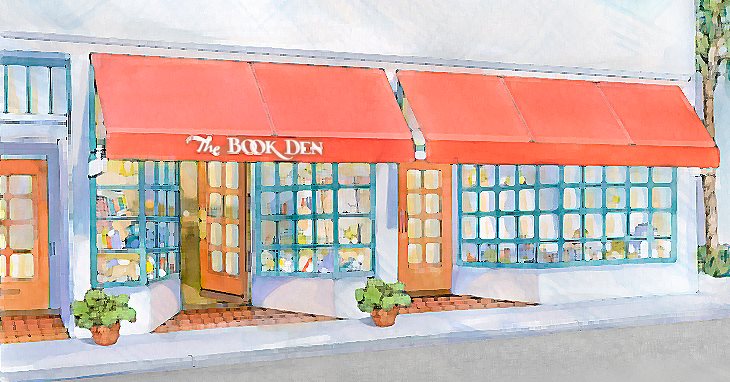 Congratulations to the Book Den in Santa Barbara, Calif., which opened in its current location on Santa Barbara's Anapamu Street 85 years ago. It remains one of the longest-lasting retail business in downtown Santa Barbara.
The Book Den first opened its doors in Oakland, Calif., in 1902, and remained there for three decades, until Max Clemens Richter moved the store to Santa Barbara on February 20, 1933. In 1990, the store moved next door, eventually moving back to its original Santa Barbara location in 2005.
Owner Eric Kelley has owned and operated the Book Den since 1979. Over the last 39 years he has gradually replaced the store's fixtures and furnishings, with the last piece of furniture dating back to the Oakland store now in storage. Kelley began digitizing and cataloging the inventory in the late '80s, and started selling books online in 1999. And in order to compete with Barnes & Noble, Borders and other large chain stores, Kelley began acquiring used books in good condition, which could be sold for less than discounted new books.
When asked how the Book Den has survived for so long, Kelley pointed to the original vision of Max Clemens Richter, the store's knowledgeable staff of booksellers, and especially its loyal customer base. Said Kelley: "Readers still love the experience of browsing through a real bookstore, and the Book Den will remain open to meet the demand."