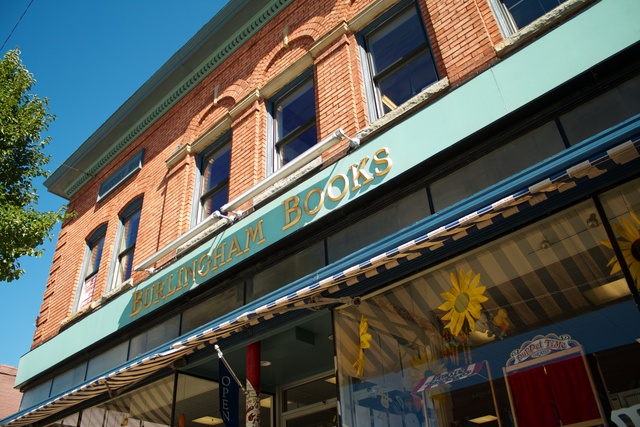 Ann Burlingham, owner of Burlingham Books, Perry, N.Y., is stepping away from the business after 12 years and will turn the reins over to manager Giuseppe Gentile, who has worked at the store for a decade. Plans call for the bookstore to reopen with a new name in June.
Burlingham announced the decision on the store's Facebook page, citing health issues and the desire to spend more time with her family: "I reflected on my life. I love my bookstore and my town, but the hope that my family would be able to live there together hasn't panned out in over a decade: I realized that, beyond weekend visits, my partner and child and I had only been together for vacations or when one of us was nursing another back to health. It's time I live with my family, as my son finishes high school. As I realized this and began to discuss it with others, everyone agreed we wanted to see the store continue, whether I was the one doing it or not."
She noted that Gentile's "talents, abilities, and knowledge will lead the store in new directions, and I can't wait to see where.... Over a decade ago, I made the choice to open a bookstore in Perry. From then on and into the future, the choice of having a bookstore in Perry has been yours. I hope you, this community, will continue to choose to be a town with a soul--a town with a bookstore."
Gentile told the Daily News that he plans to carry on many traditions, but when the name changes and the new store opens, likely in June, people can expect to see some changes: "I want to expand the cafe, we're going to have a larger seating area for cafe patrons, faster wi-fi. We're going to keep a lot of the same lines--all of the books are going to stay--but I also want to carry Legos, board games, stuff like that."
Noting that her decision is "such a weight lifted off of me," Burlingham said, "I'm so relieved and joyful and grateful to know that I leave the store in Giuseppe's hands. The store has always been shaped by whoever works here--they helped me decide what would be in here, so it's a real joy and I really, I might have an easier time telling people to shop here when somebody else owns it."