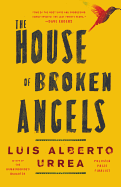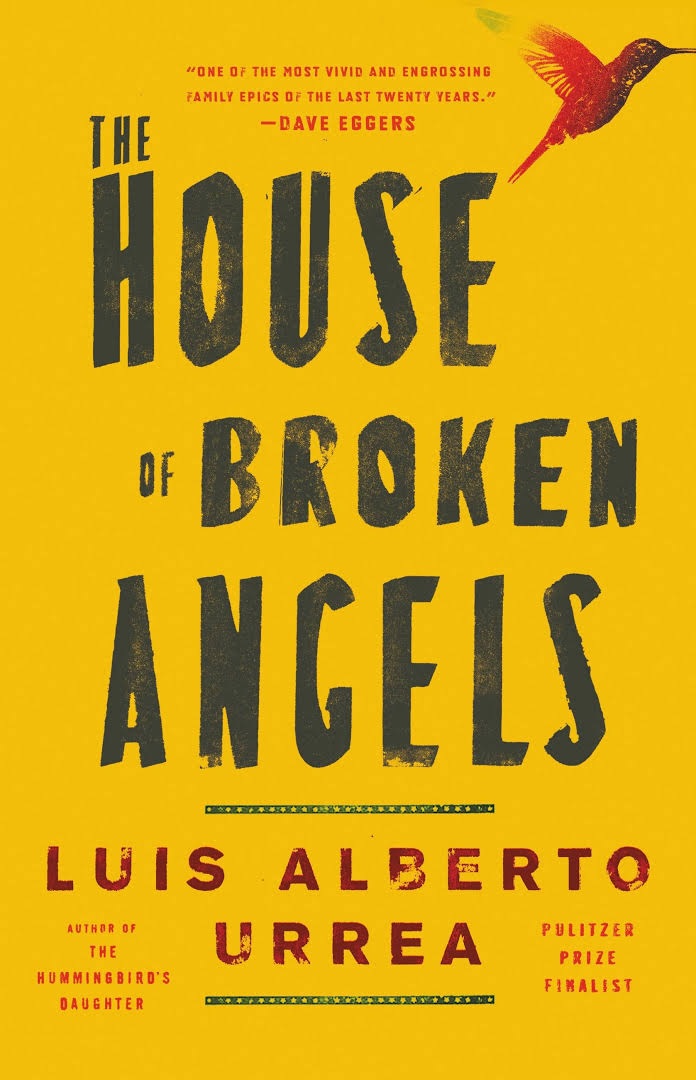 The Mexican American family in Luis Alberto Urrea's richly rendered and emotionally satisfying novel The House of Broken Angels is distinctly American: a melting pot of cultures, languages and individuals united in a common dream of perseverance. Born in Tijuana, Urrea (Queen of America) is one of the most prolific Mexican American writers of his generation. His immense literary imagination never ceases to work wonders. In this novel, his style of magical realism creates an unforgettable alchemy, transforming the struggles of a multigenerational Latinx family into a moving mythos of kinship.

Against a climate in which Hispanic immigrants have become convenient scapegoats for social problems, the novel's protagonist, "Big Angel" de La Cruz, stricken with cancer and bound to a wheelchair, celebrates what will be his last birthday with his children, grandchildren and extended family. Relatives have already converged on San Diego for the funeral of Big Angel's mother, and he's determined to survive just a bit longer, to offer a day of joy and remembrance instead of another funeral.

In this emotional dynamic of impending death, the history of the de La Cruz family unfurls. Big Angel recalls his childhood on Mexico's Baja Peninsula, his courtship with his future wife, Perla, and the picaresque shenanigans of his philandering father, Don Antonio. The magical side of Urrea's style evokes the splendor of the Pacific Ocean, the dreamy smells and colors of Mexican cuisine and culture, and the mysterious workings of love and sex in Big Angel's formative years. Urrea's more realist side depicts extreme poverty in Tijuana, crippling sexual abuse and violence in a patriarchal culture, and the inexorable drive of immigrants northward in search of a more stable life.

Paralleling Big Angel's story are those of his children and extended family. His daughter Minnie is tough-minded and takes care of her father, becoming in many ways the new head of the family. His son Lalo, an Iraq War veteran, is less resilient, struggling with drugs and crime while trying to take care of his own children. Big Angel's two stepsons--Braulio and El Yndio--propel the plot forward as their past involvement in gang violence catches up to the entire family. But it's the relationship between Big Angel and his younger half-brother, "Little Angel," that provides the novel's funniest and most tender moments. Little Angel is part gringo, and Urrea uses this relationship to explore differences and similarities between Mexicans and white Americans.

The similarities stick. The House of Broken Angels is a big-hearted family saga. It's a work of complex characterization and lyrical magic. It captures "the golden bubble available to everyone," that is, the warm inner gratitude for life that follows grief. "Love is the answer," Big Angel tells his daughter. "Nothing stops it. Not borders. Not death." --Scott Neuffer, writer, poet, editor of trampset

Shelf Talker: The joys and sorrows of a multigenerational Mexican American family come to poetic life in this extraordinary novel.