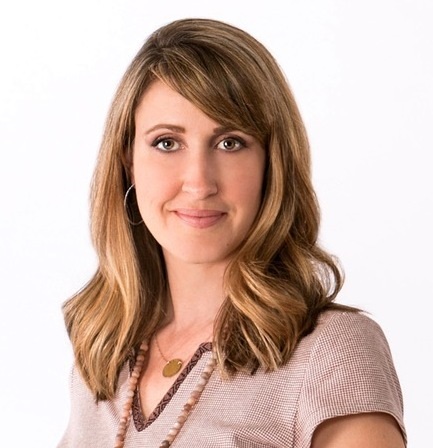 photo: Stephen B. Dey
Kimmery Martin is an emergency medicine doctor, born and raised in the mountains of Eastern Kentucky. A lifelong literary nerd, she reviews books, interviews authors and works extensively with the library foundation in Charlotte, N.C., where she resides with her husband and three young children. The Queen of Hearts (Berkley, February 13, 2018) is her first novel.

On your nightstand now:

I keep a minimum of five books going at a time: one on my e-reader, one to read in the bathtub, one to read in bed, one in my car in case I break down and one to read during meals. (I cannot recommend this last location, however, because it leads to catastrophic overeating.) I'm reading the following: The Night Child by Anna Quinn; Astrophysics for People in a Hurry by Neil deGrasse Tyson; Girlish: Growing Up in a Lesbian Home by Lara Lillibridge; Heartfelt Prayers for Your Life Today by Robert Winfield Shaffer; and Homo Deus: A Brief History of Tomorrow by Yuval Noah Harari. And I just picked up The Hate U Give by Angie Thomas, so that will be my next read.

Favorite book when you were a child:

Eloise by Kay Thompson. Okay, so Eloise is not your typical wholesome childhood role model. She's the personification of trouble, employing her vivid imagination to wreak havoc at New York City's Plaza Hotel, where she lives in merry autonomy with her nanny, her dog and her turtle. I absolutely wanted to be Eloise when I was a child. I still kind of do.

Your top five authors:

Tom Wolfe: Wolfe is wordy, but he's a genius at describing a scene, especially if you're partial to wry, witty commentary. He can spend two pages on a guy eating a sandwich, and you're glued to each word in amused fascination. The Bonfire of the Vanities, his quintessential saga of '80s era Wall Streeters, is a cultural masterpiece. Perhaps more than any other book, it influenced me to become a writer.

Bill Bryson: It's hard to overstate my admiration of Bill Bryson. He's a straight-up genius, able to unearth some overlooked smidgeon of history and wring fascinating relevance out of it. He writes about the coolest things: science and history and travel. Also, he is funny and curmudgeonly and unafraid.

J.K. Rowling: Because how could I not? I've read each of the Harry Potter books aloud separately to my children and never fail to be awestruck at her boundless creativity. Plus: the tweets.

Donna Tartt: While I'm happy Donna Tartt finally got the recognition she deserves with The Goldfinch, I think her other novels outshine it. Particularly underrated is The Little Friend, which I think is one of the best novels ever written.

Neal Stephenson: Science-y and brilliant. If you're looking for an insanely good thriller, try Reamde. It's 1,000 pages long and has a weird name, but don't let that deter you. All his books are different and all are a manifestation of rare brilliance.

Book you've faked reading:

I don't know if I've faked reading a book but I've definitely faked remembering books I've read. For instance, I have no idea what The Catcher in the Rye is about, even though I've read it at least twice, so when people gush about its significance, I just nod wisely while repeating the tail end of their sentence.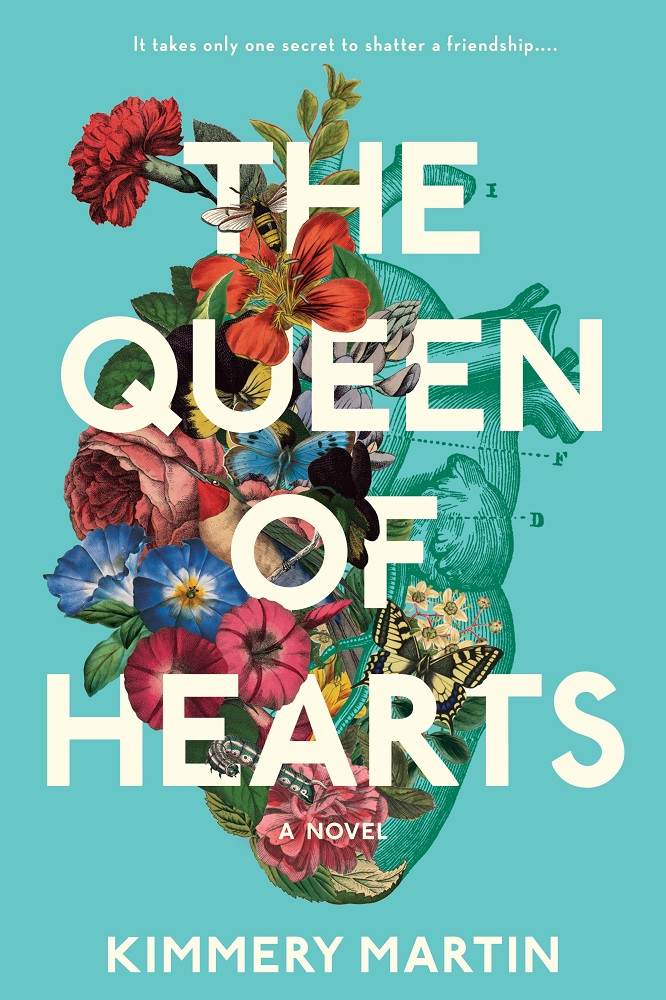 Book you're an evangelist for:

Physics of the Future by Michio Kaku. I'm a selfish evangelist, because I have to overcome my reluctance to loan this book out in case it doesn't come back. But I've also been known to accost random people and tell them about it at length: I bring it up in financial planning meetings, in the grocery line, in the middle of Girls Night Out. The things described in this book are so remarkable, so game-changing, so utterly crucial to know that I cannot understand why everyone isn't discussing it all the time. Kaku is a theoretical physicist, but don't let that deter you: he writes in prose lucid enough for a normal person to comprehend. What he writes about in POTF is trippy beyond my powers of description. All his books are stellar (pun intended), but this one, about the coming technological changes our society faces, is in a universe of its own.

Book you've bought for the cover:

I pay little attention to covers because I'm not much of an impulse book buyer. I plan out my book purchases with lavish and nerdy detail, scouring lists and websites and magazines for recommendations. If an intriguing book makes its way onto my radar, I buy it no matter what the cover looks like. That being said, I treat my books like art--sometimes I rearrange them by jacket color or I prop up an especially gorgeous one in a place of honor.

Book you hid from your parents:

I'm going to respond to a slightly different question on the grounds that I still don't want my mother to know about the inappropriate books I read as a teenager. So instead, how about this: as a toddler, whenever I heard the sound of a car coming up the driveway, I'd fling all my books under my crib and crawl on top of them in case someone was coming to steal them.

Book that changed your life:

Homer's Odyssey, because its timeless themes of homecoming, honor, glory and righteous wrath resonated deeply with me in my formative years. Just kidding. The book that actually changed my life is Patriot Games by Tom Clancy, which I read in college. This might seem like an odd book to inspire a literal shift in the direction of one's entire existence, but bear with me. The important thing about Patriot Games is that the protagonist is married to a badass female surgeon who impresses everyone from stone-cold terrorist killers to CIA men to the Queen of England. After finishing it, I saw no reason why I too should not be a badass surgeon and I decided to apply to medical school. Needless to say, quite a lot of effort and maturation had to occur on my part before I became a physician, but I got there in the end. Thank you, literature.

Favorite line from a book:

Oh, how I agonized over this question: it is so hard to choose just one! Many of my favorite lines from books tend to be on the snarky/goofy end of the spectrum, but in the end I decided on a line from Sophie's Choice by William Styron:

"Mercifully, I was at that age when reading was still a passion and thus, save for a happy marriage, the best state possible in which to keep absolute loneliness at bay."

Five books you'll never part with:

Lab Girl: A Story of Trees, Science and Love by Hope Jahren. A lot of the books I love the most are written by scientists, or scientifically minded people. Her memoir about her adventures in botany--and friendship--is as exquisite as her intellect.

The Corrections by Jonathan Franzen. If you like reading about family dysfunction portrayed with a keen and lacerating wit, this is the book for you.

A Primate's Memoir: A Neuroscientist's Unconventional Life Among the Baboons by Robert M. Sapolsky. I would have thought I already know about living among baboons, because I have an 11-year-old son with a bunch of friends. Ha. I would be wrong. Sapolsky's humor, obsession and brilliance shine through every page of this touching account of his decades studying primates in the Serengeti.

The Big Short: Inside the Doomsday Machine by Michael Lewis. Raise your hand if you understand the intricacies of what caused the banking meltdown of 2008. No? Well, you should, and Michael Lewis is the man to explain it, because he will make it comprehensible, and also--miraculously--interesting.

Thank You for Smoking by Christopher Buckley. It's a quick read, but for some reason I'm endlessly attracted to Buckley's caustic skewering of American spin doctors. It's satirical, it's wicked, it's decidedly non-PC and it's funny as hell.

Book you most want to read again for the first time:

Bridget Jones's Diary. Gah! Loooove Bridget Jones. She's so irrepressible, so adorable, so perpetually clueless--although obviously also very smart. This book makes me happy even now, but I spent the entirety of my first read convulsed in helpless laughter and suffused with sappy love.