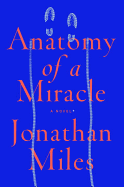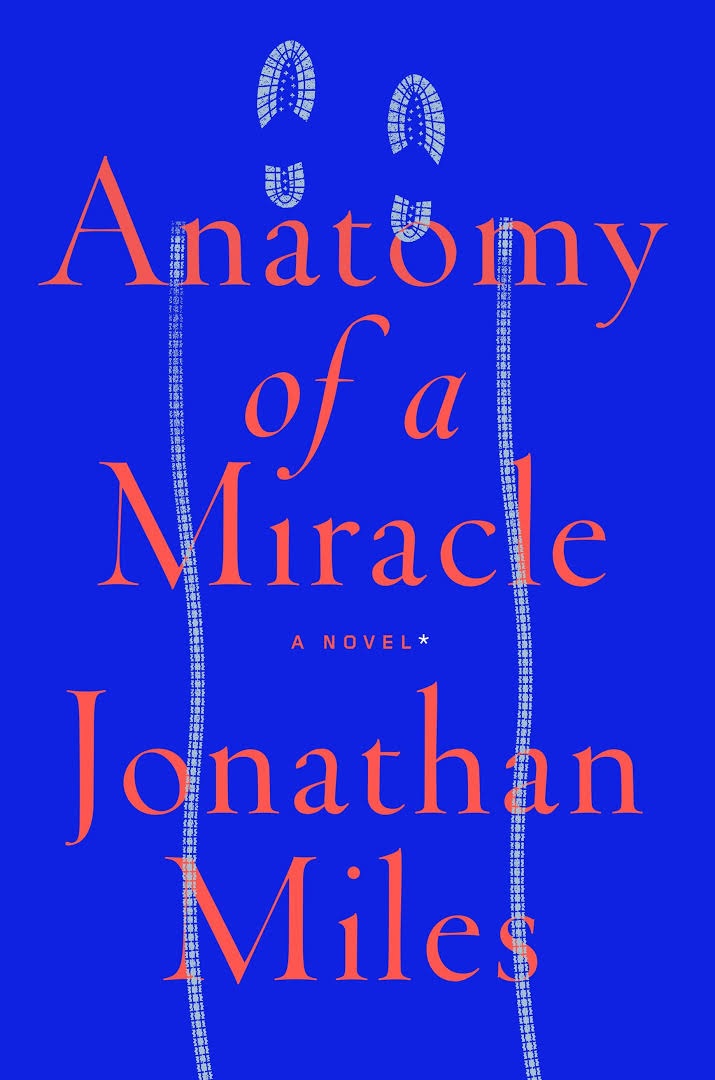 Cameron Harris, the protagonist of Jonathan Miles's third novel (after Dear American Airlines and Want Not), is in need of a miracle. And Anatomy of a Miracle is the funny, clever, moving story of this Biloxi, Miss., vet who returns from Afghanistan paralyzed from the waist down.

On a trip to the Biz-E-Bee convenience store for cigarettes and beer under the watchful eye of his mouthy sister, Tanya, Cameron's four years in a wheelchair come to an abrupt end when a surge from within propels him upright and walking. Told in a long-journalism format, Anatomy of a Miracle reconstructs this inexplicable medical event from the before to the more bizarre after. It is a remarkable combination of medical mystery, satire and war story. Like Ben Fountain's Billy Lynn's Long Halftime Walk, it captures the long-lasting effects of war by focusing on those for whom war is only a tangential thing somewhere far away.

An odd place for a miracle, the rundown Mississippi Gulf resort town of Biloxi "doesn't mind the smell of fish guts." When word of Cameron's recovery spreads, the town is swarmed with religious kooks and pilgrims. The local Catholic priest, who's built his parish "like a cowboy: galloping hard to drive his herd forward, hooting at the stragglers, lassoing the wayward," is one of the first to visit Cameron and cajole him into attending Mass. He's a subscriber to the "Toyotathon school of miracles: that every so often God performs a miracle as a means to fill the pews."

Besieged by the horde of tourists, the Vietnamese immigrant owners of the Biz-E-Bee fill their shelves with religious knick-knacks--although this runs off the regulars who refuse "to wait in a line five-deep to buy a can of chew... [and] walk past someone kneeling on the asphalt speaking in tongues." Even a Hollywood reality TV producer comes knocking after successfully pitching studios: "You've got your God s**t. you've got your war vet stuff, you've got America." Amid all this hubbub, Cameron's skeptical VA doctor combs the medical records to uncover the scientific reason "this one boy managed to switch his transmission out of park."

While Miles can be canny and hilarious about the absurdities of all this miracle whoop-de-do, he also steps back to explore what it might mean if one's life were suddenly changed from hopeless dependency to the freedom to be "normal" again. The backstory of Cameron's difficult life and war years are revealed through the painstaking investigation of a "miracle verifier" sent by the Vatican. Cameron and Tanya were on their own after their father ran off and their mother was killed in a car wreck. They cobbled their shotgun house back together after Hurricane Katrina devastated the Biloxi coast. A high school outcast, Cameron buried his troubles in the predictability of the military, until his life was blown apart. Although he gets a miracle he never expected, Cameron finds that a return to "normal" is not all it's cracked up to be. After the laughs subside, Anatomy of a Miracle leaves one pondering all the "what ifs" in life. --Bruce Jacobs, founding partner, Watermark Books & Cafe, Wichita, Kan.

Shelf Talker: In Jonathan Miles's third novel, a wheelchair-bound Afghan War vet stands and walks--only to find that this "miracle" has its downsides.