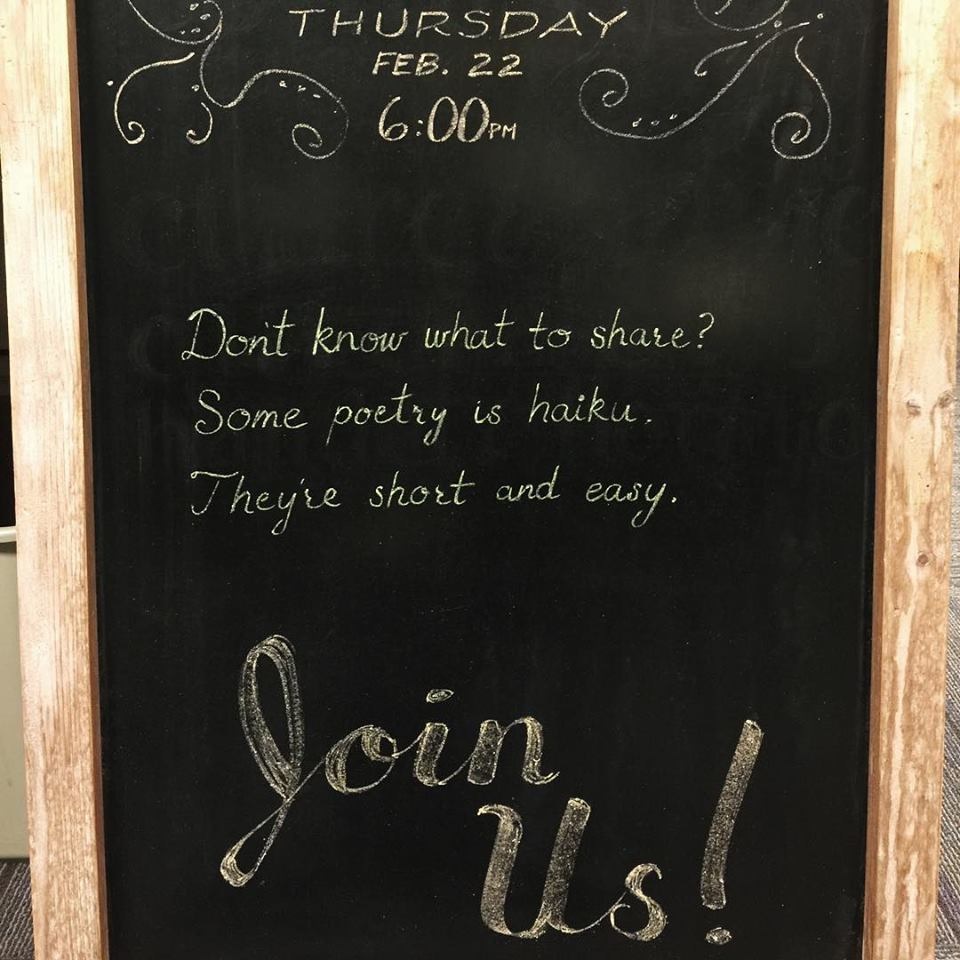 Posted on Facebook earlier this week by the Bookloft, Great Barrington, Mass., to promote Thursday's Poetry Night event: "Reading is not required, but we want everyone to feel free to have fun with it. For those who like to decide on the spur of the moment that they'd like to read, there will be assorted poems in the proverbial hat to choose from! PLUS, ALL POETRY BOOKS ARE 10% OFF that night for attendees!" The chalkboard reads:
Don't know what to share?
Some poetry is haiku.
They're short and easy.
Join us!